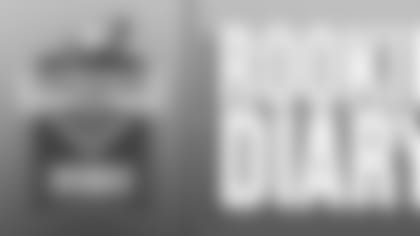 In the first installment of the Rookie Diary, linebacker Jordan Hicks, a third-round pick out of Texas, offers his perspective on the Training Camp experience thus far including the Open Practice at Lincoln Financial Field ...
Training Camp has definitely been a lot of learning. I have a lot of guys to learn from ahead of me. It's a lot of fun though. When you come out here and you're doing what you love to do with a bunch of guys who love playing football, it's great. It means a lot to be here, and it was awesome seeing all these fans out here supporting us. This was really my first look at it, and it's been a great experience so far.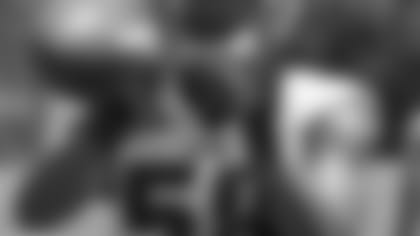 I have learned that these fans are awesome. It was only a practice on Tuesday, but there were a ton of fans. We walked out here and a bunch of us rookies looked around the stadium and looked at each other like, "Are they for real? Is this serious?" We couldn't believe it. Maybe in college you get a spring game where you get a bunch of people to come out, but this is only practice No. 3. It was pretty unbelievable. You hear a lot about Philadelphia fans ahead of time when you're coming to play here, and this already is more than what I expected.
We didn't just have to get used to fans though. It was the first day with pads too, and everybody was excited about pads. Everybody is always anxious to get into pads. That's why you play football. You want to pop pads, play and be physical because that's how the game is played. Everybody was excited to get out here and actually get to play a little bit of football instead of just playing two-hand touch the whole time.
During Training Camp, I've been trying to watch the veteran guys and learn from every single one of them. They've been in my shoes before, and they've been successful in this league. They have a lot of knowledge to offer if you just listen, pay attention and want to learn. That's what I'm trying to do here. I just want to learn as much as possible, especially because it's definitely been different than what I'm used to. These guys, the philosophy here in Philly is so up-tempo. Everything is fast-paced. It's Coach Kelly's philosophy. That tempo is probably the biggest difference compared to my experience in college. It's only Day 3 of practice though, so I'm just excited for what's to come.