The 2013 Eagles made their debut performance at Lincoln Financial Field Sunday in front of 30,000 adoring fans, providing a needed pick-me-up for the players following the torn ACL suffered by Jeremy Maclin the day before.
"It was good to see all the fans out there cheering, get excitement going for the season and get our spirits up because at the beginning of camp sometimes it's tough," said tight end Brent Celek. "It's a new deal going on here now and I'm glad to see everybody in Philly supporting it."
"It was great to see, great to see the number of fans that came out to watch us practice today," echoed linebacker DeMeco Ryans. "It's uplifting, it gives you a little kick of energy when you come out and see the stadium filled for a practice in Training Camp. That was special to see. We have great fans here, and we appreciate them coming out."
As for the action on the field, here's the lowdown on what took place …
Defensive tackle Antonio Dixon and offensive lineman Todd Herremans were each nicked up during practice, though neither injury is expected to be serious. Three players did not practice: wide receiver Arrelious Benn (knee), cornerback Cary Williams (hamstring) and wide receiver B.J. Cunningham (foot). Cunningham was wearing a boot on his right foot.
It should be noted that Herremans was replaced at right guard by Danny Watkins, who continues to have a strong camp thus far.
WHAT HAPPENED ON THE FIELD
Wide receiver Greg Salas, who continues to look good in practice, made a gorgeous sideline catch after running a corner route. He dove and fully extended his arms, snagging the ball and tapping his feet down while falling out of bounds. The catch came on a perfect throw from Matt Barkley, who dropped it right over Trevard Lindley's outstretched arms.
Brandon Boykin had an excellent day. He was tight on every receiver and never got beat. Boykin almost had an unbelievable one-handed interception early in drills.
Outside linebacker Chris McCoy is really making himself noticeable in coverage, and in a good way. Yet again he stuck with receivers ably, even had a few nice pass deflections.
Wide receiver Russell Shepard had several nice catches, but the one that stuck out most was an awesome, contested grab over the cornerback down the sideline inside the 10-yard line. He has consistently shown proper catch technique with his hands away from his body, as well as solid route running to bait defenders and create separation. The undrafted rookie from LSU is another player who can take advantage of the opportunity that has opened up due to Jeremy Maclin's injury.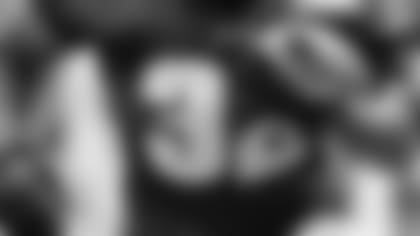 Safety Kenny Phillips looked good in coverage. He had a diving pass deflection on a quick out near the sidelines. Phillips immediately diagnosed the play at the snap and made a bee-line for the receiver. Without the extra split second gained thanks to that reaction, there's no way he gets there to make the play in time.
Wide receiver Ifeanyi Momah got low and was able to cradle a pass for a catch before it hit the ground.
Running back Chris Polk had an excellent day of practice, both running and receiving. He was quick to and through the hole, making decisive cuts and exploding to the second level. We know he has the power to run over defenders, but it appears the athleticism is catching up, too. Polk's hands are underrated, as is his general ability as a receiver. He smoothly plucks the ball away from his body, and his most impressive catch came on a route over the middle where he deftly twisted his body and reached behind to make a catch all in one motion without even breaking stride.
The front seven only had one down lineman most of the time, otherwise everyone was standing up and moving around to disguise the rush. Seattle's defense does this and calls it an "amoeba" look.
"It's key," DeMeco Ryans said of confusing the offense. "As much as we can do as a defense, we're going to give offenses problems. The more we can do, the better it is for us."
The star of the show at quarterback Sunday was perhaps the forgotten man among the competitors – Dennis Dixon. The veteran former Oregon Duck consistently made quick decisions and tossed a few beautiful deep balls, including a perfect rainbow strike to DeSean Jackson on a fly route down the right sideline for a touchdown. Dixon should not be counted out as a roster hopeful and figures to be a player to watch during the preseason.
*Dan Klausner and Bo Wulf contributed to this report. *