The Eagles never expected Oregon State cornerback Jordan Poyer to be available in the seventh round. Poyer certainly didn't expect to have his name go uncalled through the first six rounds of this year's NFL Draft. After all, this is a first-team All-American we're talking about. A three-year starter who intercepted seven passes in his senior season and was a constant threat as a return specialist. By most pre-draft projections, Poyer was pegged as a second-to-fourth-round pick.
But here they were, the Eagles and Poyer, with the former on the clock at pick No. 218. By then, the choice was easy.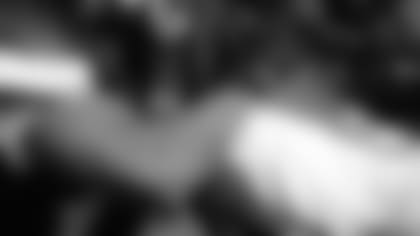 Chip Kelly picked up the phone in the Eagles' draft room and called the cornerback who had once stood on the opposite sideline during the famed Oregon-Oregon State "Civil War.". For Poyer, the wait was over, and after not beating Kelly in his four career matchups against Oregon, Poyer was joining the Eagles head coach.
"It has been a long couple days, that's for sure," Poyer said in a conference call. "It's just been a long couple days. (My family and I) all got together yesterday to watch the second and third round. I was just hanging out with my buddies today watching it. When I got the call, they were all excited for me. It was a long couple days, but like I said I was just happy to go somewhere. I know I'll make the most of my opportunity."
It's a common story this time of year, the prospect who falls to the sixth or seventh round despite a much earlier pre-draft projection. Often, those prospects will turn off the televised draft to distract themselves from the precipitous fall. That wasn't the case for Poyer though. He watched every pick.
"I kind of want to have an idea of who passed me up because I kind of use that stuff when I play," Poyer said. "I'll remember who passed me up and I'll use it and let it fuel me."
With the Eagles, Poyer is the third new cornerback of the offseason, joining free agent additions Cary Williams and Bradley Fletcher. Those three join an incumbent group of Brandon Boykin, Curtis Marsh, fellow Oregon State product Brandon Hughes, Trevard Lindley and Eddie Whitley. Poyer will compete with that crop for playing time while also attempting to contribute on special teams.
"Just an outstanding football player," Kelly said of Poyer. "He's a corner, he's also a nickel, he's also a very, very good returner. I thought we got some depth from a special teams standpoint ... He has a lot of experience playing inside and covering slot receivers. He's a tough, physical, hard-nosed player. He'll add some depth for us in the secondary."
Kelly said that the Eagles' personnel department gave Poyer a fourth-round grade and did not expect that he would be available to them in the seventh round. When Kelly was Oregon's offensive coordinator, the program tried to recruit Poyer to walk on to the football team, which Kelly admitted Saturday was "a mistake." Now, Poyer will do his best to walk onto the Eagles' 53-man roster.
"That's my plan," said Poyer. "I just want to come in here and show what I can do. I know once I get the opportunity and once I grasp the playbook, I think that I'll have an opportunity to play. I'm just going to learn from the older guys, learn from the vets and just make the most of the opportunity."