The Pro Football Researcher Association announced on Tuesday that they are supporting five candidates for the Pro Football Hall of Fame and one of them is former Eagles tackle Al Wistert.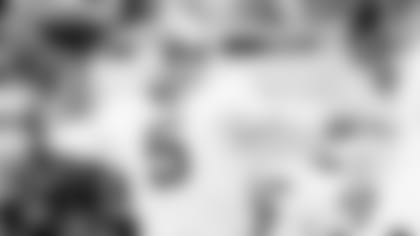 During his nine-year career from 1943-51, all with the Eagles, Wistert was named an All-Pro eight times. He was an integral part of the Eagles' back-to-back title teams in 1948-49. Wistert played in the NFL's first ever Pro Bowl in 1951. Wistert's No. 70 jersey was retired in 1952 and he was inducted into the Eagles' Hall of Fame in 2009.
Wistert was also a member of the PFRA's inaugural Hall of Very Good class of 2003, which honors outstanding players and coaches who are not enshrined in Canton, Ohio.
Another former Eagle, quarterback Roman Gabriel, was nominated by the PFRA for this year's Hall of Very Good induction class. Gabriel spent five years in Philadelphia and earned a Pro Bowl nomination in 1973 after leading the league in passing yards and touchdowns. The Class of 2013 will be announced later this spring.
Last year, former linebacker Bill Bergey became the ninth former Eagle to be inducted into the PFRA joining the likes of Harold Carmichael, Timmy Brown and Pete Retzlaff.