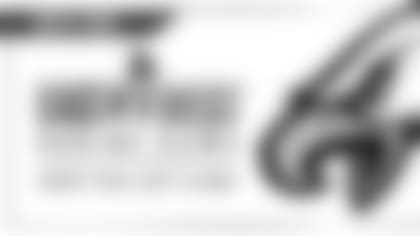 As always, PhiladelphiaEagles.com will aim to get you ready for April's NFL Draft. The lead-up to the tentpole event of the offseason begins this week with the East-West Shrine Game. We'll be on the scene all week with full coverage ...
The first major postseason scouting event began on Monday as NFL teams descended upon St Petersburg, Florida for Shrine week and three days of full pads practice.  There were several outstanding performances during the first day of practice and here are the eight players who impressed the most.
Graham Glasgow/C/Michigan:  Glasgow lined up at center for most of the day and was dominant on just about every snap.  He controlled the line of scrimmage and manhandled everyone he faced.  Glasgow out-muscled big defensive tackles and at the same time engulfed the smaller, quicker opponents who tried to run around him.  It's very rare when a center grades as the top prospect during a post season All Star game but that's exactly what scouts are saying about Glasgow.
Joe Thuney/G/North Carolina State: Thuney did not display the pure power of Glasgow yet was equally dominant in just about every aspect.  Fundamentally he was the top blocker of the day and did a terrific job getting under defensive linemen then turning them from the action.  His footwork and ability to adjust and knock explosive pass rushers from the action was also impressive.
Brandon Ross/RB/Maryland:  Ross is not often mentioned when the conversation turns to running backs with next level talent but he looked every bit the part of an NFL back today.  He's a stocky runner with outstanding vision and instincts as well as a fluid style.  Ross broke open several long runs during scrimmage and did a terrific job when asked to block.
Tajae Sharp/WR/UMass:  Sharp was the most impressive pass catcher of the day and had a long stretch during practice where he caught everything in sight.  He snatched underneath patters, corner routes and out-battled opponents for the difficult reception.  He's not fleet of foot but looked natural and reliable as an intermediate receiver.
Aziz Shittu/DE/Stanford: A late addition to the draft, Shittu applied for entry two weeks ago after his application for a medical hardship and another season on the college field was denied by the NCAA.  It may be a good thing, thought, as Shittu looked NFL ready today.  He was tough to stop as he consistently beat opponents off the snap of the ball then went on to disrupt the action behind the line of scrimmage.  Shittu also played with great leverage and used his hands incredibly well.
Victor Ochi/DE/Stony Brook:  The small school defender looked like a big time prospect from the get-go.  He was the most athletic defensive lineman on the field, displayed incredible quickness as well as agility and balance.  On one occasion Ochi drove offensive tackle Taylor Fallin, who outweighs him by some 90 pounds, off the line and into the backfield. 
Antwoin Williams/LB/Georgia Southern:  Williams is another small school defender who both looked and played the part today.  He was the most physically impressive linebacker on the East squad and dominated in run defense.  Though his reps in coverage were limited, Williams did well stopping would be pass catchers who came across the middle.
LeShaun Sims/CB/Southern Utah:  One of four Southern Utah seniors with NFL potential, Sims shut down opponents all afternoon and displayed terrific ball skills.  He's loose in the hips, fluid moving in reverse and fires to the action with a burst.  Sims made several nice plays during practice, staying with receivers everywhere on the field and knocking away passes.
*Notes: *Indiana's Nate Sudfeld is the top thrower at the Shrine Game as he displayed a next level arm all afternoon and delivered his passes with great velocity.  Unfortunately Sudfeld was not always on the mark as he often overthrew wide outs or had them adjusting backwards to grab passes.  He possesses the physical skills to play on Sunday but must improve his accuracy before he'll be able to step under center.