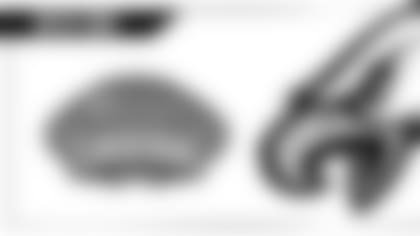 Day Two of Senior Bowl practice took place in cold, dreary conditions or as some call it, football weather. It posed challenges for the quarterbacks and receivers just as it did for the linemen, some of whom struggled with the slippery conditions. Still, there were several good performances. 
Carson Wentz/QB/North Dakota State: Wentz started to assert his authority on Day Two, displaying the best arm strength in less than ideal conditions. Wentz threw with great velocity as his passes cut through the wind and his accuracy was unaffected. Most impressive were his sprint out throws as Wentz was able to deliver the ball quicker and further than any quarterback in attendance. 
Sheldon Rankins/DT/Louisville: Rankins was the most dominant defensive lineman on the field Tuesday. He ran through blocks or around blockers and had a stretch of snaps where opponents were mumbling to themselves after getting beat. Rankins displayed the ability to burst off the snap then used his power to annihilate anyone in his way.
Lawrence Thomas/DL/Michigan State: Thomas was another player who overpowered any blocker that dared to step in his way. He showed great force up the field and pancaked opponents during one-on-one drills. Thomas also showed a good amount of athleticism in his game and the ability to rush the passer as well as stop the run.
Noah Spence/DE/Eastern Kentucky: The former Ohio State Buckeye harassed offensive linemen and flashed the first round potential he's shown the past two seasons. He was best when standing up over tackle, as Spence practiced with great speed, balance and agility. On a number of occasions, he beat highly rated tackle La'Raven Clark, running circles around the athletic blocker.
Kenyan Drake/RB/Alabama: Drake was unaffected by the slippery field, showing great quickness, speed and the ability to double cut over the course of a carry. He easily beat defenders around the perimeter and broke off several long runs. Drake also looked good catching the ball.
Leonte Carroo/WR/Rutgers:Carroo finished the day looking like one of the most reliable receivers in attendance. His route running was better than expected and Carroo displayed soft, strong hands. He also used his large frame to out-muscle defenders for the reception.
Joe Dahl/OL/Washington State: The college tackle took well to his move to guard and shut down what's been a formidable defensive line from the North squad. His ability to adjust or immediately recover back to blocking balance after it looked like he was going to get beat impressed scouts.
Darian Thompson/S/Boise State:  The play from the defensive backs has been inconsistent for the most part, expect for Thompson, who's been good from the start. The safety has been forceful against the run and made several nice plays in man coverage during drills. Thompson showed himself to be more than a downhill safety as he covers a lot of area, easily beating opponents to the flanks and making plays on the ball.
*Notes: *Braxton Miller turned in another tremendous performance on Tuesday. It's not just that Braxton is fast or catches the ball well, it's the fact he's easily picked up the nuances of the receiver position in such a short period of time. Miller, who entered the draft with a third round grade, has moved into the early part of round two.