From the very start of the game, with all eyes watching, the Eagles tried to get quarterback Carson Wentz into a groove with short drops and the idea to get the football out of his hands quickly. On the Eagles' first play from scrimmage, Wentz threw late to tight end Richard Rodgers, who was open early in the play, but then he was covered by the time the football reached him. Incomplete. On second down, Wentz threw wide to open wide receiver Greg Ward, who was running a slant route from the left side of the formation. Incomplete. On third-and-10, Wentz attempted a throw to wide receiver Alshon Jeffery on the right side, but the pass wasn't on target and Jeffery couldn't make the play. Incomplete. Punt.
For five straight series, the Eagles failed to gain a first down and had a total of minus-1 net yards. Not until late in the second quarter did the Eagles manage a first down, by which time they were 14 points down and playing catchup football. In a replay of too many games this season, the formula proved ineffective as the Eagles fell to Seattle on Monday night, 23-17, the margin narrowed by a late touchdown pass to Richard Rodgers.
"Some things we just missed. We didn't execute. I can be better early in the game. They made some plays early and did some things differently than what we had planned. The slow starts are frustrating," said Wentz, who described the offense as "stagnant" in the first half. "That's the biggest thing I'm going to go back and watch and see how we can change that and how we can change the momentum early in ballgames and not put ourselves behind the eight ball like that."
At the end of the night, the Eagles were 3-7-1 and out of first place in the NFC East and the offense – the playcalling, the thrown-together offensive line, and, of course, Wentz – continued its search for answers. It's been that kind of season – one in which the offense just hasn't been able to reach the high level of production the team expected to have when the roster was put together in the spring and summer.
The Eagles averaged just 2.5 yards per pass attempt until that late touchdown drive and 3.1 yards per offensive play. All of the moving parts and all of the injuries have taken its toll on an offense that has scored 25 or more points just three times (San Francisco, Pittsburgh, and Baltimore) in 11 games.
"I think it just comes down to … offensively I think we've battled a lot with injury, a lot of different moving parts up front with the offensive line, a lot of guys in and out. We just haven't had the consistency and the continuity that you would like week in and week out," Head Coach Doug Pederson said. "You look at offenses around the league that have stayed together and stayed healthy and there is continuity there, there is consistency, and we just haven't had that this season. We don't make excuses for it. It's where we are and we have to get better."
Playing against a defense that had allowed an average of 343.7 passing yards per game – worst in the NFL – the Eagles managed just 180 net yards. Wentz completed 25 of 45 passes for 215 yards, two touchdowns, and a costly interception on a red zone pass on fourth down in the end zone, a throw to Dallas Goedert on which the players were just not on the same page. Wentz was sacked six times – some of them on the offensive line, some of them on Wentz, and some just well-executed blitzes from Seattle. Wentz gained 42 yards on five rushing attempts, but the lack of big plays in the passing game to wide receivers was costly – they were targeted 17 times and produced nine catches for 46 yards, with a long of 11 yards.
On a night when the defense stepped up and did a decent job other than the damage done by wide receiver DK Metcalf – he had 10 catches for 177 yards on 13 targets working against cornerback Darius Slay – the offense didn't keep pace. It didn't help that the offensive line, the 10th starting combination in 11 games, hadn't been together for more than a few days of practice prior to Monday night. And it didn't help that Wentz was just not able to get anything going down the field once again.
"Right, wrong, or indifferent, we just didn't make the plays," Wentz said. "I don't think it was scheme, I don't think it was a lot of those things. We just didn't make enough plays and win enough of our one-on-ones and I didn't make enough good throws. That's just how it was tonight. It was frustrating."
There isn't any time for the Eagles, who have now lost three straight games after the bye week, to change up a whole lot with a game on Sunday at Green Bay, one of the best teams in the NFL. They're going to get back on the practice field at the NovaCare Complex on Wednesday hoping to get back to the top of the division – the Eagles are now behind New York and Washington, who both have four victories. This football team has a lot to clean up and they know it.
"I hate losing," Wentz said. "It's very frustrating to have this result the last few weeks and to be where we're at this season. The great thing about this league and this division is that it's still wide open and the guys know that. We're looking ahead to next week, to getting this thing turned around, and getting it going in the right direction and hopefully surprise some people."
To do that, the Eagles need to be a whole lot better early in games. They've scored nine points in the first half of the last three games combined. Playing from behind is a tough way to win in the NFL, especially against teams on the immediate schedule – Green Bay, New Orleans, and Arizona.
"It just comes down to each guy doing his job and not doing too much," Pederson said, "and sometimes when you get into these situations, you try to do too much. It's just a matter of not chasing plays, but making the plays when they come to you. We're going to continue to work and we're not going to make excuses for anything. We've got another ballgame in a couple of days and we've got to get some of this corrected and move on."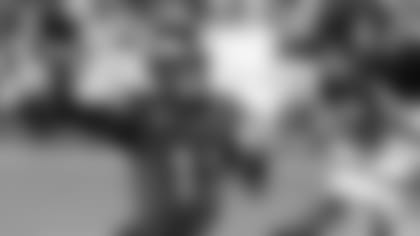 Postgame Show: Eagles come up short on Monday night
The Eagles made it close, but another slow start on offense results in a 23-17 loss. Amy Campbell, Fran Duffy, and Eagles Insider Dave Spadaro recap the action on the Postgame Show presented by Ricoh.