A little over a week ago, North Penn kicker Kelly Macnamara tweeted a video that went viral when she leveled an opposing player on a kickoff return during her team's game.
The video spread like wildfire, which is how it caught the attention of the Eagles' specialists. Special teams coordinator Dave Fipp, long snapper Jon Dorenbos, punter Donnie Jones and kicker Caleb Sturgis invited Kelly and her family to take a tour of the NovaCare Complex on Tuesday. They showed the Macnamara family around the facility, beginning in the team cafeteria and ending in the locker room.
Kelly, along with her dad (Ray), mom (Jane), sister (Grace) and brother (RJ) wait to meet Fipp, Dorenbos, Jones and Sturgis.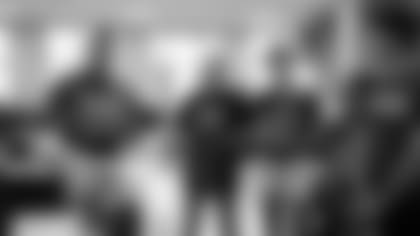 Kelly talks with the three specialists.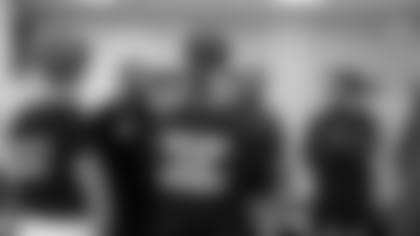 Dorenbos and Jones show Kelly and her family the field.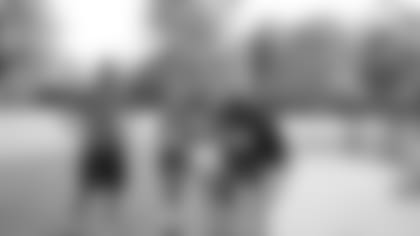 Fipp, Dorenbos, Jones and Sturgis take the Macnamara family into the Eagles' locker room.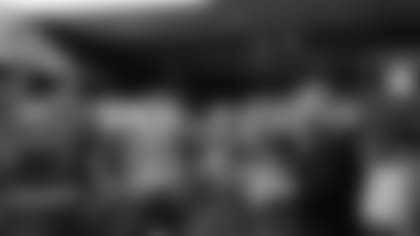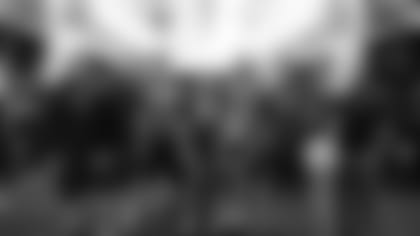 The Eagles presented Kelly with a custom jersey to end her tour of the NovaCare Complex.