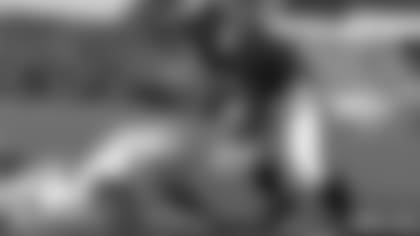 One month from today, Madden NFL 16 will be available and two of the Eagles' offensive stars are rated among the best in the game.
DeMarco Murray, the NFL's rushing champion who signed with the Eagles in free agency, is the No. 4 running back with a rating of 94 overall. He'll be tough to bring down with a 97 juke move and 95 elusive. Once he gets space in the Eagles' offense, he has 89 speed, 91 acceleration and 98 agility.
Murray was quite pleased to find out his rating in the spring. When initially asked what he thought it would be, he responded with an 89.
As good as Murray is, he's not the best offensive player on the Eagles. That honor belongs to tackle Jason Peters, who has a rating of 96 overall. Peters is the highest-rated tackle in Madden. He is also the strongest offensive lineman with a 98 strength. The praise from Madden should come as no surprise. Chip Kelly said this offseason that he expects Peters to be the "top left tackle in the game" in 2015.