The Philadelphia Eagles are proud to announce that assistant head coach/offensive coordinator Marty Mornhinweg has been elected to the Grizzly Sports Hall of Fame at the University of Montana.
"It's quite an honor to be elected to the Hall of Fame," said Mornhinweg. "In my mind, this honor includes all the players and coaches that I was fortunate enough to work with during my collegiate career. I will always have the fondest memories of Missoula and the University of Montana. I had a lot of fun playing football for such a great program. I am grateful for the opportunity they gave me and I have always said it's one of the best places to attend school and participate in athletics."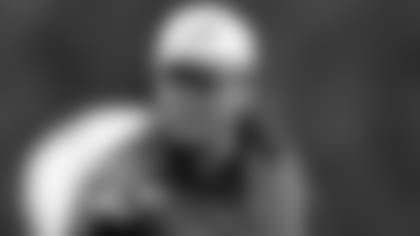 Offensive coordinator Marty Mornhinweg
Mornhinweg was a four-year starter at quarterback for the Grizzlies and established 15 individual and team passing records from 1980-85. He received the Steve Carlson Award as team MVP in 1982 and '84. He also earned All-America honors from the Associated Press following those two seasons.
He led the Grizzlies to the 1982 Big Sky Conference championship, the team's first league title since 1970. It also marked the first time Montana participated in the NCAA Division I-AA playoffs. Mornhinweg is currently ranked seventh in school history with 6,081 passing yards. When his career ended, Mornhinweg's career passing yards ranked second in Big Sky history.
Mornhinweg was named the offensive player of the game in the Mirage Bowl in Tokyo, Japan, when Montana played Army in 1984. He played professionally for the Denver Dynamite of the AFL in 1987.
A product of Oak Grove High School in San Jose, CA. Mornhinweg earned a degree in health and physical education from Montana in 1985 and a master's degree in health and physical education/sports administration from Texas-El Paso in 1988.