Quarterback Michael Vick admitted on Thursday that he is in a unique situation. Vick has never been in a battle for the starting job during the preseason. Vick was the bona fide starter in Atlanta ever since his second year in the league. Even in 2010, the Eagles declared Kevin Kolb the starter and Vick won the job early in the regular season.
On Friday, Vick will get the chance to start against the New England Patriots. Head coach Chip Kelly cautioned not to read too much into the decision and Vick is paying attention to that bit of advice.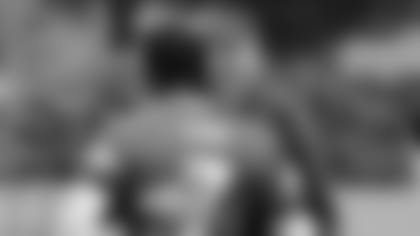 "It doesn't mean anything," Vick said. "The only thing I want to do is go out there and have fun. Play the game, play with a purpose. Enjoy every snap. Try to make the most out of it as long as I'm out there and just try to be consistent like I have throughout camp and have fun playing the game."
Kelly said that Vick will play between 12-20 snaps before Nick Foles takes the reins. Kelly already declared that Foles will start a week from Thursday when the Eagles host the Panthers in the second preseason game.
When the Eagles unveiled their unofficial depth chart in advance of Friday's preseason opener, the team listed both Vick and Foles as the No. 1 quarterback. The quarterbacks will decide the depth chart ultimately on their own with the performances in the preseason beginning Friday.