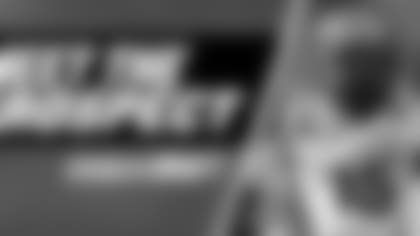 There are only 51 days until the 2015 NFL Draft. Our daily feature, Meet The Prospect, will introduce fans to the players projected to be the top selections in this year's draft. How will we select the players to spotlight? Easy. You, the fans, get to decide. Tag #EaglesDraft with the name of the draft hopeful you want to learn more about. Who did you pick for today's profile?
When Eagles fans are asked to identify the team's positions of needs, the secondary usually comes first. So after quarterback darling Marcus Mariota kicked off the Meet The Prospect series on Monday, it's no surprise that we now turn our attention to cornerback, where Michigan State's Trae Waynes appears to be the cream of the crop.
The 22-year-old Waynes declared for the NFL Draft after a standout junior season in which he earned first-team All-Big Ten and second-team All-America honors. During his Spartan career, Waynes recorded six interceptions in 36 games, including 27 starts.
As a prospect, Waynes has the size and speed combination that teams like the Eagles covet. At 6-0, 186, he has the length to succeed at the next level and he answered any and all questions about his speed at the NFL Scouting Combine, where he ran a blistering 4.31-second 40-yard dash, the best time of any cornerback in Indianapolis.
When it comes to Waynes and the Eagles, the biggest question is whether or not he'll still be on the board at No. 20. After establishing himself as the likely top corner in the draft, there's a good chanc he won't be there for the Eagles' picking. Charles Davis of NFL Network called Waynes a "top 10-15 pick" after the cornerback's performance in Indianapolis.
"Good length. Loves to compete in man-to-man and is mentally tough. Asked to play on an island and did so successfully. Allowed just two touchdowns over last two seasons. Bump-and-run specialist. Fastest cornerback at the combine with a 4.31 showing off his recovery speed to make up for separation. Maintains feel for vertical threats and uses his frame to pin wideouts against sideline. Excels in deep, man coverage and can be smothering. Acceleration and length to contest any throw on the field. Well-coached and plays with proper leverage in coverage. Can be intimidating and disruptive against finesse receivers. Drives forward with burst and runs through targets, jarring balls loose. Wrap-up tackler who understands his responsibility against the run." -- Lance Zierlein