On Friday, March 4th, head coach Andy Reid and quarterback Michael Vick are going to be honored at The Maxwell Football Club's 74th Annual Awards Dinner at Harrah's Resort in Atlantic City, N.J. The event is open to the public. Tickets are available by calling 215-643-3833 or visiting MaxwellFootballClub.org.
Reid was named the recipient of the Greasy Neale Award as the National Football League's most outstanding coach after leading the Eagles to their first NFC East championship since 2006. This is Reid's third Neale Award. Vick was a huge part of the Eagles' success in 2010 and he's being recognized with the Bert Bell Award as the most outstanding professional player of the year. This is the first time Vick has won the award and he's the first Eagle to capture it since Randall Cunningham in 1990.
Also being honored by The Maxwell Club are: QB Cam Newton, Auburn (Maxwell Award, college player of the year), Frank Beamer, Virginia Tech (Paterno Award, college coach of the year), CB Patrick Peterson, LSU (Bednarik Award, college defensive player of the year), ESPN's George Bodenheimer (Bagnell Award, contributions to the game) and OT Ben Ijalana, Villanova (Tri-State Player of the Year) among others.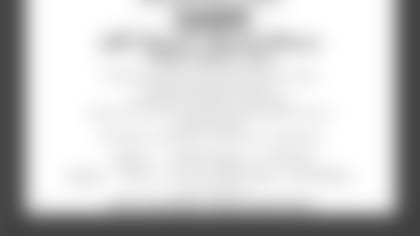 -- Posted by Chris McPherson, 7:00 a.m., February 23