Kyle Tanguay is one of nine rookie members of the 2019 Eagles Cheerleaders and it has been a whirlwind for him since the moment he decided to audition. He was named the first male Eagles Cheerleader in more than three decades. He is not the only pioneer in his family, however. Kyle has performed in an internationally released music video, inspired young cheerleaders from all over the country, and gained 35 new best friends. Oh, and the regular season hasn't even started yet. Learn more about Kyle in this Q&A.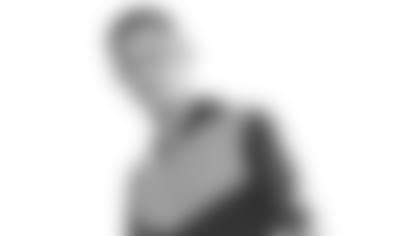 What inspired you to become a dancer?
"When I was younger, I wanted to be in musical theater and on Broadway, which is still a goal of mine. As a child, I remember saying to my mom with stars in my eyes, 'If I am going to be famous and change the world, I have to start taking some lessons!' I was enrolled into theater and quickly became interested in the dance aspect of the arts. In musical theater, they say you have to learn how to sing, dance, and act. It's about being the triple threat, so I had to learn how to dance. I also competed in various dance competition circuits. Through those circuits, I had the opportunity to train in LA with Travis Wall from 'So You Think You Can Dance' and Maddy Ziegler from 'Dance Moms.' While in LA, I also performed in a benefit show for the Dizzy Feet Foundation. Derek Hough, Julianne Hough, and Paula Abdul were just a few of the accomplished dancers involved. Those experiences led me to want to pursue dance as a career and soon after I was accepted to the University of the Arts which was just another amazing milestone in my dance career."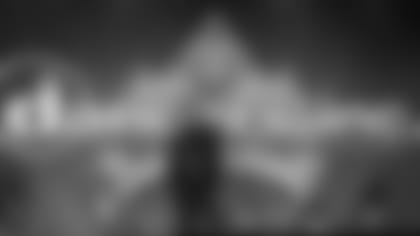 Can you share with us one of your recent dance highlights?
"I was the featured solo dancer, actor, and choreographer in world touring artist, Luca Fogale's music video, 'Half Saved.' This opportunity gave me the chance to share my art with viewers from all over the globe and it was an honor to work with someone of that caliber in the music industry."
What has been the most surprising reaction you have received after making the squad?
"I've received messages on social media from parents of young boys from all over the United States, who are cheerleaders for all-star teams and take dance lessons. They have expressed that I have inspired their children and that I am a role model. Similar to my own experience, they are often the only boy on their respective squads and it definitely takes strength to continue to pursue your dreams at that age when there is a focus on your uniqueness. It is incredibly important to me to share words of encouragement with them because I want to help keep young men in the arts.
"I had the opportunity to connect with many of the parents and their children and was even able to meet some of the families in person. These children are extremely talented in cheer and dance and I want them to know that it's OK to stand out. I remember a quote that really resonated with me from my preteen years. It was, 'Stand up for what you believe in, even if you are standing alone.' You have to hold onto your dreams and I hope that what I have accomplished can help them do just that and more."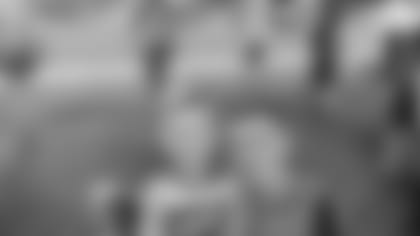 How would you describe your experience performing at your first Eagles game, the preseason game against the Titans?
"In one word, unforgettable!
"Fans interacted with me so positively and even some Eagles legends that were being honored during halftime went out of their way to say hello and welcome me to the team. Cheering on the team from the sidelines with thousands of fans coming together all for the love of Eagles football was one of the best experiences of my life. A favorite part for me was running onto the field to perform the Eagles Fight Song after Marken Michel scored a touchdown in the second quarter.
"I have to say though the greatest feeling is dancing beside my 35 teammates, my new 35 best friends. These women are extraordinary in every way. Their talent is off the charts and I feel honored and humbled to be their teammate. More importantly, they have become like second family to me. I can't begin to express how much it has meant to me the way they have accepted me, supported me, and befriended me. I look up to each of them and continue to learn from them. Before the game, our choreographer gathers us together and we say our pre-performance chant on the count of three which is, 'We are family.' It couldn't be more true."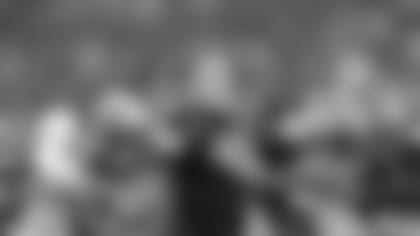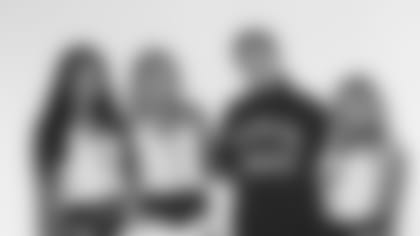 In 1984, the Eagles had two male cheerleaders. What have you learned from that part of Eagles Cheerleaders history?
"I think it illustrates that the Eagles organization has been a longtime proponent of inclusivity and diversity, and I was so thrilled to learn that there were two male Eagles Cheerleaders in the past. I can't believe it has been over three decades, and I hope that after this season, I have inspired other men to audition next season and many years to come. A number of NFL teams have male cheerleaders on their squads this year and I expect it will be a trend that continues."
You're not even the first cheerleader in your own family to defy stereotypes?
"Cheerleading was originally all male when it was created in the late 1800s. In 1937, my great grandmother, Shirley Hodgdon, was the first-ever female cheerleader at Portsmouth High School in New Hampshire. To see how cheerleading has evolved over the years is remarkable. We have both broken barriers just by following our passion. She turned 98 this year and she still has such a fiery spirit. I've been inspired by that and by many of her other accomplishments. My great grandmother, this amazing woman that I look up to, is a pioneer and it's an honor to follow in her footsteps."
Did you know that she was a cheerleading pioneer?
"I didn't know when I first tried out for the squad. She's done some amazing things in her life. She was actually one of the first women to work in government. She has been invited to the White House several times and has met many of the first ladies. She's in history books and owned her own business. As I went further along in the audition process, my family rediscovered that she was a cheerleader when we shared my experience with her. It was so exciting. She wasn't surprised one bit when I made the squad. She remembered when I was growing up, we would do dance routines together. She would show off her kicks because that was her favorite thing to do. She is still very mobile and able to kick up her legs up at the age of 98. Her devotion to physical health and staying in shape is something I hope to also keep as a priority in my life."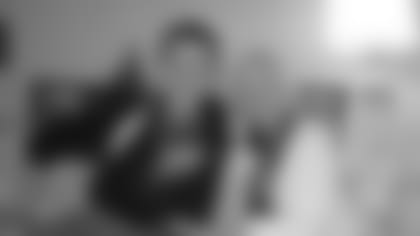 Where did you get the inspiration to be an Eagles Cheerleader?
"Philly is known for having one of the strongest fan bases for its sports teams, especially for the Eagles. When I moved to Philadelphia to attend the University of the Arts, I became engulfed in the Philadelphia sports community. I gained many friends, getting together each Sunday to watch the games, and felt a passion for sports I had never found before ... there's a real sense of community when you are an Eagles fan. When I learned about the auditions from a fellow student at the University of the Arts who is a Philadelphia Eagles Cheerleader, it immediately sparked my interest. I am fortunate to be attending UArts which has developed a really strong dance curriculum. This allowed me to train and feel confident enough to walk into such a prestigious audition."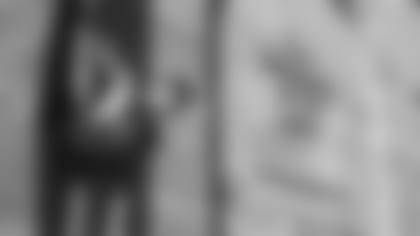 What was the audition process like for you?
"It was really competitive. Only nine rookies were selected for the squad from hundreds of contestants who auditioned. It was very intense, but awesome! The Eagles have one of the longer audition processes in the NFL, including several elimination rounds and business interviews, which culminates with a Final Audition Show at a theater in front of a live audience. I love to perform, so I couldn't wait for the Final Audition Show! When I was announced as a member of the squad on stage, I was so excited that I ran out and took a huge bow. I was filled with pride. Being a part of this organization is something that I have dreamed about since I moved to Philadelphia. To be able to represent the Eagles alongside the best fans in the NFL, made me really proud."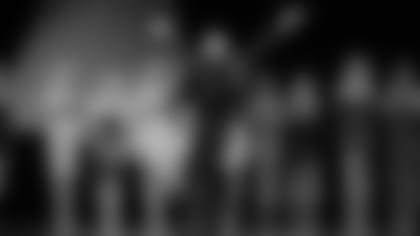 What was it like being the only male contestant?
"Most of the dance productions I have performed in have been predominantly with women, so I have become used to that dynamic over the years. The contestants during audition process were so welcoming of me participating, that I never felt out of place. I do know that in general there is a wide variety of public opinions about male cheerleaders, but I would say in my case, almost all of the feedback has been extremely positive. What I think is important to keep in mind is that if you are a fan of the Eagles, like I am, then we already have something in common."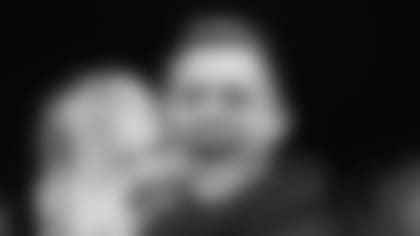 Now that you are on the squad, you probably realized that being an Eagles Cheerleader involves a lot more than dancing with all of the work the squad does in the community, right?
"Working with the Eagles has given me several opportunities to become even more engaged with this city that I am already eager to serve. In my short time with the team, I have been fortunate enough to participate in many community events including the Eagles Playground Build, Eagles Autism Challenge, and several youth football clinics. One of the many reasons why I love this team so much is because of its commitment to the community. Prior to joining the Eagles, I was very involved in charitable work, especially with helping underserved youth gain access to arts education. I am looking forward to many more opportunities to not only pay it forward in our community, but to do it alongside my teammates and fellow fans that I love so much all at the same time!"