The Philadelphia Eagles have finalized their coaching staff by hiring a diverse group of coaches with experience at both the collegiate and professional level. Here is a look at Chip Kelly's coordinators ...
Pat Shurmur, Offensive Coordinator
Now in his second stint in Philadelphia, Pat Shurmur returns to the Eagles after originally spending 10 seasons as the team's tight ends coach (1999-2001) and quarterbacks coach (2002-08). He most recently served as the head coach for the Cleveland Browns from 2011-12. During Shurmur's seven seasons as quarterbacks coach, he helped guide Donovan McNabb to three Pro Bowl berths and saw him break nearly every franchise passing record. Shurmur joined the St. Louis Rams as their offensive coordinator in 2009 and spent two seasons with the club. While there, he helped tutor 2010 top overall draft choice Sam Bradford as Bradford set NFL rookie records in completions (354) and attempts (590) while earning NFL Offensive Rookie of the Year honors. Prior to joining the NFL, Shurmur spent nine seasons coaching in the college ranks at Stanford (1998) and at his alma mater, Michigan State (1990-97).
Did You Know? Pat Shurmur is the nephew of Fritz Shurmur, the Packers' defensive coordinator from 1994-1998. The elder Shurmur was part of the Packers team that won Super Bowl XXXI, thanks in large part to former Eagle Reggie White.
What They've Said About Shurmur: "We'll run through a brick wall for him." - Browns LB D'Qwell Jackson.
Bill Davis, Defensive Coordinator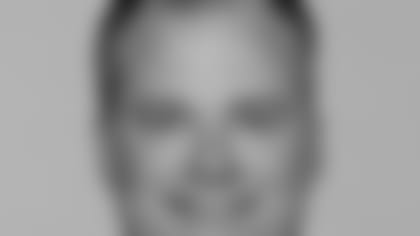 Bill Davis, 47, has 21 years of NFL coaching experience after most recently serving as the Cleveland Browns linebackers coach from 2011-12. Under Davis' tutelage, D'Qwell Jackson blossomed into one of the NFL's most productive linebackers, registering 277 tackles, seven sacks and three interceptions over the last two seasons. Davis has also held two defensive coordinator jobs, first with the San Francisco 49ers from 2005-06 and then with the Arizona Cardinals from 2009-10. He first joined the NFL coaching ranks as a defensive quality control coach for the Pittsburgh Steelers in 1992.
Davis has worked under Dom Capers, Bill Cowher, Vic Fangio, Dick LeBeau, Mike Nolan, Wade Phillips and Marvin Lewis during his coaching career. He has also helped guide seven players to the Pro Bowl: Keith Brooking, Darnell Dockett, Kevin Greene, Walt Harris, Lamar Lathon, Dominique Rodgers-Cromartie and Adrian Wilson. His father, Bill Sr., spent 13 seasons in the NFL as a coach and executive, including two stints with the Eagles coaching the linebackers (1976-77) and tight ends (1978), and as the VP of Player Personnel from 1988-89. Bill served as an Eagles ball boy while his father was a coach. A native of Youngstown, OH, Davis played quarterback and wide receiver at the University of Cincinnati from 1985-88.
Did You Know? In his first season as Cardinals defensive coordinator in 2009, Davis helped CB Dominique Rodgers-Cromartie reach the Pro Bowl.
What They've Said About Davis: "I am excited for Billy and I'm excited for the Eagles. I think he will be a good fit for what they're trying to do defensively. He's a very good football coach. I know he gets a lot out of his players. His ability and knowledge from having been in this league I think will be a great addition to Coach Kelly and what they're trying to get done there." - Chargers OC Ken Whisenhunt.
"Billy is a great man and a great coach, one that I have a ton of respect for in the coaching ranks. He has a tremendous work ethic and knows how to get the most out of his players. Philadelphia hired a great coach in Billy and I wish him nothing but the best." - Steelers DC Dick LeBeau.
Dave Fipp, Special Teams Coordinator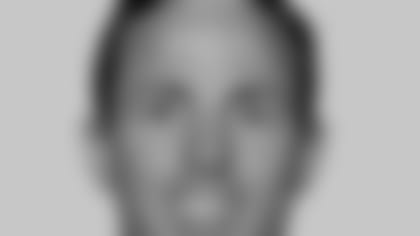 Dave Fipp, 38, most recently served as the assistant special teams coach for the Miami Dolphins from 2011-12. During his two years in Miami, the Dolphins ranked 2nd (2011) and 4th (2012) in the NFL in overall special teams rankings, according to the data compiled by esteemed Dallas Morning News journalist Rick Gosselin. Fipp joined the Dolphins staff after a three-year stint as the assistant special teams coach for the San Francisco 49ers from 2008-10. Fipp spent 10 years coaching in the college ranks at San Jose State (2005-07), Nevada (2004), Cal Poly (2001-03), Arizona (2000), and Holy Cross (1998-99).
Did You Know? Fipp interviewed for a job when Chip Kelly was working for the University of New Hampshire.
What They've Said About Fipp: "He really knows what he's talking about. He's a very player-friendly coach. He's not just going to jump on you for no reason or just yell and scream. But he knows how to coach a kid. He knows how to get through to each individual guy. From what I see of him, I think he knows how to relate to each individual player and to help them get better in whatever way they need to." - 49ers punter Andy Lee.