CHICAGO --The pained expression on quarterback Donovan McNabb told the whole story: The offense refused to take advantage of one chance after another in Sunday night's 24-20 loss to Chicago.
While the offense moved the ball well enough to gain 340 total net yards, the more telling numbers were what happened when the Eagles reached Chicago territory. More specifically, even, was what the Eagles did inside the 20-yard line. The Eagles scored touchdowns on one of four chances inside the 20, and they mustered just six points on three possessions that began in Chicago territory.
"We didn't take advantage of our opportunities," said McNabb, who completed 25 of 41 passes for 262 yards, with one touchdown and one interception. "We just didn't do that today."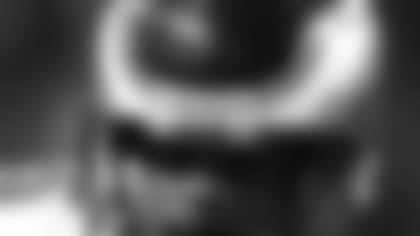 QB Donovan McNabb
Playing without running back Brian Westbrook, McNabb insisted, had no bearing on the offensive struggles. He could have added that missing Pro Bowl guard Shawn Andrews and tight end L.J. Smith didn't matter either, but we know it did. The Eagles failed to surge at the line of scrimmage in critical situations, none more important than a sequence late in the game when the Eagles couldn't put the ball in the end zone on three straight running plays from the Chicago 1-yard line.
"When you see those situaions, you need to put the ball in the end zone," said McNabb. "I have to tip my hat to them."
The Eagles tried to play smash-mouth football at that juncture and McNabb, who suffered a chest contusion a week earlier against the Steelers, acknowledged that the team gave thought to calling a quarterback sneak on fourth down. Instead, Correll Buckhalter got the ball, and before he had a chance to elevate and go over the top of the pile, Bears defensive end Alex Brown crashed down the line of scrimmage and made the game's most important play.
"We need to score there," said Buckhalter. "We made too many mistakes. We have only ourselves to blame."
McNabb stressed the importance of "short-term memory" as the team prepares for Sunday's game against Washington in another critical NFC East game.
"We bounced back after the loss in Dallas and defeated Pittsburgh and we need to have the same mentality this week," said McNabb.