The Eagles released a dozen players including former first-round pick Jerome McDougle and placed two on injured reserve Saturday to get to the NFL-mandated roster limit of 53 by the 6 PM deadline. Beginning Sunday at noon, the Eagles can establish a practice squad of eight players.
The two players placed on injured reserve were offensive tackle King Dunlap (ankle) and guard Mike Gibson (shoulder). Both players were members of the Eagles' 2008 draft class. Gibson was a sixth-round pick out of Cal, who earned All-Pac-10 honorable mention during his senior year. Dunlap, a seventh-round pick out of Auburn, was the tallest player on the Eagles' roster at 6-8. He was the primary backup to Tra Thomas during training camp.
Here's a look at how many players the Eagles kept at each position: QB - 3; RB - 3; FB - 1; WR - 6; TE - 3; OL - 9; DE - 6; DT - 4; LB - 6; CB - 4; S - 5; ST - 3.
Tony Hunt won the job at fullback over Jason Davis and Jed Collins. The second-year player out of Penn State was moved from tailback to fullback in the middle of the preseason.
Mike McGlynn, the fourth-round pick out of Pitt, beat out veteran Scott Young for one of the backup offensive lineman spots.
Jerome McDougle, the Eagles' first-round pick in 2003, was tied for seventh in the NFL in sacks during the preseason with 2.5, but it was not enough to win him a job. In addition, the Eagles did not place Victor Abiamiri on the injured reserve list. Abiamiri suffered a dislocated wrist during training camp that required surgery. Defensive coordinator Jim Johnson said recently that Abiamiri was ahead of schedule, so the Eagles saved a roster spot for him.
The Eagles kept only four defensive tackles thanks to Darren Howard's ability to slide inside on nickel packages. The same went for the cornerback spot with safety Quintin Demps able to play there in an emergency.
Rookie linebacker Joe Mays won the job as the backup middle linebacker. His ability to hit like a truck made him a fan favorite at Lehigh. Veteran Rocky Boiman, who was brought in to solidify the special teams unit, earned a spot on the roster as well. He is the primary backup on the strong side to Chris Gocong.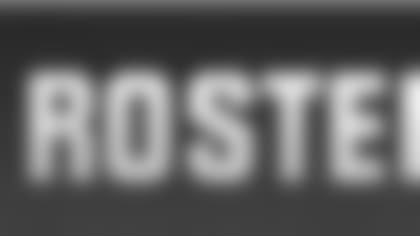 </td>
     </tr>
     <tr>
         <td> Kyle Arrington (CB)</td>
         <td> Good preseason, but fifth corner a luxury at this point</td>
     </tr>
     <tr>
         <td> Bam Childress (WR)</td>
         <td> Touchdown vs. Jets nice way to end preseason</td>
     </tr>
     <tr>
         <td> Jed Collins (FB)</td>
         <td> Good on special teams, but not enough on offense</td>
     </tr>
     <tr>
         <td> Jason Davis(FB)</td>
         <td> Was the early-on favorite, but Hunt won job late</td>
     </tr>
     <tr>
         <td> Therrian Fontenot (CB)</td>
         <td> Physical corner, was fun to watch at training camp</td>
     </tr>
     <tr>
         <td> Michael Gasperson (WR)</td>
         <td> Former practice squad project came on late in preseason</td>
     </tr>
     <tr>
         <td> Nick Graham (CB)</td>
         <td> Not enough improvement from '07 rookie free agent</td>
     </tr>
     <tr>
         <td> Jamal Jones (WR)</td>
         <td> Hard-working receiver slowed by injury in preseason</td>
     </tr>
     <tr>
         <td> Mike Marquardt (DT)</td>
         <td> Good-size, Had sack in preseason finale</td>
     </tr>
     <tr>
         <td> Shaheer McBride (WR)</td>
         <td> Chester, PA native has the ideal size. Showed flashes in camp</td>
     </tr>
     <tr>
         <td> Jerome McDougle (DE)</td>
         <td> Respected highly for the way he battled in preseason</td>
     </tr>
     <tr>
         <td> Ryan Moats (RB)</td>
         <td> Speedy back should find job, too much depth on roster</td>
     </tr>
     <tr>
         <td> Marcus Paschal (S)</td>
         <td> Rookie free agent last year, has game experience</td>
     </tr>
     <tr>
         <td> Montae Reagor (DT)</td>
         <td> Had sack in first game as an Eagle, battled injuries</td>
     </tr>
     <tr>
         <td> Stefan Rodgers (G)</td>
         <td> Another veteran caught up in numbers crunch</td>
     </tr>
     <tr>
         <td> Justin Roland (LB)</td>
         <td> Returned INT for TD against Carolina</td>
     </tr>
     <tr>
         <td> Andy Studebaker (LB)</td>
         <td> Small-school defensive end learning linebacker spot</td>
     </tr>
     <tr>
         <td> Pago Togafau (LB)</td>
         <td> Entered camp as backup MIKE, but lost job to Joe Mays</td>
     </tr>
     <tr>
         <td> Kris Wilson (TE)</td>
         <td> Former second-round pick never broke through</td>
     </tr>
     <tr>
         <td> Scott Young (G)</td>
         <td> Experienced reserve should find job pretty quickly</td>
     </tr>
 </tbody>