Quarterback Matt Barkley is in unfamiliar territory has he embarks upon his rookie NFL season. When head coach Chip Kelly entered the quarterbacks room Tuesday morning and told the group that Michael Vick will be the starting quarterback, it officially marked the first time that Barkley will start the season on the sideline.
From the time Barkley was a freshman at powerhouse prep school Mater Dei, Barkley was the starting quarterback. Even as a true freshman at USC, Barkley controlled the reins of the offense. Barkley competed to open the season atop the depth chart, but will move forward now that Vick is the starter.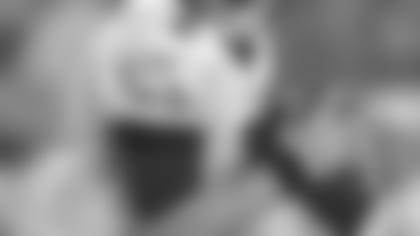 "It was good to hear a decision, finally," Barkley said after Tuesday's practice, "to have a direction of where we're going with this team. I support Coach Kelly's decision. He is the head coach. He knows this offense best. Now, it's all about protecting the team and what we can do to make this team better. I trust his judgment. It's worked over the last couple of years as a head coach. I think it proved itself. We have a direction and we can move forward from here."
Barkley did not get any work with the first-team offense in the preseason although he had the most playing time. In the two games, Barkley was 19-of-36 (52.8 percent) for 175 yards with a touchdown. From the time he arrived in Philadelphia as a fourth-round pick, Barkley said that his grasp of the offense as well and his shoulder, which was injured at the end of his senior season, have become stronger.
Watching preseason games around the league have served as a reminder that Barkley must always be at the ready to enter a game situation. On Monday night, the Redskins sent in third-string quarterback Rex Grossman in the second quarter as Robert Griffin III and Kirk Cousins were injured.
"You never know when your time is going to be called," Barkley said. "It's a good reminder to keep competing like you could go in."