EAST RUTHERFORD, N.J. -- For the past three years, wide receiver Jeff Maehl has tried to carve out a niche in the NFL.
On Thursday night, Maehl laid out his best case with a game-high eight catches for 61 yards in the Eagles' preseason finale against the New York Jets.
"I've been trying to make my way into the league for three years now," Maehl said after the game. "To be able to have a game like that, if it doesn't work out at least I gave it my all and that's all that matters."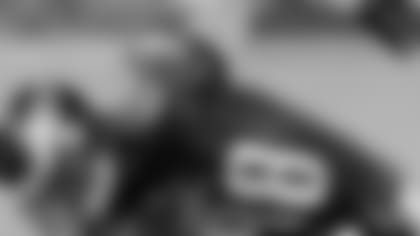 The 6-foot-0, 184-pound Maehl was acquired by the Eagles in a trade with the Houston Texans on August 12 after injuries hurt Philadelphia's depth at the position. Maehl played for head coach Chip Kelly at Oregon and was the only pass catcher to accumulate 1,000 receiving yards during Kelly's tenure at the school.
"It was really comfortable coming in here. A lot of guys that I've seen from Oregon or guys that were at Houston last year," Maehl said. "Getting adjusted was pretty easy, but it's tough coming into a camp late and trying to make your way onto the team. Hopefully, tonight helped my cause a little bit."
Maehl played in three games for the Texans as a rookie in 2011. After getting a taste of NFL life, Maehl has fought for another chance. He hopes that after his performance Thursday that he does NOT get a call this weekend.
"I just tried to leave everything on the field," said Maehl, who is still practice squad eligible. "Through my career, I've been on the practice squad for a couple of years, I just felt like I had a good opportunity tonight to make some plays. I'm happy that I capitalized on the balls that came my way."