Lincoln Financial Field, a growing national destination for premier entertainment and sporting events, announced today that the stadium will host a first-ever match between Philadelphia Union and Spanish soccer powerhouse Real Madrid C.F. on Saturday, July 23 as part of the 2011 Herbalife World Football Challenge.
"Lincoln Financial Field has once again attracted one of the world's greatest soccer clubs to Philadelphia, hosting its 10th international match since 2003," said Joe Banner, president of the Philadelphia Eagles. "We're excited that fans in Philadelphia will have the opportunity to see the Union square off against Real Madrid. And we're proud to bring another headline event to Lincoln Financial Field, which is becoming a great national entertainment destination."
Said Union CEO & Operating Partner Nick Sakiewicz:  "We are delighted to play another world-class international team at Lincoln Financial Field this summer. This will be another chance for us to showcase that the Union can stand toe-to-toe with the elite teams of the world. We are especially grateful for our partnership with the Eagles and their dedication and hard work to make this opportunity a reality."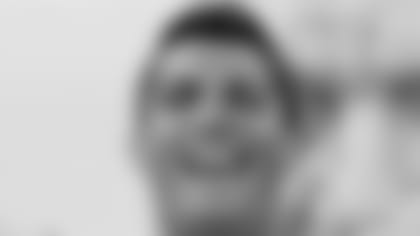 One of the game's biggest stars Ronaldo will be in Philadelphia
"Hosting Real Madrid provides another opportunity to showcase Philadelphia to the world," said Philadelphia Mayor Michael Nutter. "Philadelphia is a global tourist destination, thanks in part to the success of excellent city venues such as Lincoln Financial Field. We could not be more excited for our city."
The Union will square off against Real Madrid in a match beginning at 9 p.m. Philadelphia's league match at Seattle Sounders FC, originally scheduled for July 23, will now be played at Qwest Field on October 8 at 10 p.m. EST.
Voted by FIFA as the best European club of the 20th century, Real Madrid will participate in a total of three games in the 2011 Herbalife World Football Challenge. Prior to their visit to Philadelphia, Madrid will make two additional stops on the West Coast, one to face LA Galaxy at the Los Angeles Memorial Coliseum on July 16 and another to square off against Chivas de Guadalajara at San Diego's Qualcomm Stadium on July 20.
Founded in 1902, Real Madrid C.F. have won a record nine UEFA Champions Leagues and 31 La Liga titles, 18 Spanish Copa del Rey Cups, eight Spanish Super Cups, two UEFA Cups, one UEFA Supercup and three Intercontinental Cups. Real Madrid defeated their archrival F.C. Barcelona 1-0 in overtime to win their 18th Copa del Rey on April 20.
Managed by 2010 FIFA World Coach of the Year José Mourinho, Madrid boasts some of the world's top stars, including reigning FIFA World Cup champions Iker Casillas, Xabi Alonso and Sergio Ramos, as well as internationals Cristiano Ronaldo, Kaká, Mesut Özil, Karim Benzema and Emmanuel Adebayor. Ronaldo recently became just the second player in Spanish football history to score 50 goals in a season when he accomplished the feat against Villarreal on May 14, 2011. With 38 of his 51 goals coming in league play, he only needs one more to break the all-time La Liga record, which he currently shares with Hugo Sánchez and Telmo Zarra.
The match adds another summer highlight to the lineup at Lincoln Financial Field, joining the June 4 Monster Jam and three sold-out concerts, featuring Kenny Chesney, U2 and Taylor Swift. Taken together, the events are expected to provide the city with more than $1.5 million in tax revenue.