It's an interesting thought, if you go along with the belief that the Eagles wanted to hit all of their targets leading into the draft, so that they aren't on the clock addressing an obvious need, rather than the best player on the board.
We don't yet know how James Casey, billed as a do-it-all tight end/h-back/"move" player in this offense is going to fit in, but the Eagles clearly believe he is the exact fit for what they want in a player who can line up all over the formation and provide an athletic, reliable and productive matchup problem for defenses. Arrelious Benn, who measures in at a shade over 6-2 and 220 pounds, is a big, strong and relatively fast wide receiver who has not stayed healthy enough to maximize his talents in his three NFL seasons.
Both were acquired during this free agency period, and as we know the motto of free agency is that a player can be one team's treasure and at the same time just not good enough to warrant keeping on another team's roster.
In the instances of Casey and Benn, though, the Eagles brought in two young players, rising talents and we'll see how they fit into the Chip Kelly offense which we are all so darn eager to see.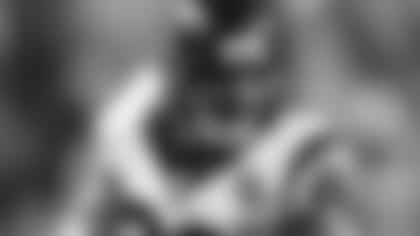 With a month to go before the NFL draft, though, it does make one wonder: What else could the offense add?
You could safely say the line of scrimmage is an area that could possibly be addressed, for the Eagles have four players in Jason Peters, Evan Mathis, Jason Kelce and Todd Heremans who at the very least are the odds-on favorites to start. It's probably unfair to say that with the new offensive scheme being introduced and with a new line coach, Jeff Stoutland, on board to find the best players for what he wants up front. By and large, though, that's how it looks going in. There are a couple of young players in Danny Watkins and Dennis Kelly who factor into the equation, too, and the truth is that the jobs will be won on the practice field.
The draft is said to be pretty strong in linemen, both right tackles and interior players. It wouldn't shock anyone if the Eagles used the fourth pick overall, or an early-round selection, on an offensive lineman to really, really, really sew things up along the line of scrimmage.
Where else, though, might the Eagles use a draft pick or three for the offense?
It would be downright stunning if the Eagles were to use a high draft pick on a running back, wouldn't it? If there is one area on this roster that seems – and we truly don't know what Kelly thinks of the roster, so we're guessing here – loaded with depth, it's running back. The Eagles kept four on the roster in 2012 for a reason. LeSean McCoy and Bryce Brown could make for a dynamic 1-2 punch in this offense, and Dion Lewis' skills would certainly seem to translate well into an offense that could feature a lot of spread formations and cut-back lanes. Chris Polk is a power running back who is fully healed from college shoulder injuries that dampened his draft stock, and he has his best days ahead of him.
How about wide receiver, then? Fans are always interested in adding more to the wide receiver corps, and the calls for a "big" receiver have been loud and clear for a year, maybe longer. Does Benn adequately fit that description? Is there anyone in this draft who is better than Benn, who was the third receiver taken in that draft (behind Demaryius Thomas and Dez Bryant) and who was the 39th player taken overall?
Maybe. Perhaps Kelly isn't in as love with Jeremy Maclin or DeSean Jackson. We don't know. We're going to find out. From this perspective, certainly, the Eagles have enough at wide receiver to operate the offense to maximum capacity.
Tight end? With Casey in, that would seem unlikely, but who really knows?
What about the quarterback spot, then? Could be. The Eagles have five on the roster now, and they've been doing their homework on draft prospects and the private Geno Smith workout a couple of weeks ago clearly caught the attention of Eagles fans and the media.
By and large, though, the Eagles might be fairly complete offensively. They could go heavy on defense in the draft and complete a roster upheaval on that side of the ball.
We've got a month to go before the draft rolls around, and there is going to be all kinds of speculation between now and then. The Eagles are going to stick as closely as they can to the "best man on the board" approach and continue to upgrade the roster from top to bottom.
It makes you wonder, though, with Casey and Benn here, and with the way they fit in on paper, just how much the offense will be addressed in late April.