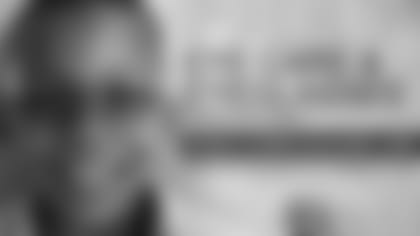 Uninsured and underinsured children will receive free eye screenings and, if needed, two free pairs of eyeglasses at "Give Kids Sight Day" on Saturday, October, 29th, 2016, at Wills Eye Hospital. All children, 17 and under, will be examined on a first come, first served basis from 8:30 am until 1:00 pm. No insurance or appointments are necessary.
Public Citizens for Children and Youth (PCCY), Wills Eye Hospital, Eagles Charitable Foundation and Essilor Vision Foundation are teaming up to give the vision care to children in need and bring awareness to the challenges of growing up without health insurance.
Day-of registration will begin at 8:30 am at Alumni Hall at Thomas Jefferson Medical College, located at 10th and Locust Streets in Philadelphia, starting at 8:30 am.
"Sight Day is an incredible opportunity to reach children who lack health coverage and desperately need eye exam or glasses. Underserved children who struggle with vision face difficult challenges in their everyday lives that can negatively affect their opportunities for success, especially at school," said Alex V. Levin, MD, MHSc, Chief of Pediatric Ophthalmology and Ocular Genetics at Wills Eye Hospital.
Area eye doctors who graciously volunteer their time will provide comprehensive screening and exams for the event and our new Sight Day partner Essilor Vision Foundation will provide two pairs of eyeglasses to each child.
"Essilor Vision Foundation is committed to supporting community events who wish to expand into vision services," said Dennis Mayo, Director of Programs and Operations at EVF. "We are happy we were able to participate in this program as we hope to expand our community outreach by providing services who need vision care.
"For thousands of children in our region, routine eye care is too difficult or expensive to access because they are barred from receiving public health insurance," said Colleen McCauley, Health Director for PCCY. "On Sight Day 1200 children get what they need for free."
"What makes this day so special for our community is that every child seen at Give Kids Sight Day will receive a comprehensive vision exam and, if needed, two pairs of eyeglasses at no cost to their families," said Christina Weiss Lurie, President Eagles Charitable Foundation, Eagles Social Responsibility. "Unfortunately, many children who experience undetected vision problems in their everyday lives are prevented from reaching their full potential in the classroom and beyond. Thanks to PCCY, Wills Eye, Essilor and the countless number of volunteers who have graciously donated their time to this cause, thousands of under- and uninsured children will now receive the vital vision care they need."
Information for Parents and Guardians
Children from Philadelphia and the suburbs who have failed an eye screening at school or have not had their eyes examined in the last year are strongly urged to attend. Registration for this free event will take place at Alumni Hall at Thomas Jefferson Medical College located at 10th and Locust Streets in Philadelphia starting at 8:30 am.
Parents should note that registration, screening and selecting glasses can take several hours.Families are encouraged to plan ahead for food, transportation and parking. While waiting for eye care, families will be invited to participate in a health fair featuring blood pressure screenings and assistance with applying for health insurance.
Interpreters in Spanish, Mandarin, Vietnamese and several other languages will also be on hand to assist families. For more information, call 215-563-5848, ext. 21 or visit www.pccy.org/sightday.