There was little doubt, watching Booker on the field in those practices at the NovaCare Complex, that the Eagles were going to take advantage of his open-field skills. He was as quick as the blink of an eye, slithery like a snake, and his hands and explosiveness in those practices seemed perfectly fitted for the versatility the Eagles asked of their running backs.
The question wasn't if the Eagles were going to find a way to use Booker, it was how much he would touch the ball in that 2008 campaign. How could the Dolphins, who used a third-round draft pick on Booker in 2007, give up on him so quickly?
Problem was, as we found out very soon when training camp started and the preseason games began, the canyon of difference between a practice when there are no pads and no tackling and when the defense is actually permitted to hit is huge. Staggering. A totally different world.
And once the pads went on in training camp at Lehigh University, Booker was a different player. He wasn't as quick. He wasn't as nimble. Those hands that were so great in the spring? Things were a lot different with a linebacker bearing down on Booker in the flat.
So, as a result, all of the spring hype -- actually one report from training camp suggested that Booker had a skill set similar to that of star running back Brian Westbrook -- that Booker generated turned out to be a lot of fluff, hot air and not realistic in any way. Booker played 10 games for the Eagles that season, with 53 rushing yards on 20 attempts and 6 receptions for 11 yards.
Call it a lesson learned.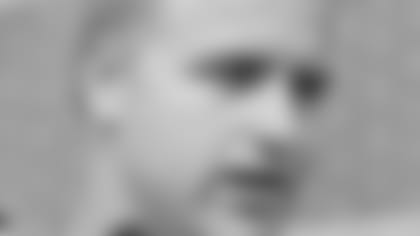 So understand how the hype machine is to be toned down as we await the training camp portion of this 2013 Eagles season, simply for the fact that we haven't seen any of these players in the new schemes in all three phases of the game while wearing shoulder pads with the defense actually able to tackle.
The usual questions of "Who is starting at (fill in position, but let's be honest: Nobody is asking who the right guard is going to be ...)" is very difficult to answer if you are in the position that head coach Chip Kelly is in. He has not seen his players on a football field, in person, coaching them with their full uniforms on and with the contact "live." So how in the world can he determine who is going to start?
As wonderful and forthright as Kelly has been with the media since he became head coach, he's not been able to answer the depth-chart questions and the speculative questions about the future. It has not been a case of intentionally being vague, for the truth is that Kelly is understandably taking the wait-and-see-how-it-plays-out-on-the-field approach, and that's the correct way to view the quarterback spot, and any position for that matter.
This is yet another reason why training camp and the preseason games are must-see events for all of us. What do we know, for example, of quarterback Matt Barkley other than what he did at USC, and how he has mentally grasped the offensive scheme here and how he looked in the few practices -- no pads, mind you -- open to the media in the spring?
What is the defense really about? Good luck trying to have a competent answer after a spring spent on the field with no pads.
I understand the need for answers. This is a fascinating team with a new head coach who changed the game of colleg football at Oregon. We all are so excited to see what Chip Kelly accomplishes with the Eagles.
At quarterback? Your guess is as good as mine. Maybe it will be Michael Vick. It could be Nick Foles. Perhaps Barkley has a lights-out summer, or Dennis Dixon shows that his previous understanding of this offense means a lot more than many think right now.
In this case, though, patience is required. Nobody is jumping to any kind of conclusions, not with the Ghost of Lorenzo Booker still fresh in my mind and with a spring sequence of practices neatly tucked away, six weeks from having training camp arrive as a true barometer of what we can expect in the season to come.