INDIANAPOLIS – Howie Roseman announced at the NFL Scouting Combine on Wednesday that the Eagles will not place the franchise tag on quarterback Nick Foles, allowing Foles to become an unrestricted free agent on March 13 when the new league year opens. Roseman's announcement ended months of speculation as to what the Eagles' next step would be with Foles, the Most Valuable Player of Super Bowl LII.
"After a lot of conversation, we think letting him become a free agent is the right thing to do," Roseman said. "He's a tremendous player, Super Bowl MVP, and someone we feel is a top 15 quarterback in this league. We were incredibly fortunate to have him and wish him the best of luck in the future.
"He deserves an opportunity to lead a team. It's a goal of his to lead another team and lead another locker room and we feel at this point it's the right decision."
Foles joins a long list of projected unrestricted free agents, including running back Jay Ajayi, cornerback Ronald Darby, defensive end Brandon Graham, safety Corey Graham, middle linebacker Jordan Hicks, defensive tackle Haloti Ngata, running back Darren Sproles, wide receiver Golden Tate, and guard Chance Warmack among others.
What it all means is that the Eagles are giving Foles the freedom to choose his next NFL team during the free agency period, rather than apply the franchise tag and work out a trade. If it all plays out according to the plan, Foles would sign a contract with a new team and the Eagles would receive a compensatory draft pick in the 2020 NFL Draft.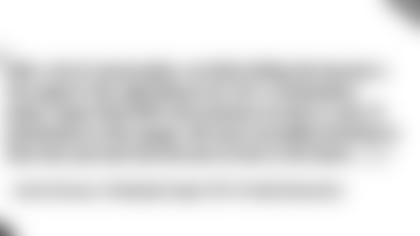 Foles, a third-round draft pick in 2012, became a starter late that season and then, in 2013, tossed 27 touchdown passes and had only two interceptions as he made the Pro Bowl, a game in which he was the all-star game's Offensive MVP. The Eagles traded Foles following the 2014 season, acquiring quarterback Sam Bradford from the St. Louis Rams.
Foles played with St. Louis and Kansas City before signing with the Eagles as an unrestricted free agent prior to the 2017 season. After spending the first 13 games as a backup to starter Carson Wentz, Foles stepped in and started the final three regular-season games of that season before starring in the postseason as the Eagles captured their first Lombardi Trophy and Foles had a historically great playoff performance.
In 2018, Foles started the first two games of the season before Wentz took over, and then Foles re-emerged as the starter for the final three regular-season games and the playoffs when Wentz suffered a back injury.
Now, Foles is on the way out of Philadelphia once again, this time as an unrestricted free agent.