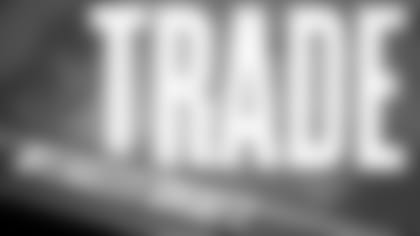 The Eagles have traded their first pick on the final day of the 2015 NFL Draft to the Detroit Lions.
In exchange for the No. 113 overall pick (a fourth-round choice) in the 2015 NFL Draft, the Eagles received the Lions' third-round pick in 2016. The Lions selected Auburn defensive tackle Gabe Wright.
The Eagles began the day with four draft picks on the final day of the NFL Draft. They now have three - two in the sixth round (No. 191 and 196 overall) and one in the seventh round (No. 237 overall).