The Eagles have added punter Braden Mann to their practice squad. To make room, the Eagles released punter Arryn Siposs.
Mann was a sixth-round pick in the 2020 NFL Draft and spent three years with the New York Jets. Mann was with the Steelers in Training Camp and preseason but was released before the start of the regular season.
The 25-year-old has punted 206 times for 9,362 yards in his career. Mann averaged 45.4 yards per punt over his first three seasons. The longest punt of his career was 72 yards, coming last year.
Mann's best season came in 2022. He registered career highs in total punt yardage (3,889), yards per punt (46.9), punt net yards (3,386), and punts inside the opponent's 20-yard line (27). He was also awarded AFC Special Teams Player of the Week in Week 2 last season.
Mann has experience as a kickoff specialist, as well. He has 67 career kickoffs in his three seasons with the Jets.
During the preseason, Mann punted nine times for 421 yards. He pinned opponents inside their own 20-yard line five times in two games and his longest punt of the preseason was 61 yards. – Written by Owen Boyle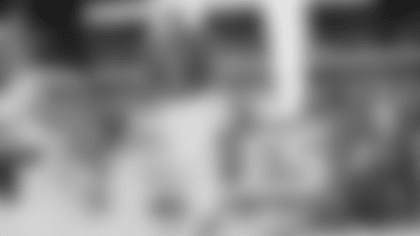 Duffy: How Brian Johnson and Jalen Hurts teamed up to beat the blitz
An All-22 look at how the offense used the run game and a vertical passing attack to put up 34 points on the Vikings.