When Jalen Carter visited the NovaCare Complex last week after the Eagles used the ninth overall pick in the 2023 NFL Draft on him, he talked about jumping right into the defense, learning what he can learn, and being a "sponge" with everything he experiences.
In other words, getting right down to the business of being the best football player he can be.
With that in mind, it's great news that Carter is among three Eagles 2023 draft picks to have signed rookie contracts, taking care of the business side of things before he even stepped on the field for this weekend's Rookie Minicamp.
"I can't wait to get started with football again," Carter said last Friday. "I know I have a lot to learn, and I'm going to learn from everybody around me, the coaches, and play great football. That's what I have in mind. That's the next step for me."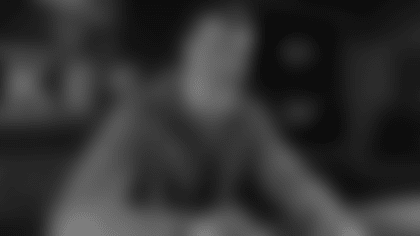 Carter, along with sixth-round draft pick quarterback Tanner McKee and seventh-round draft pick defensive lineman Moro Ojomo, signed their contracts at the NovaCare Complex shortly after arriving for the weekend's camp, leaving just four draft picks to sign, including No. 30 overall selection linebacker Nolan Smith. After months of preparing for the NFL Draft – an exhausting series of meetings, trips, interviews, and eating on the run while squeezing in workouts – it's now all football, all the time for Carter and his fellow rookies.
"There is a whole lot to learn," Carter said. "I'm in a new defense with new coaches and I know this is my job. There isn't any time for anything other than football. I know the first year in the NFL, things can be moving really, really fast. I'm here to win and contribute and do whatever the coaches ask me to do. I need to earn their trust and that's what I intend to do."