Welcome back from wherever you've been. I hope the summer was a happy and healthy one for you and your loved ones and I'm here to let you know what you may have missed these last few months with the Philadelphia Eagles, your favorite football team. The regular season opens on Sunday, 1 p.m., against the Washington Redskins at Lincoln Financial Field (and I only mention that because a friend of mine who is actually a sports fan and who has not had a lobotomy in the last six months and who lives in Philadelphia actually asked me when the next game is) and everyone is excited. Expectations are high. We're going to have some fun around here for the next several months.
Anyway, you recall that the Eagles last played a game that counted in the standings in January at New Orleans and lost a close one, a heartbreaker, a game that they started with a rush and couldn't maintain. And so, the team hatched a plan for 2019.
Then they went out and built a heck of a roster. They managed their salary cap brilliantly and brought in one veteran after another, each player earmarked to fill a specific role. That was the key to the whole offseason – planning to add not only talent but talent that could fill specific needs on and off the field. The offense needed a jolt of speed, so the Eagles traded for wide receiver DeSean Jackson and he's been the happiest man on the planet since the day he walked back into the NovaCare Complex. I mean, you wouldn't even know that Jackson left, as he did when former head coach Chip Kelly released Jackson in March 2014, and played for three seasons with Washington and two with Tampa Bay.
Jackson is the perfect fit for an offense that already had pieces, weapons, firepower. The Eagles are loaded with their pass-catching group – wide receivers and tight ends – and they bolstered the running game by trading for Jordan Howard from Chicago and drafted Miles Sanders from Penn State and re-signed Darren Sproles (yes, he's back for another season!), and had Corey Clement get back to 100 percent health.
Quarterbacks, you ask? Carson Wentz is the guy, and he signed a new contract through the 2024 season, and everyone is stoked to see him thrive with all of this talent around him. Nate Sudfeld is still here, currently recovering from a broken left wrist, but he seems to be coming along very well and shouldn't be out that much longer. The big difference at quarterback is that Nick Foles is in Jacksonville, and the Eagles added a veteran named Josh McCown, who started his NFL career (2002) back when cell phones that could reach the internet were still kind of a new thing (look it up). The Eagles are thrilled with their quarterback picture, and it should be spectacular watching Wentz operate with so many options.
The offensive line returns intact – you know all the names – and some kids have come along, rookie No. 1 draft pick Andre Dillard and second-year man Jordan Mailata, to paint a bright picture for the future.
But the present is what we're talking about because you need to get up to speed in time for Sunday's game. And there are some changes on defense to know about, too.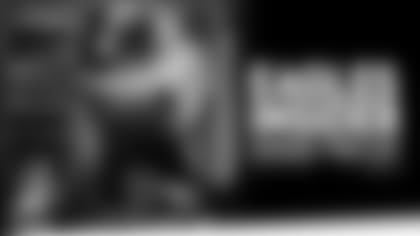 Eagles Insider Podcast
Imagine having total access to the entire Philadelphia Eagles organization to talk football, life, pop culture, and anything else. Welcome to Dave Spadaro's life.
The Eagles went out and added a defensive tackle named Malik Jackson who won a Super Bowl with Denver in 2015 and then signed a mega-deal with Jacksonville, played there for a few seasons, and is here to team with Fletcher Cox to destroy opposing offensive lines. Oh, and Tim Jernigan came back to join Cox and Jackson to give the Eagles a devastating tackle trio. That interior strength combines with the edge nastiness of Brandon Graham – back for his 10th season as an Eagle – and Derek Barnett to lead the line of scrimmage. Vinny Curry is back, too! He won a Super Bowl, then signed with Tampa Bay and after a season, came back to where he loves more than anywhere, Philadelphia.
A few new names you need to know on the defense: Zach Brown, a tackling machine who last season played with Washington, is a starting linebacker. L.J. Fort signed with the Eagles in free agency, and Fort is a guy who you can identify with, kind of a modern-day version of "Invincible." Fort came into the league in 2012 and played with six teams, the last four seasons with the Steelers, before coming to Philly. Another veteran, safety Andrew Sendejo, is going to be a helpful backup behind Malcolm Jenkins and Rodney McLeod on the back end of Jim Schwartz's defense.
That's kind of the top-layer stuff. I can't imagine that you tuned out completely since the weather turned warm, but sometimes a few weeks in the fun and sun can diminish the immediate recall. All you really need to know is this: The Eagles were thorough in executing the aggressive plan to reload for 2019. They're contenders, and they know it. They also know teams are coming with their "A" game, and that the Eagles need to play consistent, excellent football to win the NFC East and get a high seed in the NFC playoffs and make another deep postseason run.
Once again, welcome back. It's great to have you all the way tuned in. Sunday is when it starts for real, and we're going to need you all in. Remember, we all we got, we all we need. Let's enjoy this season together!