The countdown to the Eagles Autism Challenge has begun and there is still plenty time to sign up! Each year, the Eagles community comes together to raise funds that directly benefit autism research and care programs through a bike ride, 5k run/walk, and a sensory walk at Lincoln Financial Field.
Are you considering signing up?
Take it from fourth-year participant Jamie Aldridge. Her experience at the event and the fundraising efforts leading up to it have made a world of difference for her 10-year-old son, Jaxon. He was diagnosed with autism spectrum disorder at age 3.
"It's given him confidence, to be honest. His confidence has tripled since we started this whole thing," Jamie said.
The Aldridge family was first introduced to EAC through Jamie's coworker, Skyler Austin, whose son is also on the spectrum. In 2020, they took part in their first challenge, albeit virtually, and have been participants since.
"In 2021, we fundraised and went to the challenge. My son lit up. He had all these new friends and he just felt like he belonged," said Aldridge.
"It was insane to see all those families, and there was just no fear. When we go to playgrounds, there's always that little feeling in the pit of your stomach. Is everyone going to get along? Are they going to include him? Sometimes it's a struggle. But for him to be able to go the challenge and just be a part of everything, it was amazing."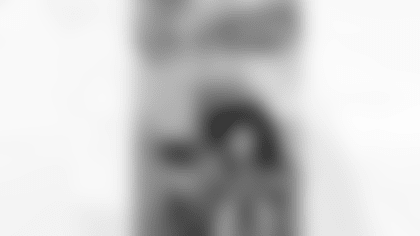 Eagles Autism Challenge is designed to support the community both financially and on-site at the time of the event. Participants looking for a shorter and more sensory-friendly option have the opportunity to participate in the annual Sensory Walk, which features reduced noise levels and multiple rest stops. The finish line is on the field inside the stadium – that's where commemorative medals are handed out.
"We found for us, in the first year, Jaxon was so nervous and so excited about trying it out. We kind of took our time and stayed back. We didn't do all of the activities, and we kind of just watched. It's OK to just watch the first time. It's OK to get your bearings, nothing is rushed. I think that that's really important for people to know. You go at your own pace, you go at your child's speed, your child's comfort level. No one is forcing you to do anything, which I think is really amazing," Jamie said.
"When we come to the stadium, there is just such a peace and a presence. Everyone is just so down to earth, so accepting, and so inclusive. There's no awkwardness, there's no fear. I have no fear when I go there, which is amazing because how many places can you go where you don't have to fear that your child is not going to be accepted?"
Eagles Autism Foundation is woven into the fabric that makes the Eagles organization, and the event means so much to its players, coaches, and staff. At the event, participants have the chance to connect with them – Jaxon often looks back at cherished photos of special moments interacting with his favorite Eagles, especially SWOOP.
"He now thinks that the Eagles players are his friends. He's seen them a couple of times, so now, he knows everyone. He knows their numbers. He knows their names. He knows if they have wives. He knows their names. He has kind of latched on," Jamie said.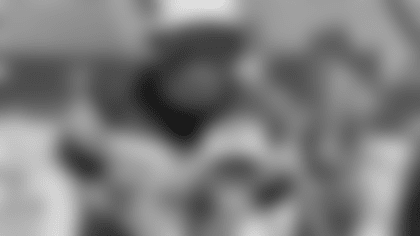 The connections made at EAC span far longer than the duration of the event. When Jamie and Jaxon took part in Huddle up for Autism earlier this month, he saw Jordan Mailata and Shaun Bradley for the first time after months of cheering them on through the Super Bowl LVII run, and he was so excited to share his love for the team with them.
"He told them all how proud he was of them. 'I'm so proud of you!' It was so cute. He cheered for them all year. He doesn't really watch other sports. So, the Eagles are a family thing," Jamie said.
Since becoming involved in Eagles Autism Foundation events, the Aldridge family has raised more than $17,000 through a combination of dine-and-donates, raffles, family and friend support, and more. One hundred percent of funds raised are directly donated to autism care and research through EAF.
Jamie says with each fundraiser and event, Jaxon's community and his connection with them has grown. Her goal now is to continue to grow the Eagles Autism Foundation community through encouraging others to get involved by sharing how participating has influenced her family's lives.
"I have friends that have children that are more severe. Nonverbal. Jaxon is high functioning, he does well in situations, but he does have his moments where he needs some space, and he needs his own time. But then I have friends that aren't the same. They can't go to some places; they can't do some things. So, not only am I going for Jaxon, but I'm going for their kids," said Jamie.
"I think it's so important for us as a family because that's what we are. Even if I've never met you, you're still my family, because we're going through the same thing. I think it's important for people to realize that it is a family. You're never alone."
Still thinking about signing up for the Eagles Autism Challenge? Save 50% off the registration fee by using the code: SPRING23