The Eagles stayed busy Thursday, acquiring linebacker Emmanuel Acho from the Cleveland Browns in exchange for running back Dion Lewis. Acho was a sixth-round pck of the Browns in 2012 but spent the season on injured reserve after suffering a knee injury during the preseason.
Lewis, a fifth-round pick in 2011, played in 24 games for the Eagles in two seasons, rushing for 171 yards on 36 carries.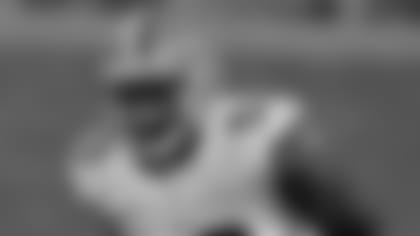 Acho, 6-1, 240, played collegiately at Texas, where he started 26 games and was a first-team All-Big 12 selection as a senior. Acho was also a three-time Academic All-Big 12 selection and graduated with a degree in sports management. His brother, Sam, plays linebacker for the Arizona Cardinals.
Though Acho never saw action during the regular season, he would have worked closely with Eagles defensive coordinator Billy Davis, who was Acho's position coach in Cleveland. The scouting report on Acho heading into his professional career suggested that he could play inside linebacker in a 3-4 defense and would fit as a SAM linebacker in a 4-3 defense.