This is it - the matchup that Eagles fans have thirsted for since the schedule was released back in the spring. It's Dallas Week and the division lead hangs in the balance on Thanksgiving as the Eagles travel down to Jerry-world for the biggest game of the Eagles' season so far.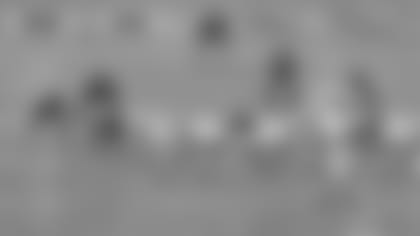 The Cowboys' offense is no secret, everyone knows what it is about and what it brings to the table. It starts with the run game, and the stretch run in particular. This play was analyzed with a bit more depth in Week 3, but as a quick refresher, the goal is to get the defensive front on the move and create a crease for the back to run through. This is accomplished by stretching the front side (the side of the offensive line that the back is running toward) and cutting the back side (the side of the line that the back is running away from).
Now, the "cut" can take a number of different forms, and it changes by team, play call and defensive front alignment, but it could be an actual cut block at the defender's knees, a reach block (where a lineman tries to just get in the way of a defender so he can't pursue the play), a scoop block (where the the lineman actually cuts across the defender's face and repositions himself so he is facing away from the play and creating a seal) or any number of other techniques that help create that crease for the back.