Growing up as a fan of the NFL, I developed a love for the game the same way as millions of others did, through the eyes of NFL Films. In a way that only they could perfect, they showed you a different way to look at the game of football. Through their lens, we all saw a raw beauty of a game that is much, much more than one group of 300-pound men looking to pound another into the ground. And as I got older, I began to learn that it didn't end there. Unlike any other sport, every play in a football game is affected by an innumerable amount of factors that affect all 22 players on the field at one given time, and any of those factors can lead to a first down, a turnover or a game-winning touchdown. With a wide variety of route concepts, defensive fronts, blitz packages, protections and coverages, football is an incredible game of chess played between two teams with 22 moveable pieces on every single play. In this space each week, as well as every week on Eagles Game Plan, I hope to give you a closer look at the game we love from an angle that may be a bit wider than you're used to, the All-22, to pick up some of the little things you may have missed each game.
First, let's touch on what was undoubtedly the biggest point of conversation throughout the offseason and Training Camp: the quarterback position. Between Michael Vick, Nick Foles and Matt Barkley, anticipation was high entering the preseason as to who would stand out and ultimately take the starting job. Vick would eventually come out on top, but let's go back and take a look at one of the plays that may have helped him earn the starting nod, his 47-yard touchdown pass to wide receiver DeSean Jackson against the New England Patriots ...
Since 2010, the connection between Vick and Jackson has been one of the most explosive in football, and for good reason. This play was just another in a long line of examples as to why, as it was a case of great execution by both players, as well as the running back, offensive line and coaching staff.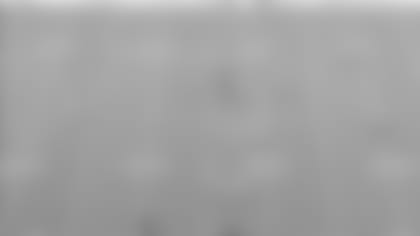 As you can see above, the Eagles come out in a 2x2 set with receivers Riley Cooper and Jason Avant lined to the left. Jackson and tight end Brent Celek lined up to the right of the formation. The Patriots, who have their nickel package on the field, show a pre-snap look of two high safeties (which could mean they are playing any one of a multitude of coverages, including Quarters, Cover 2, two-man, etc.), but they are actually going to play "man free" coverage, which is one single-high safety (Steve Gregory) and man coverage underneath, with the other safety (Adrian Wilson) coming down to defend Celek. Gregory is already at a disadvantage before the snap, as he is aligned on the opposite hash from Jackson, who is the biggest vertical threat on the field. This pre-snap alignment means Gregory will have more distance to cover to be in position to cover any deep route run by Jackson.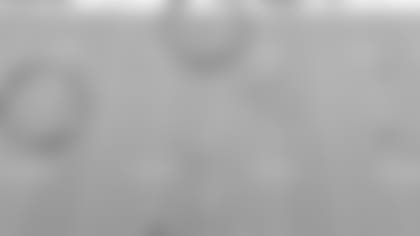 Unfortunately for Gregory, that's exactly what happens post-snap. While the safety is still making his way to the middle of the field, Jackson does a great job attacking the opposing cornerback Aqib Talib's technique and forcing him to flip his hips. Once Talib is turned facing the sideline, Jackson crosses his face and the race is on down the field.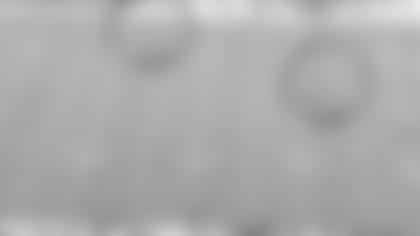 When Vick makes the decision to go to Jackson, you'll see that DeSean is not yet open. But Vick has the confidence in his receiver to go and make a play against man coverage. With Gregory so far out of the play, there is no threat of safety help to take this ball away from the middle of the field.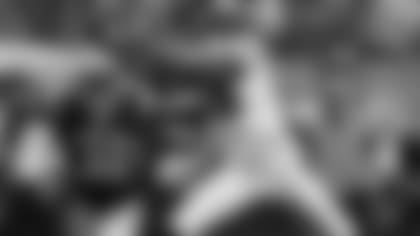 Vick places a perfect ball down the field to Jackson, who never had to break stride and made an outstanding catch away from his body.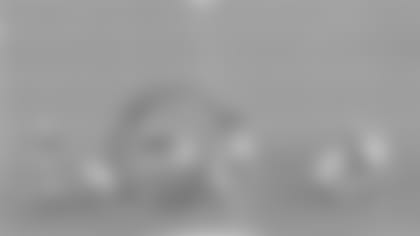 Before we move on, I also want you to note the great job by the protection, including running back Chris Polk, that was able to give Vick a clean pocket. You have to love the calmness Vick has on the play as he steps up, reads the defense and lets go of the football. This play couldn't have been scripted better.
A Look At This Week's Opponent: The Redskins
With the selection of Robert Griffin III last year, the Washington Redskins' offense morphed into one of the most dynamic offensive teams in football. It was not just because of Griffin III's electric athleticism, but also because of scheme and execution between the lines. Washington challenges opposing teams at every level of the defense. Using a variety of formations, the offense still runs many of the same zone-stretch run schemes that led Shanahan's Denver Broncos teams to Super Bowl victories, but with the addition of read-option principles and a mobile quarterback who can attack every area of the field with his arm, dimensions have been added that make them a dangerous and complex offense to defend, even with an injured RGIII.
Eagles Game Plan analyst Greg Cosell broke down exactly what makes the read option so difficult to defend for the front seven on defense. The Redskins further complicate things for defensive secondaries on the back end with the use of a route combination that they were incredibly successful with in 2012, the post-dig ...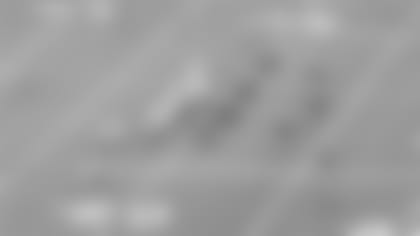 The Redskins come out in 12 personnel (one running back, two tight ends) and line up in a formation on first-and-10 that initially looks like it could be a run, with both tight ends lined up on the right side of the line. The St. Louis Rams respond with an eight-man box, expecting a running play from the top rushing team in football.
As you can see above, the Redskins will be running a post-dig combination that has wide receiver Josh Morgan streaking for the post (which at the snap would look like he is going to block the safety on a run play). On the backside, wide receiver Aldrick Robinson will be running a dig route. This takes us to the snap ...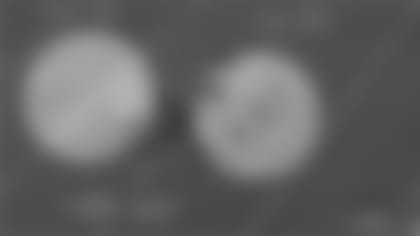 The run action, not only by the quarterback and running back but also by the offensive line and tight ends, causes the entire defensive front seven to draw their attention to the playside, thinking this will be one of their base runs (zone stretch).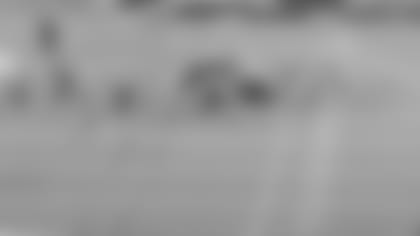 By looking at the end zone angle, you can see what this creates for Griffin III, a wide open passing lane for him to play pitch and catch with one of his two receiving options on the play. His target will depend on where the safety, in this case Craig Dahl, decides to defer his attention towards.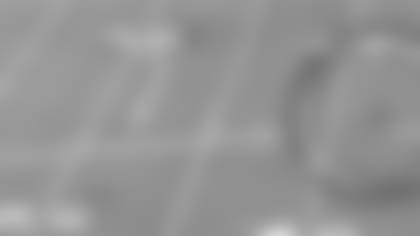 As you can see above, Dahl has two choices. He can stay deep and make sure the vertical route is accounted for (which is his primary job as a single-high safety), or he can crash down to attack the dig route. It's Griffin III's job to determine which way Dahl isn't going, and get the ball to that receiver. In this case, Griffin III sees that the safety isn't close enough to be a threat to the dig, and with all of the remaining underneath coverage being manipulated by the play-action fake he is able to hit Robinson for a 28-yard gain.
By the way, in case you were wondering what happens if the safety commits to that dig route (or run action) too early? Well, the Dallas Cowboys found out last year, when they were victims of the same route combination.
Both of these offenses that take the field on Monday night have explosive qualities. Both have mobile quarterbacks who can beat you with their arms and their legs. Both schemes are predicated on strong rushing attacks. Last, but not least, both offenses are designed to create favorable matchups in space to generate yardage and ultimately points on the scoreboard. For a greater preview of what you'll see on Monday Night Football, be sure to check out Eagles Game Plan this weekend, and next week I'll be back to give you a closer look at the Week 2 matchup against the San Diego Chargers.
For more insight and analysis with the All-22 including an exclusive interview each week with head coach Chip Kelly watch Eagles Game Plan with Brian Baldinger, Mike Quick and Ike Reese on Saturdays at 12:05 AM and Sundays at 11:35 AM on 6abc.