The Detroit Lions, sitting at 7-5 on top of the NFC North, come to town on Sunday and bring a host of difficult challenges on both sides of the football.
Defensively, it all starts up front on a defensive line that features three former Top-5 picks. Ndamukong Suh and Nick Fairley are one of the most physically imposing defensive tackle tandems in the league. On the outside at defensive end, Ezekiel Ansah and Willie Young provide length, athleticism and the ability to set the edge against the run game. Ansah, the team's first-round draft choice this past April, leads the team with seven sacks and has really come along as the season has progressed. Fellow rookie Devin Taylor rotates in as well, and there isn't much of a drop off, especially against the pass. Like Ansah (6-foot-6, 270 pounds), Taylor (6-foot-8, 267 pounds) is a player with great length, power and burst.
This unit is the third-ranked rush defense in the NFL. Much like the Eagles over the last couple of months, that stat is because of good team defense. To show you just what I mean, let's take a look at the tape.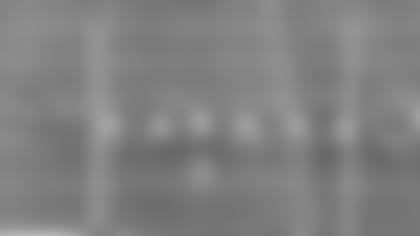 It's first-and-10 on Thanksgiving against the Green Bay Packers. The Lions are in a nickel defensive set, with just two linebackers on the field and four down linemen. The first player to focus on is starting left defensive end Willie Young, lined up in the infamous Wide 9 technique.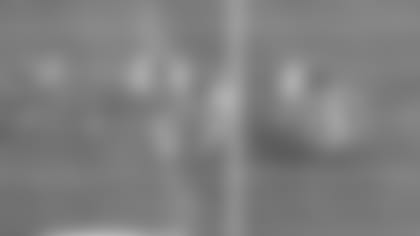 At the snap of the ball, Young does a great job getting upfield against Green Bay tight end Andrew Quarless to set the edge. We've talked a lot this year about the job Connor Barwin, Trent Cole and others on the Eagles defense have done in this facet of the game, and it's no different here. Young sets the edge, funneling running back Eddie Lacy inside. Young has strong hands, and is able to shed Quarless to make the play. But before we get to that ...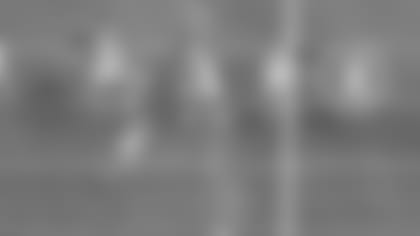 I want you to look inside at defensive tackle Ndamukong Suh (blue triangle), who is playing with great technique as he two-gaps the Packers' right guard. Suh is as strong as any defensive tackle in the league, and is able to play both gaps on this play. Look at Suh in this shot. He's got his arms locked in on the guard, and his eyes are right on Lacy. He can read the back, and play whichever gap he decides to run towards. So on the same play, we've got Young setting the edge, Suh two-gapping the guard and ...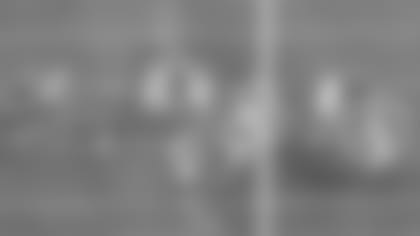 Suh's linemate Nick Fairley is eating up two blocks on this play in the center and the right guard. His ability to hold up both of those players keeps their leading tackler, middle linebacker Stephen Tulloch, free to scrape over the top, flow to the football and make the play. Young, Suh and Fairley are doing a great job on this play, but does it end there? The answer is no ...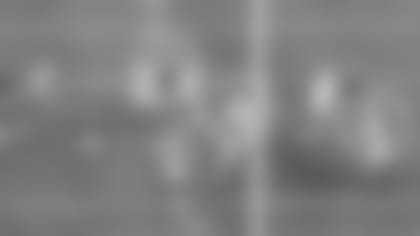 On the back side you've got a blitzing safety, Louis Delmas, playing with a lot of urgency and sprinting to the football. He's the "clean up" guy on this play, as his ability to chase down the line of scrimmage shrinks the gap on the back side as he chases and is in on the play. This shot stood out to me as a prime example of why this team is one of the toughest to run against in the NFL. When you can set the edge, two gap, keep your linebackers clean and run to the football, good things happen for you on defense.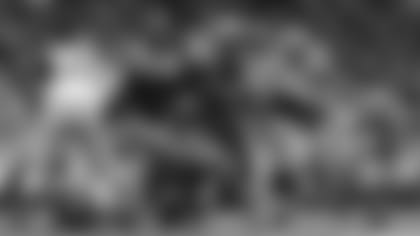 The Lions' stout front four isn't a group that head coach Jim Schwartz tells to just "line up and go play." They do a lot schematically that opposing offensive lines have to prepare for each week in terms of different alignments and a multitude of stunts and twists. Here's an example of that in action.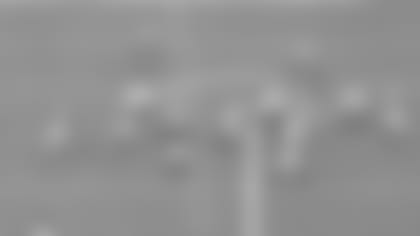 On this play, you'll get Young and Suh slanting inside, with backup defensive tackle C.J. Mosley looping around behind them to get to the quarterback. This stunt works to perfection, and it all starts with Suh inside.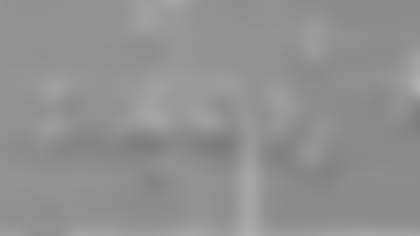 At the snap of the ball, look at Suh bear-hugging the Cleveland right guard. A penalty? Maybe. But a savvy veteran move that gets the job done and makes this play happen. Why is it key? Take a look.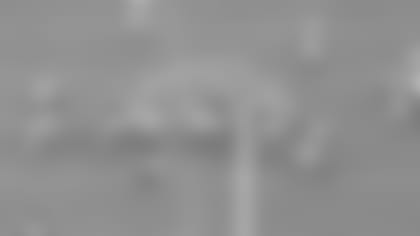 By keeping the right guard locked in, Suh prevents there from being any kind of "pass off" on Cleveland's offensive line. The guard can't pick up Willie Young. This creates a two-on-one opportunity for Detroit.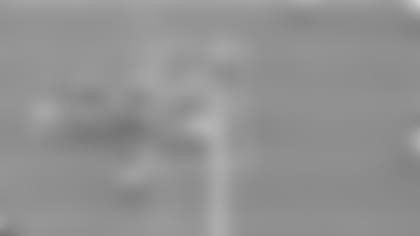 Their target on this play is right tackle Mitchell Schwartz, who is now in a bind. He can block Young, or he can block Mosley, but he can't block both without a penalty being called.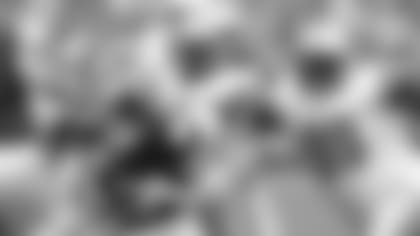 Schwartz peels off Young and chooses to block Mosley, and Young comes free for the sack of quarterback Brandon Weeden. A great play design and great execution by Suh, whose impact on that play won't be found on any stat sheet.
One of the other wrinkles you'll see is something Green Bay saw last week, and that's Suh on the outside at defensive end with rookie first-round pick Ziggy Ansah sliding inside to defensive tackle. Obviously there's some mismatches that can happen on plays like this. With the different stunts that can be run out of this front, you're going to get some linemen left on an island at times. That's exactly what happens on this play.
The Lions come out with Suh at right defensive end. Fairley, Ansah and Young line up from left to right beside him. Detroit is in man coverage on this play, and linebacker Stephen Tulloch is matched up on running back Eddie Lacy one on one.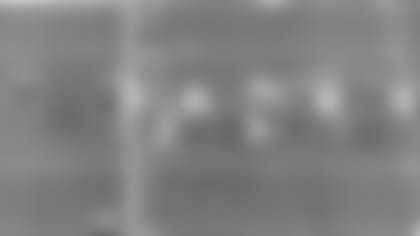 Remember the last stunt, that featured an interior linemen looping around to get pressure on the quarterback? Well with Ansah's athleticism inside, the potential is there for the Lions to run plenty of different types of games up front with this look. For that reason, you'll get interior linemen to pay extra attention to an athletic defensive end when he is lined up as a 1- or 3-technique. That's exactly what Green Bay does here, as their center will immediately turn to help keep Ansah contained.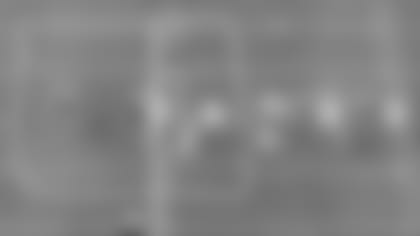 What that means is that you have Suh and Fairley matched up one-on-one with Green Bay's left tackle and left guard, respectively. It's a three-on-three matchup when you factor in Tulloch and Lacy.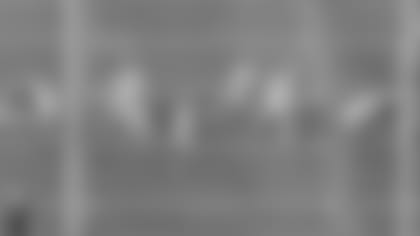 Tulloch is a smart player. He's not the biggest or the fastest middle linebacker you'll find in the NFL and can be attacked at times in coverage, but he is tough as they come, and he's smart. Lacy stays in to help block, and Tulloch "green dogs" this play. In layman's terms, he sees that his man (Lacy) isn't running a route and will stay in to protect. That is Tulloch's "green light" to go after the quarterback. Tulloch flashes like he is going go through the B-gap (the guard's outside shoulder), and Lacy moves to protect that gap.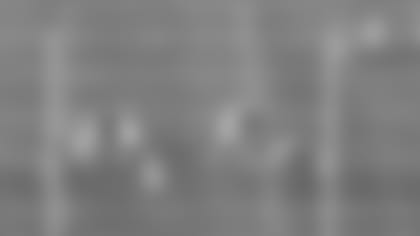 Lacy shows up in the B-gap and sees nothing but green space. That's because Tulloch flashed color to one gap to draw his blocker away, then flashed inside to the A-gap to rush quarterback Matt Flynn. Tulloch picks up the sack and an 8-yard loss on third down.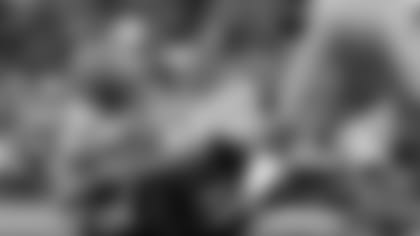 So we've seen a lot from the Detroit front seven, and will continue to see more this weekend on Eagles Game Plan as well as on the Kickoff Show here on PhiladelphiaEagles.com. But let's shift our focus to the back end of this Detroit defense in the secondary. Cornerback Chris Houston has played a lot for them this season, but is coming off an injury after missing last Thursday's game. On the outside in his stead was veteran Rashean Mathis, who also plays in the slot, and rookie second-round pick Darius Slay. Slay has all the physical tools you want in a cornerback, and will be a good player for a long time in Detroit once he gets the mental part of the game down. Inside, you'll see Mathis (depending on the health of Houston on the outside), and second-year corner Bill Bentley. The Lions, like the Eagles, play very little dime defense, with six defensive backs. They play mostly in their base package (four defensive backs and three linebackers) or nickel (five defensive backs and two linebackers).
For this piece, however, I want to focus on the safeties. Louis Delmas has proven to be a playmaker at this level, when healthy, and is a player who can play the run and in the middle of the field in zone coverage. Glover Quin is a player who the Lions signed this spring in free agency from Houston. He's versatile, physical and has a nose for the football. What both players have in common is that they are very good at reading an opposing quarterback's eyes. Here's a couple of examples of that in action.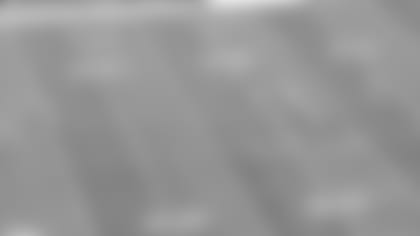 It's first-and-10 against the Chicago Bears, and the Lions come out in man-free coverage with one free safety playing in the middle of the field and man coverage underneath. This is one of the most common coverages the Lions (and many other teams around the NFL) play.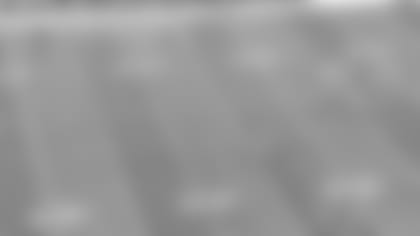 As the play develops, quarterback Jay Cutler drops back to throw. Quin, the deep safety, read his eyes before he started his motion and broke to that side of the field to help defend the vertical route from Brandon Marshall on the outside.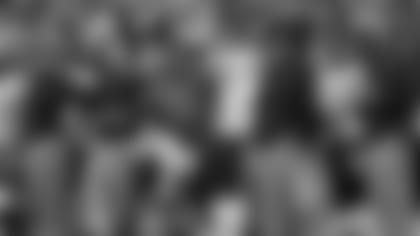 Quin makes a perfect play on the ball, attacks it at the highest point and comes down with the interception, returning it deep into Chicago territory. This was a great play by the veteran safety. Let's take a look at his backfield mate, Delmas.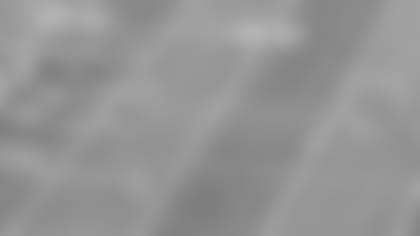 This time it's third-and-3, and the Lions again are in man coverage, this time in 1-hole. You've got one high safety (Delmas), and a linebacker playing in the "hole" underneath.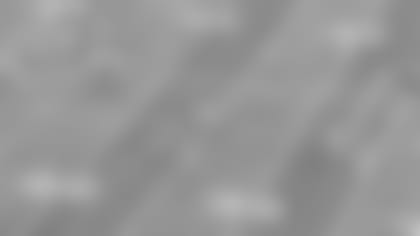 Just like the last shot, Delmas reads the quarterback's eyes abd does the same thing on this play as he drives down on Alshon Jeffery's in-breaking route.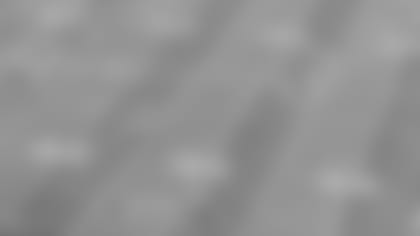 Delmas meets Jeffery at the catch point and steals the ball away, coming up with the interception. These safeties both are instinctual players who read off of what they see. Sometimes, this can come back to bite them (if they guess wrong), but they have faith in their defensive front to create pressure, which allows them to take more chances on the back end to come up with interceptions.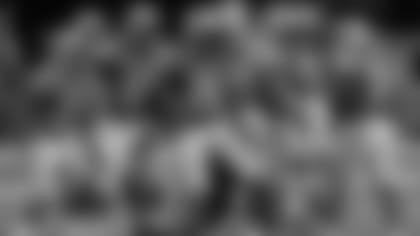 The Lions defense boasts the NFL's leader in interceptions, but he isn't a defensive back. He is linebacker DeAndre Levy, one of the most active players at his position in the National Football League. Levy is a physical, aggressive run defender, but is also a very fluid, athletic weakside linebacker who can run down the field and make plays on the football. His six interceptions currently leads the NFL, and he has scored three touchdowns this season. Let's take a look at one of those interceptions on a play that should look familiar by now ... It's third-and-4, and the Browns are going to run a wheel route with their running back out of the backfield, look familiar?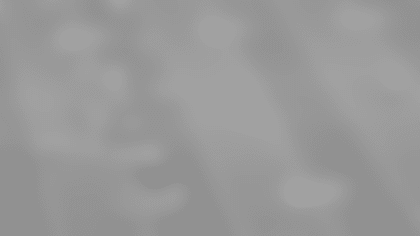 Levy will be responsible for the running back in man coverage, something that for some linebackers could be a mismatch. But look at Levy's athleticism put on display, as he flips his hips and runs down the field with the back. Brandon Weeden decides that he still will test the linebacker's ability to play the football in the air.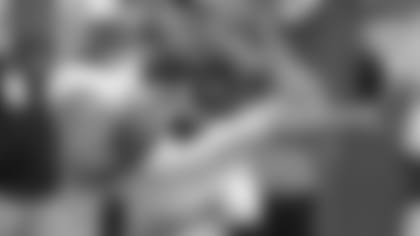 That was a bad idea, as the linebacker played the ball beautifully and comes down with the interception. Levy is an experienced, athletic playmaker on the Lions defense, and is a player the Eagles will have to account for on Sunday afternoon.
TWENTY-EIGHT PICTURES IN AND THAT'S JUST THE DEFENSE??
Let's change gears and look at the offensive side of the ball. Up front, the Lions feature two rookies on the right side of the line in Larry Warford and LaAdrian Waddle, two maulers with great size and surprising mobility. At left tackle, you have second-year player Riley Reiff, a former first-round pick. Veterans Rob Sims and Dominic Raiola make up the rest of an offensive line that, for the most part, has kept quarterback Matthew Stafford clean and opened up holes for a running game that was nearly non-existent in 2012. The addition of running back Reggie Bush has helped, but the newfound success on the ground has really helped to open up things down the field for this guy Calvin Johnson (maybe you've heard of him). Let's take a look at one of their base run plays, the split zone run.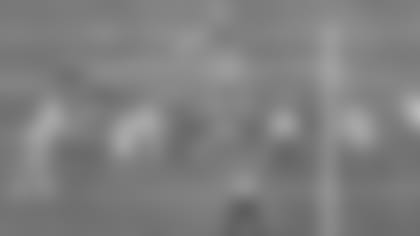 This is a basic inside zone look, with the one thing you're seeing differently is the tight end coming back to block the backside, a "wham" block, on the defensive end (in this case a linebacker). The act of the tight end coming back across the formation to block this unblocked defender on the backside is what makes it a "split zone" play. This is one of the Lions' staples in the run game.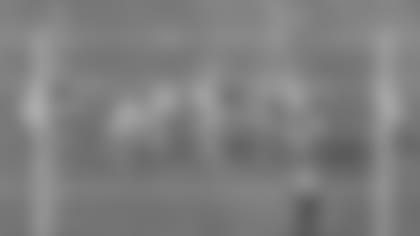 Reggie Bush has a number of holes he can hit, but chooses the backside B-gap and goes for a 23-yard gain. There is a lot more to the inside zone run game than this, but the main point of emphasis here is the inside zone run-action with the tight end "wham" block, coming to the backside to take care of the unblocked defender.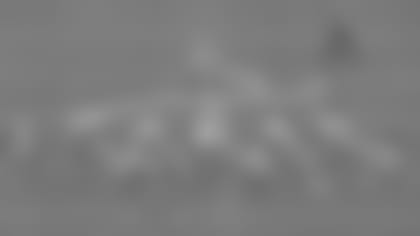 Here's the same look from a different game, this time going to the left. Tight end Brandon Pettigrew will come back to the right and block the unblocked backside linebacker (No. 93).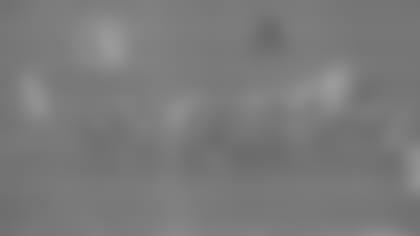 This time, however, it's a play-action fake. One of the Lions' key shot plays down the field comes off of run-action.
This is a three-level of stretch of the defense that is very much akin to the play we've seen the Eagles run countless times this year, including against Arizona this past week. You've got a deep post, an intermediate route breaking towards the sideline and a checkdown in the flat. This is a simple read for Matthew Stafford. If the post to Calvin Johnson is there (let's face it, even when he is double covered it's still a viable option), then that's his target. If it's not, the second option is in the circle, the intermediate route to the slot receiver Nate Burleson. Pettigrew, who initially came across the formation looking like he was blocking the backside defensive end, is in the flat to that side and is Stafford's check down option.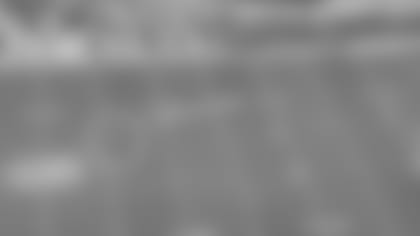 As we progress through the play, we see the safety that Stafford is reading. Will he crash down on Burleson, or drop back to help with Megatron?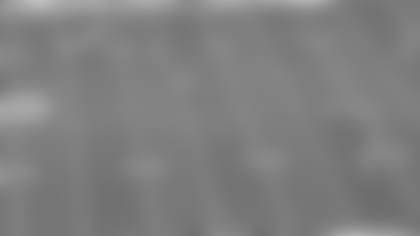 The safety crashes down, turning this into a 79-yard touchdown catch for Calvin Johnson.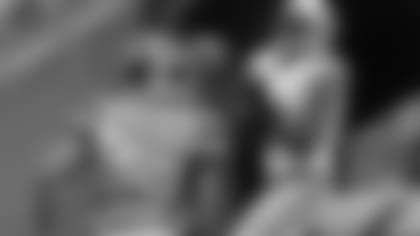 One of the things that goes relatively unnoticed is the matchup game played between offenses and defenses in terms of personnel groupings. This topic is the central theme of our Pre-Snap Read segment this week. This all stems from the problems that are created when an offense has tight ends and running backs who are multiple, in that they can line up anywhere in the formation in a number of different roles and be effective.
The example presented in the segment was last year's New England Patriots. Think of the weapons they had on offense. New England had Shane Vereen and Danny Woodhead at running back. There was Rob Gronkowski along with Aaron Hernandez at tight end. From a pure skillset standpoint, they present matchup problems for the defense. But from a schematic standpoint, the way you draw it up on a whiteboard, there's an entirely different (yet still connected) issue defensively.
When an offense has those types of weapons and comes out in 12 personnel (one running back, two tight ends), 21 personnel (two backs, one tight end) or even 22 personnel (two running backs, two tight ends), they can be incredibly versatile and keep the defense on their toes because there has to be a way to defend that. In the old-school NFL, if a team came out in 12 or 21 personnel, it was typically a run play. There would be a run formation with a tailback and two tight ends or a tight end with a fullback, and it would be a run. Today, you may still get that. In cases such as New England, New Orleans and now as I'm going to show you with Detroit, that may not be the case. Why is this important? Because if you see a team come out with two tight ends and you expect a run play and send out your base defensive personnel with three or four linebackers, the offense could actually be spreading you out, meaning you have someone like Reggie Bush, Darren Sproles, Danny Woodhead or Shane Vereen on a linebacker, a mismatch for the defense. If you then respond to that by sending extra defensive backs on the field (in nickel or dime sets), now the offense can bring you in tight and run at you with smaller bodies on the field. It's one of the chess matches that makes this game great.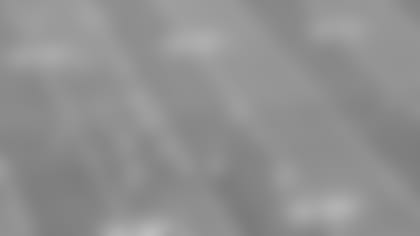 It's third-and-10 against Cincinnati, and the Lions come out in 12 personnel with one running back (Bush, circled) and two tight ends. But look at the formation they're in. They're in an empty set. All five of their eligible receivers are out on pass routes. Bush is lined up wide outside the numbers. The tight ends, Pettigrew and rookie Joseph Fauria (a matchup in the passing game at 6-foot-7, 255 pounds), are lined up on the line of scrimmage and Calvin Johnson is on the opposite side of the formation in the slot. If you're a defense, how do you even begin to defend this?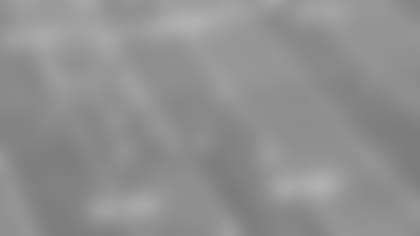 Because of the down and distance, the Bengals assumed this would be a pass play. They were right, but NOW is when the physical traits of these moveable chess pieces come into place and it becomes more than just X's and O's. Because now you have Calvin Johnson lined up in the slot one-on-one against cornerback Dre Kirkpatrick with his safety help on the opposite hash because that is where the strength of the offensive formation is (three viable receiving threats, Bush, Fauria and Pettigrew) to that side.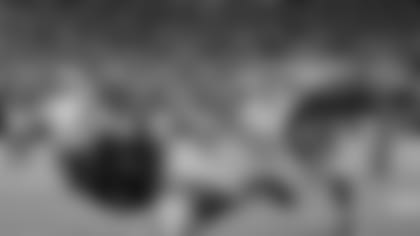 So what happens? Johnson runs a vertical route, and catches a 27-yard touchdown pass from Matthew Stafford on third down. These are the types of plays you can expect from a very multiple Lions offensive attack.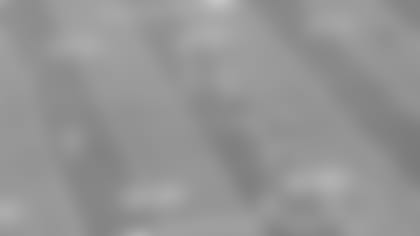 This is another play from that Pre-Snap Read segment, and it came against Green Bay on Thanksgiving. This time it's 11 personnel, one back (Bush) and one tight end (Pettigrew). Bush, again, is lined up out wide. The Packers are in dime personnel, with six defensive backs and one linebacker. That one linebacker is A.J. Hawk, who they have assigned to cover Bush one-on-one. This is a matchup that Detroit wants and Bush capitalizes, beating Hawk on a stutter-and-go for a 32-yard catch over the shoulder.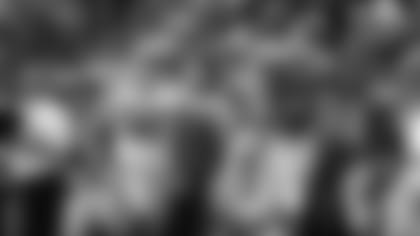 The Lions use of matchups will be an integral part of their game plan, as it is every week. The Eagles did very similar things this past week against Arizona, where they were able to create situations where Zach Ertz was manned up on Daryl Washington out wide, a matchup they were able to win with consistently. How both offenses use these matchups, and how both defenses defend it, will go a long way towards the outcome of this game.
Fran Duffy is the producer of the Eagles Game Plan show which can be seen on 6abc Sundays at 11:30 AM. Prior to joining the Eagles in 2011, Duffy was the Head Video Coordinator for the Temple University Football team under former head coach Al Golden. In that role, he spent thousands of hours shooting, logging, and assisting with the breakdown of the All-22 film from the team's games, practices, and opponents.