Defensively, the Falcons are undergoing a massive overhaul.
With Dan Quinn in as the head coach, the transformation has begun into a 4-3 under front with a mainly Cover 3 look behind it, much in the mold of the Seattle Seahawks' defense. I reviewed this defensive scheme very closely at this time last year when we previewed Gus Bradley and the Jacksonville Jaguars, so if you want to learn more about the specific positions and their roles, you can find that here.
While the Falcons may not have the personnel at this stage to match the twice-reigning NFC champs, they do have pieces in place to start making an impact, and it starts with their first-round pick, Vic Beasley.
Beasley was seen by many as the ideal fit for this defense for what is commonly referred to as the "Leo" or weakside defensive end position. Lined up to the opposite side of the tight end, the Leo should have an easier path to the quarterback because he will rarely have to deal with double teams.
Known for his explosiveness off the edge and his speed in the open field, Beasley's athleticism was put on display early and often this preseason. If he's able to stay free from blocks, he has the dynamic skill set to be an impact player sideline-to-sideline.
Coming out of Clemson, the tape showed that Beasley could bend the edge and turn the corner against offensive tackles. His unique flexibility and natural athleticism made him a threat to beat any lineman in the country. But did he have more to offer in his toolbox? He set out to prove that this summer.
Against D'Brickashaw Ferguson in the Falcons' second preseason game, Beasley pulled a few tricks out of his hat. First, you can see the slick spin move to beat the veteran inside and pressure the passer. Second, you see the use of a speed-to-power move to drive Ferguson back into the quarterback's lap. If Beasley can continue to develop more moves for his pass rush repertoire, he has the ability to develop quicker than analysts initially may have thought. Behind him on the depth chart is veteran O'Brien Schofield, who has had injury issues in the past, but can still rush the passer and played primarily out of the nickel during the preseason.
Another high pick along the defensive line, who lines up directly next to Beasley in 4-3 under base packages, is former second-round pick Ra'Shede Hageman. The former Minnesota Gopher has great size, natural power and freakish athleticism as a former tight end.
In Hageman's role as the "under tackle," he can disrupt as a B-gap player and penetrate opposing backfields. He missed some time this summer due to injury, but with a talented veteran like Jonathan Babineaux and a promising rookie in Grady Jarrett, the Falcons have to feel pretty good about this position moving forward.
Inside at nose tackle, Atlanta has Paul Soliai. A large human being who is nearly immovable at the point of attack. Soliai excels at taking on blocks in the run game, maintaining the line of scrimmage and keeping his linebackers free when he needs to.
Here against New York, you see Soliai handle a double team with ease against the Jets, then fall off and make a play on the ball, stopping the running back for a short gain. The Falcons played a lot of nickel this summer, and Soliai always came off the field in those situations, but his athleticism for that size shouldn't be forgotten either.
I didn't highlight him on this play (that's the strongside end, Tyson Jackson), but you can see Soliai (No. 96) put his athleticism on display as Jackson brings Marcus Mariota down for the sack. Jackson, a former top-five pick in Kansas City, has found a home in this scheme and fits right in with what he'll be asked to do as a strongside player. He'll take on double teams, defend the run and get after the passer whenever possible, which he does on this play. Former second-round pick Adrian Clayborn is listed as his backup, and while Clayborn only played on nickel downs, he has also flashed the ability to get after the quarterback. He is just another example of why this defensive front is nothing to sleep on. They rotate guys in and out without hesitation, and have the ability to come at offenses in waves.
At linebacker, the Falcons again have a pretty solid group. They signed Brooks Reed away from Houston to play as the SAM linebacker, but with him on the sidelines due to injury, wily veteran Kroy Biermann will get the start.
Biermann has long been a favorite of mine, and while he isn't the same player he was the last time these two teams met in 2012, he's still got the ability to play the run, rush the passer and drop in coverage. When he's not lined up as the SAM, he'll get some reps as the Leo behind Beasley, and can often be seen as a nickel edge rusher in subpackages.
Inside, the team has Paul Worrilow at MIKE and veteran Justin Durant at the WILL. This was my first chance to really study Worrilow, and while he doesn't look the part, the guy consistently puts himself in position to make plays. He's instinctive. He's a really reliable tackler, and he's a better athlete than people give him credit for.
Worrilow rarely ever false steps in the run game. His instincts in coverage showed up every week this preseason, as he consistently made plays against tight ends and running backs in space. He may not get a ton of headlines, but Worrilow deserves some recognition for the kind of player he has developed into.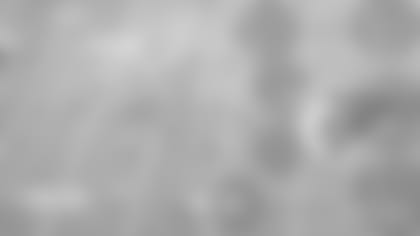 This is a shot of the Falcons in their base Cover 3 look. At its core, Cover 3 is a three-high, four-under coverage that is run by pretty much every team across football. There are different versions (Buzz, Sky, Cloud, etc.), but just know that you'll always have those three deep players and four underneath in some way, shape or form.
This is the coverage the Falcons were in when they recorded the first interception of Mariota's career this preseason, as Durant made a great read on the play as an underneath defender, breaking on the screen pass for the pick.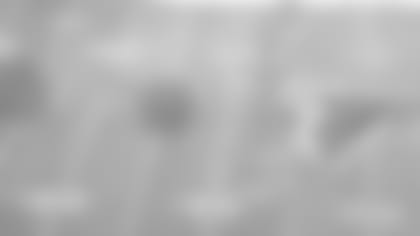 The other coverage you'll see from Atlanta is one you've heard a lot about if you follow the Seahawks. Cover 1 Robber is a man coverage concept that features a single-high safety and a low-hole defender, but that low defender comes in the form of a safety who rotates down from his position in the deep half of the field (think Kam Chancellor on some of those highlights from the Super Bowl in their win over Peyton Manning and the Denver Broncos). The Falcons played a good amount of Robber coverage this preseason, and if you have a physical, instinctive presence underneath with a rangy, sideline-to-sideline player over top, you can make it work.
On this play, you see the free safety come over and make the play for the interception from his spot in the middle of the field. That's the backup, rookie Robenson Therezie. Ahead of him is converted cornerback Ricardo Allen, one of the feel-good stories of Training Camp after making the transition to his new position this summer. With the rangy Allen on the back end, the team is hoping that former second-round pick William Moore can take on the Kam Chancellor role as the strong safety. Moore has missed a good amount of time due to injury this summer, but should fit well in that position. In the meantime, the team will rely on Kemal Ishmael to pick up the slack.
Overall, when you look at this team defensively, it is a unit that plays with a ton of energy and has plenty of depth. This is a group that will look to out-execute its opponent each week, and as they develop and continue to turn the roster over, I think they're on the right track to do just that in the coming years.
Fran Duffy is the producer of "Eagles Game Plan" which can be seen on Saturdays during the season. Be sure to also check out the "Eagle Eye In The Sky" podcast on the Philadelphia Eagles podcast channel on iTunes. Prior to joining the Eagles in 2011, Duffy was the head video coordinator for the Temple University Football team under former head coach Al Golden. In that role, he spent thousands of hours shooting, logging and assisting with the breakdown of the All-22 film from the team's games, practices and opponents.<