Seated at the bar of his newest restaurant, Rae, which is housed in the Cira Centre - the 29-story architectural jewel in Philadelphia's University City neighborhood - Daniel Stern takes a moment to dream.
This is rare for the highly acclaimed chef who opened two award-winning restaurants in a span of a little over a year. Rae was named "The City's Best New Restaurant" in April 2007 by Philadelphia Magazine. Located in the Queen Village section of the city, Gayle was named "one of the nation's Top 10 Hottest New Restaurants" by Bon Appétit in June 2006.
Stern's workdays begin as early as 6 AM and on some nights don't end until 2 in the morning. But he steals a second to ponder the following scenario - the clock has struck zero and the scoreboard shows that the Eagles have at last won their first Super Bowl title. The confetti clouds the air, the city of Philadelphia erupts in a joyous flood of revelers who have waited years to celebrate.
It's time for a feast. What does a life-long Eagles fan from Cherry Hill cook up to mark the occasion?
"Honestly, I'm guessing champagne and pizza," said Stern. "I can't think of a better combination. You get a little mix of everything."
As the Eagles prepare for the upcoming season, the fans starve for that moment of championship glory. At least Stern gets the satisfaction of filling the appetites of fans and customers alike every time they enter one of his restaurants and sample his culinary masterpieces. Stern recommends the veal stew if you go to Gayle, and the smoked rabbit nachos at Rae.
Stern's passion for cooking in the kitchen was forged at an early age. He recalls how his grandmother, for whom Rae is named, and his mother were both excellent cooks. In fact, Stern's mother opened a commercial bakery when he was in junior high and he was right there doing whatever he could to help. From the time he was in high school, Stern was working part-time jobs in restaurants.
The problem was that Stern thought his career would be separate from his cooking. He thought he was going to be a teacher. He spent a year at Teacher's College at Columbia University and ran an after-school program working with kids aged 10-13.
Teaching simply wasn't for him.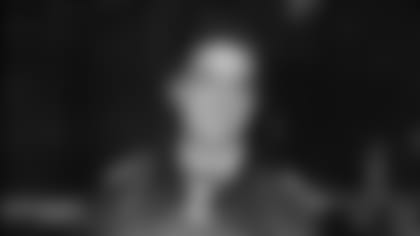 Chef Daniel Stern
Stern thought back to his days in Cherry Hill watching Eagles games on the television with his brother, Josh. Stern was a big fan of former quarterback Ron Jaworski and admired the way he and his teammates worked through adversity.
Stern's long road back to Philadelphia began as he knocked on the doors of New York City's restaurants. Stern simply wanted a job and he persevered through rejection after rejection.
Finally, he wasn't turned away. It was a job at David Burke's Park Avenue Cafe. He would get to fry potatoes and peel vegetables. The only catch? Stern had to work for free.
"I felt like I got my first shot," said Stern. "I felt like this was it. I finally got my foot in the door, whatever it was — a tryout, an opportunity. I needed to prove that I could do this. It finally let me know that I was absolutely doing the right thing. I loved it."
Stern landed his first paying gig when he fielded a call from Rocco DiSpirito, then an unknown chef who is now famous for his role in the reality show "The Restaurant." Stern climbed the ladder working in restaurants from New York to Half Moon Bay, Calif. While at Half Moon Bay, Stern received the call that opened an opportunity to come home.
The chef who made the call was none other than George Perrier, arguably Philadelphia's most well-known chef and the owner of the world-renowned Le Bec-Fin in Center City.
Under Stern's guidance, he helped the restaurant regain the prestigious Mobil Travel Guide Five-Star Award in 2002 and retain it the following year. However, Perrier had an itch to get back in the kitchen, which meant there was no room for Stern.
Things worked out just fine for Stern. He now resides in the Queen Village neighborhood with his wife, Jen, whose middle name is Gayle, the namesake of his first restaurant. On Sundays in the fall, you can find him in Section 120 at Lincoln Financial Field.
"I really think there's no fans more loyal or knowledgeable in the game," said Stern. "As hard as they are on visiting teams, I think they're harder on their own team. You expect that much from yourselves and your city."
Nearly 70,000 fill the seats at every Eagles home game. Stern doesn't have as many diners in a single night, but if you add up the numbers every night it gets close. And just like at an Eagles game, the fans will let Stern know how his performance is.
"I don't have to wear pads every day, but I take my share of shots," said Stern.
"Everybody expresses their opinion. We bring something to the city like the Eagles do. It's great to get that support. Honestly, it gives you that much more motivation when somebody has something to say that you didn't want to hear."
After being away from his home for many years, Stern wouldn't have it any other way.
"You can't question the loyalty. The fans respect the tradition," said Stern. "They want the team to win the championship. They absolutely want to see this team win the championship. It's the same thing in my business, every day you have to come in ready to play."