The Eagles have a lot of new faces and they have a new sheme and a high level of excitement for defensive coordinator Bill Davis. The building blocks are being put in place as Davis blends the players who have been on the roster with all of the additions made in the offseason.
Progress? For sure. Can we see it? That's the tough part. Without pads, and without live tackling, it's difficult for observers to understand.
But for the players who are receiving the feedback from the coaches, yeah, there are positive steps being taken.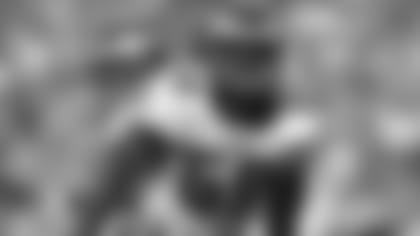 "I think we're improving every day," said Ryans. "You can tell just by the communication and by how the guys are playing faster because they don't have to think as much. They know where they're supposed to be. They understand the reads and the adjustments that we're making.
"I love this so far. I think we're going to be aggressive and physical. Our mindset is to take the football away and make big plays."
What we know of this scheme is that it's based on versatility and there is no reason to label it as a 3-4 or a 4-3 because the Eagles will play some of both and maybe mix in some other looks as well. Davis is still in the teaching phase, which really never ends for coaches. The goal is to get every player on the same page so that when the pads go on and training camp begins, the coaches can get a true evaluation of what they have competing for the 53-man roster.
So to get too analytical about the number of reps players are taking now isn't the correct approach. It doesn't matter now, anyway. What's important is that Davis sees his guys moving faster every day and reaching the right spots and feeling more confident in the calls.
"It comes down to trusting what you see," said Cole, who hopes to have more space in which to operate and reach the quarterback this season. "We've made a lot of progress. It's coming together, but we have a long way to go and a lot of work to do. You take it in pieces. Once we get the pads on and we're in a game, we're going to see how all the work we're doing now is paying off."
The coaches want to see as much as they can now in order to establish a depth chart for training camp, and they need to see how players like Vinny Curry and Cole and Fletcher Cox and Mychal Kendricks and all of the players here last year adjust to the new X's and O's. Cole is going to be asked to do different things beyond lining up with his hand in the dirt. Curry has to show he can play end if the Eagles need him in a 3-4 or line up on the edge in a 4-3. Kendricks may not have as many responsibilities against tight ends as he did last year.
The truth is that the Eagles have only introduced a portion of the scheme to the players in bits and pieces. We've only heard a smidgen from Davis about his philosophies, but we know he comes from a background that includes an undertanding of both the 4-3 and the 3-4, and that he's had teams that have been physical with a good rate of success taking the football away. Last year his tight ends in Cleveland intercepted Michael Vick three times and nearly had a fourth that would have clinched a Browns win over the Eagles in the opening game.
Davis, then, takes what his Browns linebackers did and brings that to Philadelphia. He has learned from some of the great defensive minds in the NFL -- Vic Fangio, Dom Capers, Dick LeBeau, Bill Cowher, etc. Davis brings 20-plus seasons of great ideas and innovation to the task here.
All he has to do now is make it all come together -- put all of the new faces and existing faces together to execute his scheme -- between now and September.
"It doesn't happen overnight," said Ryans. "You have to take it day by day and then see where you are. I'm pleased. I really see the guys playing faster and with more confidence. Instead of reacting, we're anticipating and playing faster."
Not until September, truthfully, will Davis and the Eagles know for sure what they have defensively. The secondary is new, with free-agent signees Cary Williams and Bradley Fletcher first in line to start at cornerback. They'll get some push from younger players, and who plays better wins the jobs, but when you look around, you don't recognize much from 2012.
The secondary is filled with new faces. Connor Barwin has been added to the linebackers. The front has a bunch of draft picks, plus free agent Isaac Sopoaga. How many new starters will there be from a year ago? Five? Six? More?
"We'll see," said Ryans. "We all need to get this down together and see who is out there when the season starts. It's exciting. Everybody has to prove himself. Everybody is hungry to prove himself. That's the way you want it to be."