On a rainy Sunday in Cleveland, the Eagles' offensive struggles continued against the Browns, accounting for just 209 net yards in the passing game, turning the football over three times, and costing the team two points on a safety in a 22-17 loss that dropped Philadelphia to 3-6-1 in this frustrating 2020.
While the defense hung in there against Cleveland's powerful running game, limiting the Browns to 3.4 yards per carry, the offense managed only one touchdown after a defensive takeaway and a last-minute touchdown to make the score close. Quarterback Carson Wentz completed 21 of 35 passes for 235 yards, two touchdowns, and two interceptions. His only real bright spot a 19-yard touchdown pass to tight end Richard Rodgers following Fletcher Cox's strip-sack of quarterback Baker Mayfield that linebacker Alex Singleton recovered.
Otherwise, Wentz was ineffective until the Eagles were down late in the fourth quarter and the Browns backed off in coverage. Against a Cleveland defense minus star end Myles Garrett, the Eagles opened with a 10-play, 71-yard drive that ended on a Miles Sanders fumble at the Cleveland 4-yard line and then had not much of anything else.
"I've got to be better," said Sanders, who carried 16 times for 66 yards. He had 11 carries for 63 yards in the first half and Cleveland's adjustments, along with an offensive line that lost tackles Lane Johnson and Jason Peters to injuries and had center Jason Kelce playing with a brace on his left elbow in the second half, stopped Sanders cold. "No excuses. I've just got to be better. I exposed myself in there and they got one, they got one out of me."
Wentz was sacked five times, three of them by end Olivier Vernon. The passing game didn't threaten the Browns much, if at all, down the field. In one five-possession stretch from very late in the second quarter through the entire third quarter, the Eagles had four three-and-out series. The only exception was the touchdown pass.
After the loss, Head Coach Doug Pederson said that he did not consider removing Wentz from the game and he said that Wentz would start next Monday night against Seattle. The idea of benching Wentz, Pederson said, is not a message he wants to send to the team.
"I think if you get to that spot whether you don't start him or you bench him, I think you're sending the wrong message to your football team that the season is over and that's a bad message," Pederson said. "We have to work through this. When times get tough, sometimes that might be the easy thing to do. This business is about work. This business is about detailing, having ownership, things that I talk about with the team. That's what we've got to do. That's players and coaches. That's not just one guy. This sport is bigger than one guy. We all have a hand in it and we all have to fix it."
There is no denying, though, that Wentz has to play better. On Sunday, Wentz made a series of errors that played a huge part in the outcome of the football game.
1. In the second quarter on a second-and-7 play from the Cleveland 46-yard line, Wentz dropped back to pass and had wide receiver Jalen Reagor open on the left side. But Wentz didn't see Reagor, and he held the football long enough to give cornerback Denzel Ward a chance to blitz him and reach the pocket as Wentz tried to swing a pass to the left side for running back Miles Sanders. Ward's pressure forced an errant throw that linebacker Sione Takitaki intercepted and returned 50 yards for a touchdown.
"I definitely didn't want to float it out there the way that happened," Wentz said. "Anytime you get hit when you're throwing, it's a bad feeling cause you know the ball is just kind of floating in the air. You're hoping it falls to the ground. I'll have to go back and watch the tape. We were trying to do something against that specific coverage and it wasn't there so I was just trying to check it down and I got hit. It's unfortunate there."
2. In the third quarter, with the Eagles trailing 10-7, Wentz dropped back to pass on a third-and-8 play from the Eagles' 4-yard line and, not seeing an open receiver, he held the ball long enough for Vernon to come from the blind side, splitting a double-team block from left tackle Jason Peters and left guard Isaac Seumalo, and deck Wentz for a safety that pushed Cleveland's lead to 12-7.
3. Late in the fourth quarter, Wentz tried to lob a throw to Alshon Jeffery inside the Cleveland 5-yard line to give Jeffery a chance to high-point a catch, but Jeffery's jump was not timed well and Browns cornerback Denzel Ward picked off the pass, ending the offensive threat. It was Wentz's 14th interception of the season. Wentz said after the game that he and Jeffery were not on the same page on that play, resulting in the giveaway. "The chemistry wasn't there on that one. It's a bummer," Wentz said.
4. Once again, the Eagles were unable to convert on third down. Against New York a week earlier, the Eagles were 0-for-9 on third down. On Sunday, the Eagles went 2-of-12, again failing to set themselves up for third-and-short yardage situations. Wentz was 2-of-6 for 41 yards on third down. He was sacked four times and he ran once for 1 yard. He completed an 11-yard pass to wide receiver Jalen Reagor on a fourth-and-6 play with the Eagles trailing 22-10 late in the fourth quarter and then converted another fourth-down play with under one minute remaining.
5. As was the case in last week's loss at New York, the wide receivers were not productive. Wentz targeted Reagor (4 catches, 52 yards on 5 targets), Travis Fulgham (1 reception, 8 yards on 7 targets), Greg Ward (3 receptions, 9 yards on 4 targets), and Alshon Jeffery (1 target, 0 receptions) 17 times with 8 completions for 69 yards.
With all of that, the Eagles were within 12-10 in the fourth quarter when the defense broke down against the running game that doesn't relent. After Browns quarterback Baker Mayfield completed a pass for 18 yards, running back Nick Chubb gained 54 yards on a punishing run to put the Browns at the Philadelphia 7-yard line. Mayfield ran for 2 yards and then Kareem Hunt ran right, breaking a tackle, leaping over Jalen Mills, and reaching the ball into the end zone for a touchdown. Cody Parkey's PAT gave the Browns a 19-10 advantage with 9:13 remaining in the game. The Browns added a Parkey field goal later to cap a 43-yard drive with 3:49 to go to give the Browns a 22-10 advantage.
"I'm frustrated. I think everyone in this locker room is frustrated. You don't go out there and play 60 minutes to lose," Wentz said. "You want to fight, scratch, claw, and do anything you can to win these ballgames. That's obviously not happening these last couple of weeks. As far as confidence and all that for me, it is what it is. I'm the same player. I'm going to go cut it loose. I'm going to be the same guy, give it my all every single game, every single play. Hopefully, I'll look up and see that we're winning these games but right now we're not and we'll look hard at ourselves in the mirror."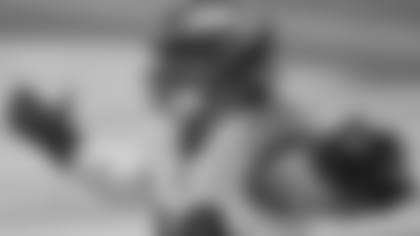 Postgame Show: Browns rain on Eagles' parade
Alex Singleton had 11 tackles, a sack, and a fumble recovery, but it wasn't enough as the Eagles fell 22-17 to the Cleveland Browns on Sunday. Amy Campbell, Fran Duffy, Eagles legend Ike Reese, and Eagles Insider Dave Spadaro recap the game.