We live in a diet-crazed world. We ask ourselves: Meat, no meat? Carbs, no carbs? What's good for my heart? How can I lose weight? What foods should I avoid?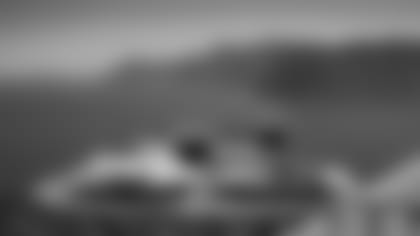 Almost every day we learn about the latest and greatest diet. And more often than not that means we have to give up another food or food group that we love or rely on.
Well, according to a recent study published in the New England Journal of Medicine, we can and should be following the Mediterranean diet. The study was a major clinical trial of more than 7,000 participants comparing the Mediterranean diet to a low-fat diet.
The preliminary findings were so strong that the trial ended early. The Mediterranean diet reduced the incidence of major cardiovascular events, such as heart attack and stroke, by nearly 30 percent.
So what is a Mediterranean diet? You've heard that the Mediterranean diet is one that is high in healthy fats, whole grains, fruits and vegetables as well as fish.
But in practical terms, what does that mean? Questions remain: What can I eat? How often? And how much?
I spoke with Marco and asked her to break down the Mediterranean diet in a practical way; I wanted to understand how the average person could realistically follow this diet on a day-to-day basis.
The Mediterranean Diet Plan
Olive Oil (2 to 3 tablespoons/day)
Replace other oils with olive oil.
Be careful with salad dressings. Salad dressing is the number one source of daily fat for women. Use high-quality vinegar so you can make your own dressing with a 1 to 1 mix of olive oil to vinegar as opposed to the traditional 3 to 1 mix.
Be careful when using olive oil as a dip for bread. At 120 calories per tablespoon, the calories can add up quickly. So go the Mediterranean diet route by mixing the olive oil with high-quality vinegar to dip your bread.
Vegetables (5 servings/day)
For the vegetable skeptic, or even for the vegetable lover, Marco recommends roasting your vegetables. All you need is a spray bottle filled with olive oil. Spray the raw vegetables with a light coating and roast at 400 degrees for about 30 to 40 minutes, depending on the vegetable. This method is especially great because it combines two of the components of the Mediterranean diet: vegetables and olive oil.
Common legumes include chickpeas, lentils, kidney beans and white beans.
Marco recommends soup as a great carrier for legumes, as well as vegetables. Before adding the vegetables to the soup, she suggests sautéing them in olive oil – avoid using butter or margarine.
Chili is another way to get both your vegetable and legume servings. Basic formula is simple: light on the meat, heavy on the vegetables and beans.
Marco stresses the importance of wild fish rather than farm raised. Wild fish have the necessary omega-3 fatty acids that farm-raised animals are lacking.
While wild salmon is a great source of omega-3 fatty acids, Marco warns that it can be expensive. A great alternative is a can or pouch of salmon, especially for throwing on top of a salad (yes, vegetables again).
Nuts have a cardiovascular benefit.
Be careful because even though nuts are a source of healthy fats, they should be eaten in moderation; it's easy to grab a handful or two and double or even triple the daily recommended amount of nuts. For this reason, nuts are best as a garnish or an accompaniment.
Brown rice, whole grain breads and cereals are all sources of whole grains. Marco recommends trying a quinoa cereal, which has the added benefit of being gluten free, or steel-cut oats, topped with nuts for breakfast.
Marco recommends two to three pieces of fruit a day.
It's important to be careful, particularly with dried fruit, because of the sugar and calorie content. Approximately 2 tablespoons of dried fruit is equal to one piece of fruit. Like nuts, Marco says to eat dried fruit primarily as a garnish.
Low-fat dairy is a good source of calcium. She recommends plain Greek yogurt.
If you can't part with red meat all together, Marco recommends grass-fed animals that are low in fat and high in omega-3 fatty acids. These include venison, bison, chicken, buffalo and ostrich.
Other Helpful Mediterranean Diet Tips
Get a spray bottle for your olive oil and replace your store-bought cooking spray.
Avoid keeping food out on the counter where you can see it. One exception to this rule is keeping a bowl of shelled nuts out with a nut cracker.
Moderation is key. Even if you're eating all the right foods, too much can get you into trouble.