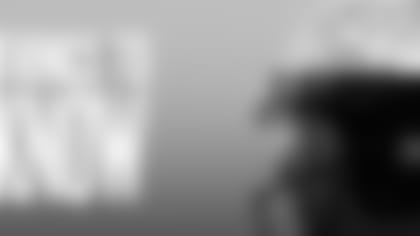 Good morning, Eagles fans and Happy Veterans Day. Here is the lineup for today. With the Miami Dolphins headed to Lincoln Financial Field this Sunday, head coach Chip Kelly will offer a preview at 10:50 this morning. Fresh off of his 295-yard performance on Sunday night, quarterback Sam Bradford will meet the media following the team's training session at 1:15 PM. This evening, Kelly is back again for his weekly one-on-one interview as part of Eagles 360 at 5 PM. Until then, here are the 5 Things to Know Today for Wednesday, November 11 ...
1. Dan Campbell Taking Charge In Miami
The Dolphins are 3-5 and need to win this game to keep pace with the undefeated Patriots and surprise New York Jets in the AFC East. They haven't won a playoff game since 2000. They haven't had a winning record since 2008. After a 1-3 start, Joe Philbin was fired and Dan Campbell, previously the tight ends coach, took over on an interim basis. Miami came out of the gate with Campbell on fire with back-to-back wins. However, the Dolphins have lost their last two games, both division matchups, allowing 69 points along the way.
2. Ryan Tannehill Broke Donovan McNabb's Record
In his fourth season as the quarterback for the Miami Dolphins, Ryan Tannehill has completed 64.2 percent of his pass attempts this season for 2,237 yards with 13 touchdowns against nine interceptions for an 88.7 passer rating. One thing to note is that earlier this season, Tannehill set the NFL record with 25 consecutive completions. Over the course of two games, Tannehill had seven straight successful attempts to end the Tennessee game and then he rattled off 18 straight to open the win over Houston. The previous record-holder was Donovan McNabb with 24.
3. Lamar Miller Makes The Most Out Of His Runs
Last season, running back Lamar Miller posted the first 1,000-yard season (1,099) by a Miami running back since Reggie Bush in 2011. Miller did his damage on just 216 attempts which netted him a 5.09 yards per carry average, the sixth best in franchise history. This season, Miller has been even better. He's got five touchdowns, including an 85-yard scoring run, and 478 yards on the ground at a clip of 5.3 yards per carry.
4. Is Ndamukong Suh Making A Difference?
The big matchup to watch along the line of scrimmage is when Miami defensive tackle Ndamukong Suh battles center Jason Kelce and right guard Matt Tobin. Suh left Detroit and took his talents to South Beach this past offseason. Since the start of his career in 2010, Suh is the NFL leader among defensive tackles in stuffs (tackle for loss during a rushing attempt) and sacks. He has 8.5 sacks this season, and it should be noted they've all come in the past three weeks. He's turned up the heat since Miami lost star pass-rusher Cameron Wake for the season with an Achilles injury.
5. Philly-Native Brent Grimes A Pick King
A key to Bradford's success on Sunday night was that he didn't have any turnovers. Suh will bring the pressure inside, and cornerback Brent Grimes can make quarterbacks pay on the back end. Since becoming a member of the Dolphins in 2013, Grimes has 11 interceptions. Only Seattle's Richard Sherman has more in that time span.