It's an important day at the NovaCare Complex as the Eagles' battle with the Giants creeps closer and closer. In 5 Things To Know Today, find out when head coach Chip Kelly and quarterback Michael Vick address the media, and we're calling all of the ladies to Lincoln Financial Field this weekend for an exclusive event ...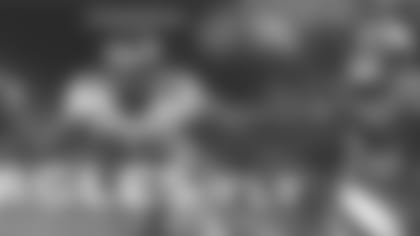 1. PHILADELPHIA DAILY NEWS POSTER SERIES STARTS TODAY!
Today we start our Poster Series in the Philadelphia Daily News, in which the first of four commemorative Eagles posters can be yours! Make sure you get a poster and then watch for your next chance! These are collectible posters that you are not going to want to miss. Get your Philadelphia Daily News now and get your Fletcher Cox poster to begin your collection.
2. THE INJURED LIST: WORKING FOR THE 2014 SEASON
There are five players on the team's Injured Reserve list who are gone for the entire 2013 season and who are working toward making an impact for '14. Here is a look at that list and the impact those players were expected to have this year ...
Eagles On The Mend
Player
Injury
Expected Contribution
WR Arrelious Benn
Knee
No. 4-5 WR, big target in red zone
LB Phillip Hunt
Knee
Add punch to pass rush in rotation
DE Joe Kruger
Shoulder
Developmental rookie with size
WR Jeremy Maclin
Knee
Starter, major contributor to offense
LB Jason Phillips
Knee
Core member of special teams unit
3. FROM NOT DRAFTED TO AN NFL ROSTER ... AND MORE
The Eagles have 11 players on the 53-man roster who were not drafted, ranging from those who have made the Pro Bowl – offensive tackle Jason Peters and long snapper Jon Dorenbos – to those who have been solid players on special teams – Colt Anderson – to those who are emerging as starters – defensive lineman Cedric Thornton – and specialists – Damaris Johnson - to those still trying to make their mark.
Of that latter group, which consists of wide receiver Jeff Maehl, running back Chris Polk, linebacker Jake Knott, defensive lineman Damion Square, offensive lineman Matt Tobin and running back Matthew Tucker, there is a goal to find stability in the NFL.
"That's what it's all about," said Polk. "You see a lot of guys come and go in this business. You have to be productive every day and come to work knowing that. It's extremely competitive and I like that. It brings out the best in me."
4. TODAY'S BROADCAST SCHEDULE
Head coach Chip Kelly meets the media for the final time this week and quarterback Michael Vick updates his health after practice. Between that, we bring you Eagles Live! at Noon. Tune in!
Today's Broadcast Schedule
Time
Event
11:40 AM
Chip Kelly Press Conference
Noon
Eagles Live! featuring P Donnie Jones and analyst Ike Reese in studio
1:50 PM
Michael Vick Press Conference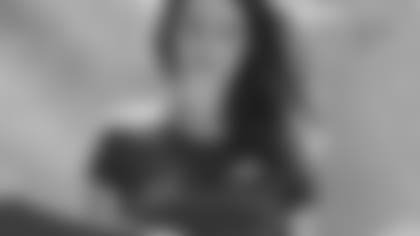 5. SATURDAY AND SUNDAY: CALLING ALL LADIES!
Stop by Lincoln Financial Field on Saturday and on Sunday (game ticket to Eagles-Giants required) for the NFL Style Lounge, presented by Covergirl. The event takes place at Lincoln Financial Field's Headhouse Plaza and all ladies are welcome to enjoy a Fanicure while browsing the NFL's women's line of clothing and enjoying music from our DJ.
It all happens on Saturday at Lincoln Financial Field for the public, and on Sunday for those women who have a game ticket to the Eagles-Giants NFC East contest.