It's going to be a busy Thursday at the NovaCare Complex as the showdown for first place in the NFC East between the Eagles and the Cowboys inches closer. Here are your 5 Things To Know Today for October 17 ...
1. TODAY'S BROADCAST SCHEDULE
Head coach Chip Kelly meets the media for the final time this week prior to today's practice, part of a very busy day of live coverage on PhiladelphiaEagles.com and our official app. Here is what you have on the menu ...
Today's Broadcast Schedule
Time
Event
11:40 AM
Chip Kelly Press Conference
Noon
Eagles Live! with TE Brent Celek in studio
1:50 PM (Approx.)
Michael Vick and Nick Foles Press Conferences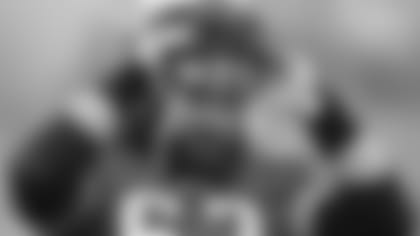 2. JASON KELCE: ROMANCING THE BEARD
Center Jason Kelce started growing his beard a few seasons ago with then-teammate Owen Schmitt as kind of a lark – Kelce read a book about Vikings and it impacted him enough to give it a try – but he's found that the beard has become a catalyst, in a way, for building camaraderie in the locker room. The Boston Red Sox, for example, have gone to the extreme as the entire team has grown beards on its march through baseball's playoffs.
Plus, Kelce says, the ladies like it.
"You know, I read a study that women, who once preferred clean-shaven men, now prefer men with beards," he said, laughing. "I'm not quite sure what that's all about but it seems to be OK with women. Plus, I get to save a few minutes each day not shaving.
"Also, and I'm serious, it's something to talk about in the locker room. It's fun. We have a good time talking about the beard."
3. WR B.J. CUNNINGHAM GLAD TO BE AN EAGLE AGAIN
Wide receiver B.J. Cunningham is hoping to catch on, pun intended, with the Eagles. A 2012 sixth-round draft pick of the Miami Dolphins who was cut after the preseason there, Cunningham spent his rookie campaign on Philadelphia's practice squad learning the ways of the NFL.
When Chip Kelly was hired as the new head coach after the 4-12 season of 2012, Cunningham felt he had a good chance to make it. But a foot injury suffered in the summer limited Cunningham and the Eagles released him on August 1.
Last Friday, Cunningham showed up at the NovaCare Complex for a workout healthy and impressed the Eagles enough to earn a contract. He's on the 53-man roster, one of six wide receivers here. The Eagles like his body (6-foot-2, 215 pounds) and his workout convinced the Eagles that Cunningham had the quickness and speed to go along with excellent hands.
The time between his injury and now, then, was well spent for Cunningham.
"I did a lot of rehabbing," said Cunningham. "The last few weeks of rehab I went back to Michigan State to do my work and it went great. I feel great to be back. I love it here and they obviously like me, so I feel great to be back. I had no problem bouncing back mentally – I hurt my left foot in college and came back from that – and I think I'm actually in a better place right now.
"Physically, I felt quicker and I'm still catching the ball well, so I don't think I've missed a beat. The offense is still fresh in my mind. There are some things here and there that I have to learn, of course, but I'm ready to go and ready to see how I can help this team win."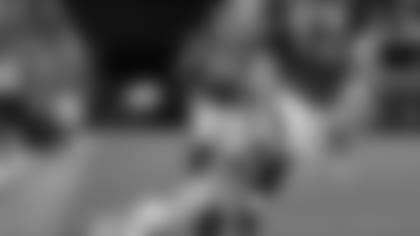 4. EAGLES-COWBOYS SERIES NOTES
A series that began in 1960 certainly escalated quickly into one of the most passionate in the NFL. Here are a few bullet points on the history of these two teams ...
• Dallas leads the series, 61-47
• The Eagles hold a 27-25 advantage in games in Philadelphia, while the teams have split 10 games at Lincoln Financial Field
• LeSean McCoy rushed for 185 and two touchdowns in a 34-7 Eagles win over Dallas on October 30, 2011
• DeSean Jackson had 4 receptions for 210 yards, including a 91-yard touchdown, in a 30-27 victory over Dallas on December 12, 2010
• In the team's loss at Dallas in 2012, Damaris Johnson returned a punt 98 yards for a touchdown (a franchise recrod) and Bryce Brown ran for 169 yards and 2 touchdowns on 24 carries
5. FROM DALLAS: WILL RB DeMARCO MURRAY PLAY ON SUNDAY?
The general sense has been that running back DeMarco Murray won't play on Sunday for Dallas when the Cowboys come to Lincoln Financial Field, but the explosive Murray isn't saying that himself, even after missing practice on Wednesday.
"I'm preparing like I'm playing this week, the way I'm preparing mentally in the classroom, physically on the field," said Murray. "We haven't said which way, what we're going to do yet. It all depends on how comfortable I am. We were able to do some things today, and I felt good.
"I don't know what's being said. My intention is to work hard and possibly do everything I can to play this week. Now is that going to happen? I don't know. I'm not saying one way or another, but I had a good day today. I'm going to do what the trainers tell me to do, and we're going to see what happens later on in the week."