What better way to start your day than by digging into the most heated rivalry of all – the Eagles vs. the Dallas Cowboys?! We take a look at some of the great photos from the past and get set as the Eagles update the state of the team with the coordinators meeting the media this morning and the quarterbacks talking in the afternoon …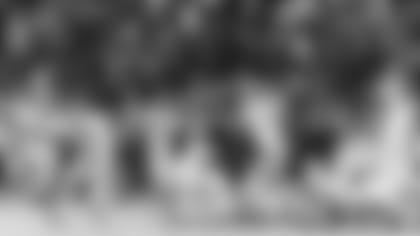 ](http://www.philadelphiaeagles.com/multimedia/photo-gallery/Inside-The-Rivalry/b2db78d6-6ccc-4c65-a6d4-92b08380f8fd)
1. DALLAS-EAGLES: A PICTURE IS WORTH ...
What is your favorite Eagles moment against Dallas? Is it the 1980 NFC Championship Game? The stops on fourth-and-1 in 1995? The domination in a Thanksgiving Day game? Recent wins that included heroics from Donovan McNabb, Troy Vincent and DeSean Jackson? Click on the photo to enter our Eagles-Cowboys photo gallery, the first of many odes to a great rivalry we will have in the days ahead …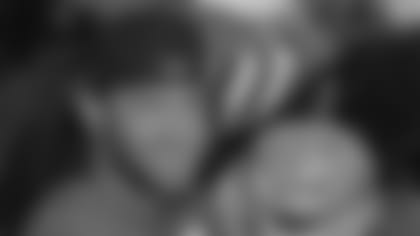 2. A TEAM EFFORT TO TACKLE BREAST CANCER
What a way to, ahem, "block" together and tackle Breast Cancer. The Eagles are proud to support the fight against breast cancer by going out in the community and touching the lives of families who have been affected by the disease. In an effort to do so, Bringing Hope Home, an Eagles Care partner of the Philadelphia Eagles, brought three of their partner families to join the Eagles offensive line on Monday at the NovaCare Complex to carve pink pumpkins as part of the team's "Pumpkin Pink-Out" initiative. The group carved up the pumpkins and the players involved signed some of the pink pumpkins to mark the occasion.
Since 2005, the Philadelphia Eagles and Thomas Jefferson University Hospitals have worked together to help tackle breast cancer. Together with Eagles fans, more than $1 million has been raised towards the Jefferson Breast Care Center.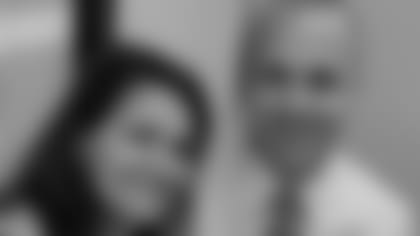 3. MARK THE DATE: DECEMBER 28 FOR AMERICAN RED CROSS/EAGLES BLOOD DRIVE
For the sixth consecutive year, the Eagles and the American Red Cross are teaming up to host the 6th Annual Blood Drive from 7 a.m. to 1 p.m. at Lincoln Financial Field. All presenting blood donors will receive a limited-edition Eagles hat, and six lucky donors will be randomly selected to win a pair of Eagles tickets to the 2014 Season Home Opener along with much, much more!
On Monday at the NovaCare Complex, the American Red Cross and the Eagles held an Eagles employee blood drive, which included participation by team president Don Smolenski.
Please help the cause! Blood supplies are extremely low and volunteers are urgently needed during the holiday season. Visit the Red Cross website to sign up now!
4. TODAY'S BROADCAST SCHEDULE
Coordinators Bill Davis and Pat Shurmur meet the media at 11:25 a.m. to discuss how their respective groups match up against the 3-3 Cowboys on Sunday. Tune in for live coverage of both press conferences and then be part of Eagles Live! at Noon with Dave Spadaro and football insider Adam Caplan. Following practice, at approximately 1:25 p.m., quarterbacks Michael Vick and Nick Foles, along with wide receiver DeSean Jackson, hold press conferences.
It's all live on PhiladelphiaEagles.com and our official app starting at 11:25 this morning.
PhiladelphiaEagles.com's Broadcast Schedule
Time
Event
11:25 AM
Pat Shurmur, Bill Davis Press Conferences
Noon
Eagles Live!
1:25 PM (Approx.)
Michael Vick, Nick Foles and DeSean Jackson Press Conferences
5. BOB BROWN: FORMER EAGLE HONORED IN PHILADELPHIA
Pro Football Hall of Fame offensive tackle Bob Brown will be inducted into the Philadelphia Sports Hall of Fame during a ceremony on Thursday, November 7 at the Society Hill Sheraton.
Brown will be a part of the 10th anniversary class which will feature all-time greats from across the sports landscape including: Andrew Toney, Bob Brown, Bucky Walters, Carl Robie, Dave Robinson, Eddie George, Ernie Beck, Geno Auriemma, Greg Luzinski, Joe Burk, Joe Hand Sr., John LeClair, Linda Page, Michael Brooks, Pat Williams, Shag Crawford and Tina Sloan Greene
A first-round draft pick out of Nebraska in 1964 (2nd overall), Brown went on to earn an impressive five All-Pro selections and three Pro Bowl berths during his five-year tenure in Philadelphia. During his 10-year NFL career with the Eagles, Rams and Raiders, Brown earned All-NFL honors seven times, NFL/NFC offensive lineman of the year three times and six Pro Bowl selections – three with the Eagles, two with the Rams and one with the Raiders. Brown was named to the NFL's All-Decade team of the 1960s.