The Eagles travel down to Tampa Bay on Saturday where thousands of fans have already arrived in anticipation of Sunday's game against the Buccaneers. Find out how you can fly with the Eagles, our broadcast schedule and where the team ranks in key offensive categories ...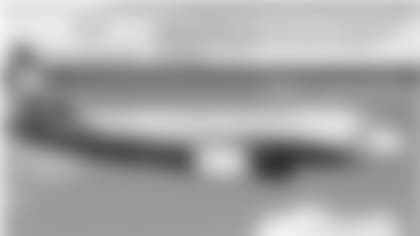 ](http://www.philadelphiaeagles.com/fanzone/contests/contest-rules/fly-with-us-rules.html)
1. FLY WITH US AIRWAYS SWEEPSTAKES
The day before each away game, Eagles fans have the opportunity to win a $250 travel voucher courtesy of US Airways. Follow the Eagles official twitter account, @Eagles, and re-tweet a special message that will be posted the day before each away game. By re-tweeting, you will be entered in the #FlyWithUS Sweepstakes. Click here for more information and follow the @Eagles Twitter account for your chance to win TODAY!!
2. THE BEST OF CHIP KELLY
Head coach Chip Kelly had another entertaining and informative week with the media, juggling the news of Michael Vick's hamstring injury and answering questions as the team prepared for its third consecutive road game. Here is the Best Of Chip Kelly from the week that was ...
(On QB Nick Foles) "We've talked to Nick since we made a decision at quarterback. We said before you're a chinstrap away from having to come in the game. Some guys that's cliché talk and other guys take it seriously. So Nick has prepared himself like he's going to be the starter every week. When his opportunity came, I think he took advantage of it."
(On S Nate Allen) "Things are starting to slow down a little bit for Nate. He's starting to get an idea of kind of what the route recognition is, what's coming at him and things like that. He's a guy that I've seen over the last couple weeks make strides from an improvement standpoint."
(On WR DeSean Jackson saying he's faster than Tampa Bay CB Darrelle Revis) "We're not having a track meet on Sunday, so it's not about who is faster than who. It's about who can perform better. I think it will be an interesting match up to watch."
(On not overlooking the 0-4 Bucs) "You don't really get caught up, I think, when you're evaluating who you're playing by what's written, all that other stuff, because when you look at the tape there's some really good football players over there (on the Buccaneers)."
(On the rookie class) "I think they're all byproducts of their experience, and the longer they get out there, the more times they get to see things, the more times, I've seen this before, I recognize this pattern coming out, it's a benefit to them. That's the difference between a rookie and a second-year player and a third-year player. Do you learn from those experiences, and that's one thing with Earl (Wolff, safety) and all of our rookies, I think they have done a really good job of learning on the job."
3. PHILADELPHIAEAGLES.COM BROADCAST SCHEDULE
We have complete coverage of the Eagles-Tampa Bay game. Here is our lineup for Sunday ...
PhiladelphiaEagles.com's Broadcast Schedule
Time
Event
11 AM
Eagles Television Network shows (Gameplan, Inside The Season, Unscripted)
12:30 PM
Kickoff Show – Live from NovaCare Complex and Raymond James Stadium with Bo Wulf and Adam Caplan
2:15 PM (Approx.)
Halftime Report – Recaps first half. Live from NovaCare Complex with Bo Wulf and Adam Caplan
4 PM (Approx.)
Post-Game Show, presented by Ricoh – Complete coverage from Raymond James Stadium and NovaCare Complex of Eagles-Bucs game. Live press conferences, interviews, exclusive behind-the-scenes footage
4. OFFENSE: OFF TO A GOOD START, WITH MORE TO COME
The Eagles have had a strong start offensively – although Chip Kelly is quick to point out the need to be more effective in the red zone, and to limit mistakes overall – and here is a look at some of the key statistical categories through five games.
Key Offensive Stats
Stat
Number
NFL Rank
Rushing Yds Per Game
186.6
1
Yds/Rushing Attempt
5.59
1
1st Down Yards
6.82
2
Total Offense Per Game
454.8
2
Net Passing Yds Per Play
8.28
2
Yards Per Play
6.61
3
First Downs Per Game
23.6
3
Interception Percentage
1.23
3
Third-Down Percentage
45.07
5
Points Per Game
27
8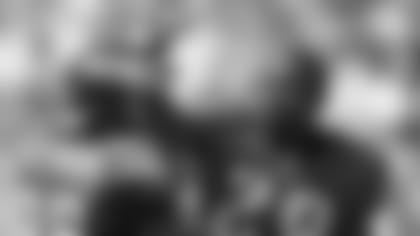 5. BRIAN WESTBROOK'S TAKE ON LeSEAN McCOY
Brian Westbrook aided LeSean McCoy during the latter's rookie season of 2009, serving as a mentor for the second-round draft pick. Now that Westbrook has retired from the NFL and watches McCoy from a distance, he has even more appreciation for a player who, if he continues on his path, will set all franchise rushing records.
"It's special and he's special. Even to this day, we speak in one way or another almost every day. I know his mindset, what he thinks on the field and what he's trying to accomplish," said Westbrook, who has the most total yards from scrimmage in franchise history and is ranked second all time in Eagles history in rushing yards. "The things that he is able to do on the football field are special. He's one of the most special and talented players in the game right now. This offense has kind of opened things up even more for a running back who can do so much on his own.
"After a down year last year because of injuries and things like that, LeSean is putting his name back on the map as far as the rest of the league. He's worked very hard and has high goals. That he is able to do it week in and week out is what separates LeSean from many of the other backs in this league. I'm proud of him. I know where he's come from and I know where he can be at the end of his career. He can be one of the all-time best."