On Saturday, the Eagles head out to Wisconsin to prepare for Sunday's showdown against the Green Bay Packers. In this edition of 5 Things To Know Today, find out how you can take to the skies like the Eagles and what the return of an All-Pro means for the Green Bay defense ...
1. STANFORD WIN MEANS CHUNG (OREGON) PAYS
NFL players carry the love for their college alma maters, so it was not surprise that tight end Zach Ertz (Stanford) and safety Patrick Chung (Oregon) put something on the line when the two schools met on Thursday night in a college football showdown.
Stanford won the game, 26-20, and Chung paid the price, wearing a Stanford tee shirt at the NovaCare Complex, and then Tweeting to the world a picture of the unhappy Chung.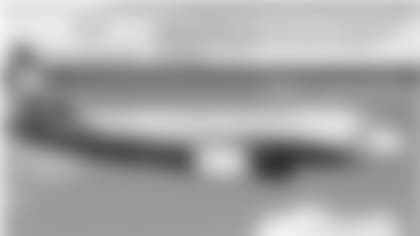 ](http://www.philadelphiaeagles.com/fanzone/contests/contest-rules/fly-with-us-rules.html)
2. FLY WITH US AIRWAYS SWEEPSTAKES
The day before each away game, Eagles fans have the opportunity to win a $250 travel voucher courtesy of US Airways. Follow the Eagles official twitter account, @Eagles, and re-tweet a special message that will be posted the day before each away game. By re-tweeting, you will be entered in the #FlyWithUS Sweepstakes. Click here for more information and follow the @Eagles Twitter account for your chance to win TODAY!!
3. GAME FACTS: EAGLES AT PACKERS
Green Bay leads the all-time series against the Eagles, 26-15 and the Packers have won three consecutive games against the Eagles, two in Philadelphia and one at Lambeau Field. The teams are 5-5 in the last 10 meetings.
The first game in the series happened in 1933 and Green Bay defeated the Eagles 35-9 at City Stadium in Green Bay.
Joe Buck and Troy Aikman are the broadcast team for this game on FOX, with Pam Oliver reporting from the sidelines.
The Eagles are wearing their white jerseys for this game.
4. CLAY MATTHEWS: A FORCE RETURNS TO GREEN BAY'S DEFENSE
Game-changing linebacker Clay Matthews is expected to play on Sunday after missing four games with a broken thumb, and to do so he will wear a cast to protect his healing injury. Matthews returned to practice during the week to give it a go.
To say it's an adjustment is putting it mildly.
"It does (stink)," said Matthews. "But I'll do the best I can with it and we'll see what that means come Sunday.I just have to get used to playing a little more with one hand and be comfortable throwing it in there. I'm taking baby steps."
Said Packers head coach Mike McCarthy: "I hope he's very effective. He's a dynamic football player, and it'll be great to get him back on the field."
5. KENDRICKS TAKES LEADERSHIP ROLE IN YEAR 2
"You need to be a little crazy."
That's what Mychal Kendricks says is the most underrated part of playing linebacker. The second-year linebacker explained this week how the crazy was a little bit silenced as a rookie.
Kendricks recalled how the Eagles were getting ready to play the Patriots in the preseason. Kendricks was a second-round pick, the Pac-12 Defensive Player of the Year and already a starter on the Eagles defense. Kendricks was getting hyped in the tunnel, yelling, barking, getting a little crazy.
Cornerback Dominique Rodgers-Cromartie saw Kendricks and got the rookie's attention. In words that aren't fit for print, the veteran told the rookie to calm down, that it was only a preseason game. Kendricks admitted that moment got in his head as he was trying to find a place on a veteran team.
This year, Kendricks is back to his crazy self and it's showing on the field. He is already only two tackles shy of his rookie season total. Last week, the super-athletic Kendricks was employed as the primary spy against Oakland's Terrelle Pryor in the win over the Raiders. On Sunday, the Eagles defense may not see quarterback Aaron Rodgers, who was ruled out with a fractured collarbone, but the second-year linebacker is wise enough to know they still have to prepare for Green Bay's best.
"I'm not going to sit here and say that we're catching a break because we are going to prepare as if he was playing," Kendricks said. "There's no slacking off on our end, but you hate to see a guy like that go down. He went to Cal so I wanted him to play. I wanted to hit him one time, but guys will rise to the occasions. Someone will step in and fill in his spot."