The Eagles return to practice on Tuesday to begin preparing for a Green Bay Packers team which could be potentially without quarterback Aaron Rodgers. Learn more about that and DeSean Jackson's underrated season ...
1. PRO BOWL: THE CASE FOR WR DeSEAN JACKSON
Should he maintain his current pace, wide receiver DeSean Jackson will finish the season with 89 catches, 1,463 yards and 11 touchdowns. It would qualify the year as his best in the NFL, and it would go down as one of the greatest in franchise history.
But would it be enough for Jackson to make his third Pro Bowl?
Despite some troubles at quarterback – you may remember that the Eagles have had some injuries at the position – Jackson is second in the NFL with 823 receiving yards and his 16.5-yard-per-catch average is outstanding. Jackson has 11 receptions for 128 yards on third down and has been a reliable go-to receiver In this offense.
Understand, too, that Jackson has thrived despite the season-long absence of starter Jeremy Maclin, who complements Jackson's game so well and who is able to take some defensive attention away from No. 10. Without Maclin on the field, the Eagles' abilities to stretch defenses have largely rested on Jackson's skills.
Jackson has been durable and versatile in Chip Kelly's offense and he has clearly adjusted to the up-tempo style. Teams have routinely double covered him with press coverage at the line of scrimmage and a safety over the top, yet Jackson has four games with 100-plus yards and has been a constant deep-ball threat.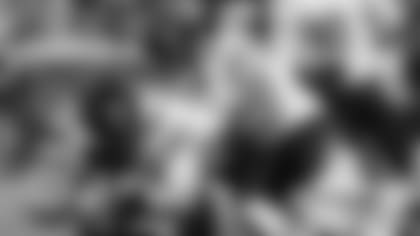 2. WILL AARON RODGERS PLAY SUNDAY? COACHES KNOW SENECA WALLACE
The Eagles are no stranger to injuries at the quarterback position and it appears that the Green Bay Packers could be in a similar predicament for this Sunday's matchup.
On Monday Night Football, the Packers lost 27-20 to their NFC North-rival Chicago Bears, but Green Bay may have suffered a much bigger loss in quarterback Aaron Rodgers.
The NFL's Most Valuable Player in 2011 and a three-time Pro Bowl selection, Rodgers was knocked out of the game on the first series of the game after suffering an injury to his non-throwing shoulder. Rodgers was driven into the ground on his left shoulder when he was sacked by Bears defensive end Shea McClellin. Rodgers was examined by the team's medical staff on the sideline before being taken into the locker room for further examination. After the game, Packers head coach Mike McCarthy told after the game that Rodgers would undergo more testing on Tuesday.
Backup quarterback Seneca Wallace entered the game on the Packers' next series and finished 11-of-19 for 114 yards with no touchdowns and an interception. If Wallace has to start, the Eagles coaching staff is very familiar with him. Before joining the Packers this season, Wallace was in Cleveland in 2011 where offensive coordinator Pat Shurmur was the head coach and defensive coordinator Bill Davis coached the linebackers.
Without Rodgers, the Packers leaned on rookie running back Eddie Lacy who ran for 150 yards and a touchdown. However, the Packers were outdone by the Bears and their backup quarterback Josh McCown, who threw for 272 yards and two touchdowns.
Rodgers has not missed a game since the end of the 2010 season. Ironically, the quarterback who started for Rodgers in that game, Matt Flynn, was waived by the Buffalo Bills on Monday.
We're live starting at 11:25 a.m. today as the Eagles prepare for Green Bay at Lambeau Field on Sunday. Here is a look at our broadcast schedule ..
Today's Broadcast Schedule
Time
Event
11:25 AM
Pat Shurmur Press Conference
11:40 AM
Bill Davis Press Conference
Noon
Eagles Live! with Dave Spadaro and Adam Caplan
1:20 PM
Nick Foles, DeSean Jackson Press Conferences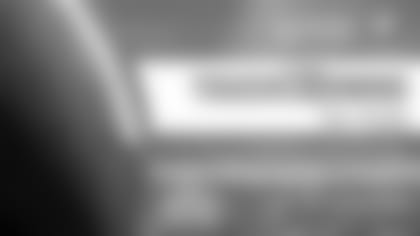 4. DUNKIN' DONUTS, EAGLES TEAM UP FOR GOOD SPORTS
Quarterback Nick Foles didn't only help the Eagles win on Sunday.
This season, for every Touchdown the Eagles score, Dunkin' Donuts will donate $250 to Good Sports thru the TouchDDown for Kids program. The donation is part of an ongoing community partnership between Dunkin' Donuts and Good Sports. Foles' record-tying seven-touchdown performance against the Raiders raised $1,750.