Even though the Eagles are on a bye, there is still plenty of news regarding the team which is causing a buzz. Check out 5 Things To Know Today for the latest ...
1. VICK: FOLES SHOULD REMAIN STARTER
Michael Vick has been supportive of Nick Foles and his success since taking over for him when he was injured in the Week 5 win over the Giants.
Head coach Chip Kelly has refused to name a starter until both quarterbacks are full healthy, which could be the case next week when the team returns from the bye. In an interview with SportsRadio 94WIP, Vick said that Foles should remain the starter.
"In all honesty, in all fairness, how can you take a guy out of the game who's been playing so well?" Vick said. "I've been in this stage before, and I know what it's like. I understand the position that this team is in, and the one thing I never want to do is be a distraction or put our team or our coaches in a position where they feel like they're not doing the right thing or I feel like they're not doing the right thing."
On this week's edition of Cover 2, FOX 29's Howard Eskin and former Eagles linebacker Garry Cobb discuss the quarterback situation and much more.
2. YOUNG D-LINE ONE OF SEASON'S BIGGEST SURPRISES
One of the most promising developments for the Eagles through the first 11 games has been the superlative playoff their young defensive line. With Isaac Sopoaga in New England, the six players on the Eagles' D-line have been impressive all season, and every single one of them is 25 years old or younger.
On the season, Vinny Curry leads the group with 4.0 sacks, while Fletcher Cox paces the unit with 19 hurries. Cedric Thornton, meanwhile, has consistently been lauded by head coach Chip Kelly as one of the defense's best overall players.
Throughout the season, the defensive line has pushed each other to improve.
"With all of us being young," Cox said, "Young guys like us are always competitive. Everything's competitive. That's what keeps us going in that room, that everybody is competitive."
3. WHAT ARE PLAYERS DOING ON THE BYE WEEK?
The Eagles players are getting away from the NovaCare Complex for a few days to visit family and friends before the stretch run of the season. Superstar wide receiver DeSean Jackson posted this picture of he along with another star in boxing champion Floyd "Money" Mayweather.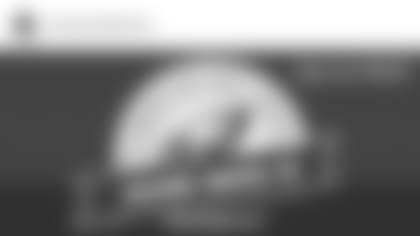 4. HELP THE EAGLES SAVE LIVES AND DONATE BLOOD
The Eagles are the American Red Cross are hosting their 6th Annual Eagles Blood Drive on Saturday, December 28 at Lincoln Financial Field. All presenting donors will receive a limited edition Eagles hat, along with the opportunity to meet SWOOP, the Eagles Cheerleaders and Eagles Alumni. All presenting donors will also be entered to win a pair of tickets to the 2014 Season Home Opener. Appointments are available by visiting www.redcrossblood.org/flyeaglesfly. We hope to see you there!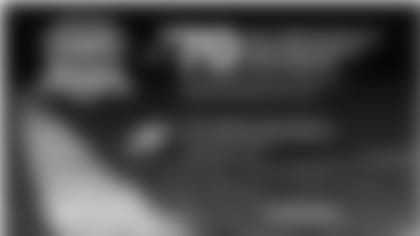 ](http://www.bridgestoneeaglespromo.com)
5. WINTER'S COMING, BE SAFE ON THE ROADS
Throughout the month of November, Eagles fans have the opportunity to receive a $70 gift certificate to purchase Eagles merchandise. This gift certificate is redeemable by mail with the purchase of four eligible Bridgestone Tires. Visit www.bridgestoneeaglespromo.com for more information.