Gameday is finally here. The Eagles are in Wisconsin to take on the Green Bay Packers. We have everything you need to connect with fellow Eagles fans and how you can follow all of the action right here on PhiladelphiaEagles.com ...
1. FANS CAN'T WAIT FOR EAGLES-PACKERS
Eagles fans traveled to Green Bay this weekend hoping to help their team on the road to victory. But for Eagles fans who made the trek across the Midwest, going to historic Lambeau Field isn't enough. As the team arrived at the hotel on Saturday evening, fans packed the lobby to let them know there will be plenty of midnight green in the stands on Sunday.
2. TODAY'S GAME INFORMATION
Coverage of today's game at Green Bay begins at 11 a.m. with the broadcast of our three outstanding Eagles Television Network shows - Inside The Season, Unscripted and Eagles Game Plan.
At 12:30 p.m., we present our Kickoff Show, featuring live looks from Lambeau Field. Tune in for our Halftime Report and our Post-Game Show, presented by Ricoh with Chris McPherson, Adam Caplan, A.J. Feeley and Ike Reese.
FOX broadcasts the game today with Joe Buck handling the play-by-play duties, Troy Aikman providing the color commentary and Pam Oliver reporting from the sidelines.
The Eagles are wearing their white uniforms. The temperature during the game is expected to be in the low-40s and mostly sunny.
Today's Broadcast Schedule
Time
Event
11 AM
Eagles Television Network Shows
12:30 PM
Kickoff Report
2:30 PM (Approx.)
Halftime Show
4 PM (Approx.)
Post-Game Show presented by Ricoh
3. CONNECT WITH OTHER EAGLES FANS TODAY
Fans can email gameday photos to pix@philadelphiaeagles.com. These photos will be shared with Eagles fans everywhere and can be viewed on our gameday page as well as PhiladelphiaEagles.com/virtuallinc. Fans can follow the #PHIvsGB action on PhiladelphiaEagles.com/social, which features all of your favorite social media platforms. Twitter has real-time team updates, Instagram has behind-the-scenes photos and Facebook is a great place to interact directly with other fans.
4. TWO KEYS FOR FOLES: TURNOVERS AND RED ZONE
After his record-tying seven-touchdown performance last week against Oakland, what will quarterback Nick Foles do for an encore today vs. the Green Bay Packers?
It would be foolish to expect another seven touchdowns, but for the Eagles to win it would help if Foles remains strong in two particular areas - turnovers and the red zone.
Foles has not committed a turnover this season. He's thrown 13 touchdown passes against no interceptions. He's scored one touchdown on the ground and has lost no fumbles. In case you're wondering, the record for most touchdown passes to start a season without an interception was recently set. Denver Broncos quarterback Peyton Manning, with whom Foles shares a display in the Pro Football Hall of Fame for their seven-touchdown games, started this season with 20 touchdown passes before he threw his first interception.
The other area where Foles can help the Eagles is in the red zone. For the season, Foles is 12-of-15 (80 percent) with seven touchdowns for a quarterback rating of 132.6. In fact, Foles leads all NFL quarterbacks who have at least 15 red zone attempts in quarterback rating.
The Eagles were 4-of-4 in the red zone last week against the Raiders. In Foles' three starts, the Eagles are 6-of-8 in the red zone on drives he started.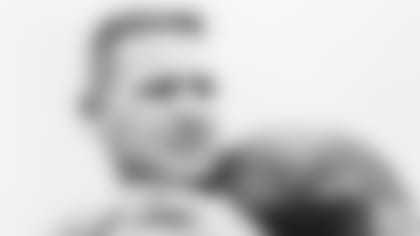 5. DIDINGER ON THE PASSING OF THOMASON
Bobby Thomason, an Eagles quarterback who was selected for three Pro Bowls in the 1950s, died Tuesday at his home in Charlotte, N.C. He was 85.
Thomason was the first Eagles quarterback to pass for more than 400 yards in a single game. He completed 22 of 44 passes for 437 yards and four touchdowns in a 30-7 rout of the New York Giants on November 8, 1953. Those were stunning numbers in that era because few teams put the ball in the air. If a quarterback passed for 200 yards, it was considered a big game. Thomason more than doubled that.
No other Eagles quarterback surpassed the 400 yard mark until 1961 when Sonny Jurgensen, a future Hall of Famer, passed for 436 yards in a win over Washington. Thomason's mark stood as the club record until 1989 when Randall Cunningham finally bettered it with a 447 yard game in Washington. Thomason's performance still ranks as the fourth biggest yardage game in franchise history.
In its account of the game, the New York Times wrote: "The soft, accurate sidearm passes that Thomason whipped through the New York defense had the Giants running around in circles."
Thomason played six seasons with the Eagles (1952-57) splitting time with another quarterback, Adrian Burk. Ironically, Burk's name was back in the news last week when the Eagles current quarterback Nick Foles tied an NFL record shared by Burk and several others by passing for seven touchdowns in a single game.