It's a Halloween edition of 5 Things To Know Today and there are plenty of treats for Eagles fans to dig into. First, Eagles players reflect on the best Halloween costumes that they've ever worn. Then, find out when you can hear from head coach Chip Kelly and quarterback Nick Foles later today ...
1. WHAT'S YOUR BEST HALLOWEEN COSTUME?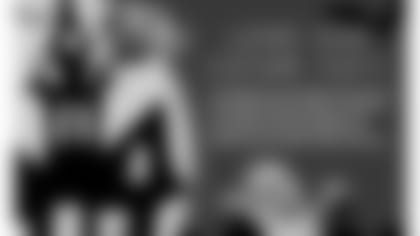 Colt Anderson: "One year I was Michael Jackson, but my best costume was one yeah when I was – who was Katy Perry's old boyfriend? Oh yeah, Russell Brand. When I was with the Vikings, I was voted funniest Halloween costume for that one and my wife was Katy Perry. Any time you win funniest costume? Come on."
Earl Wolff: "I haven't worn a Halloween costume since I was little, but my best was probably my Wolverine costume. I loved X-Men. Like I loved X-Men, and Wolverine was always my favorite. It's so ironic because, you know, Brian Dawkins."
Mychal Kendricks: "The best Halloween costume I've ever had was a handmade Power Ranger costume. The White ranger. I was 6 or 7. I have pictures. My mom made the costume from scratch, she's a seamstress. I had homemade costumes every year, but my favorite one was the Power Rangers because it was me and all my cousins and my mom made all us costumes. Remember when that movie came out?"
Connor Barwin: "My second year in the league, I broke my ankle ... So I went as Lieutenant Dan (from Forrest Gump)."
Brandon Boykin: "I was one of the Chippendale dancers my senior year of college. I got a lot of attention that night."
Brent Celek: "I was the Tin Man, my whole family was the Wizard of Oz. I was about 13. Everybody played a character. I was the greatest Tin Man ever. I had silver paint all over my body."
Zach Ertz: "In sixth or seventh grade, I was the Will Ferrell cheerleader from (Saturday Night Live)."
Vinny Curry: "Oh, without question Ric Flair. I'm a huge wrestling fan and Ric Flair was always my favorite. It's on Youtube."
To check out the complete Eagles Haunted House, click here.
2. GOODE, KENDRICKS GET INTO THE HALLOWEEN SPIRIT
From our Inside The Season show, which airs Friday at 1 AM and Saturday at 7:30 PM on 6abc, linebackers Najee Goode and Mychal Kendricks went to Creamy Acres Farm in Mullica Hill, N.J. to get into the Halloween spirit. They took part in a zombie paintball match and tried to scare passengers on a haunted hayride.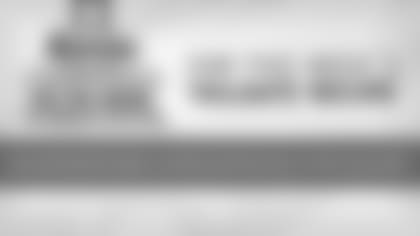 3. WHAT'S ON YOUR TAILGATE MENU?
Whether you're tailgating at home or at the stadium, check out the Amoroso's on the Menu Tailgate page here to see what you can enjoy while cheering on the Eagles! Each Thursday, a new recipe will be featured on Eagles Live!, Each recipe is prepared on fresh, locally baked Amoroso's rolls. Head to the Tailgate page to check out the recipe and photo. While you're there VOTE for your favorite recipe for a chance to WIN an exclusive invitation to a VIP Eagles & Amoroso's event. Check back each week for a new recipe and another chance to vote and win.  
4. 10, 9, 8, 76ERS! WHAT A START TO THE SEASON
The Philadelphia 76ers opened their regular season on the hardwood Wednesday night and the Eagles wanted to wish them luck as they begin a new era with first-year head coach Brett Brown. The 76ers stunned the Miami Heat 114-110 as rookie point guard Michael Carter-Williams scored 22 points, dished out 12 assists and added nine steals. The nine steals set an NBA record for most ever in a debut.
5. EAGLES LIVE! TODAY FEATURES EARL WOLFF IN STUDIO
Head coach Chip Kelly speaks to the media for the final time today at 11:40 a.m. and then we head into Eagles Live from Noon-1 p.m. Today on the show, Brian Baldinger from the NFL Network is our in-studio guest, safety Earl Wolff stops by to talk about his rookie season and we look in-depth at the rivalry with the Raiders in Vantage Point.
After practice, quarterback Nick Foles meets the media and we'll broadcast that live at about 1:20 p.m.
Today's Broadcast Schedule
Time
Event
11:40 AM
Chip Kelly Press Conference
Noon
Eagles Live!: Earl Wolff, Brian Baldinger In Studio
1:20 PM
Nick Foles Press Conference