Well, in a way, it was inevitable. After all, you can't spell Feagles without E – A – G – L – E – S.
Given the boot by New England after his second season in the NFL, punter Jeff Feagles was claimed off waivers by Philadelphia prior to the 1990 season.
"I couldn't believe it. I'd just got fired, basically, and Buddy Ryan called," Feagles said. "I was pretty excited to think that I would have another chance to prove that I could still play in the league. I knew that Buddy was a defensive guy and he loved to have the ball pin the offensive team inside the 20-yard line. When I got there he told me, 'Hey, just do a good job for me and we'll get along fine.'"
And they did. With a league-leading 29 punts inside the 20 in 1991, Feagles helped the Eagles open the 1990s with three consecutive double-digit win seasons. Their potent defense would not have been out of place at the Pentagon. Taking a stand in the postseason not only seemed possible, but probable. However, with just a single playoff victory during that span, it wasn't.
"It was kind of disappointing," said Feagles. "We were doing well and everything, but I really think that we had a team to make it to the Super Bowl. Unfortunately, we didn't. If you think about all the players that were on those teams, especially our defense, we certainly underachieved at that point.
"But I was a young guy and being around all those veterans and learning how they played football, how they did their job, I really learned a lot from them in the growing stages of my early career."
The key word there is early. After playing for two years with the Patriots (1988–89) and four years with the Eagles (1990-93), Feagles spent the next 16 seasons playing for Arizona (1994-97), Seattle (1998-2002) and the New York Giants (2003-09).
That's an incredible 22 seasons!
From his first game with the Patriots on September 4, 1988, to his final game as a Giant on January 3, 2010, Feagles is credited with playing in 352 regular season games. That's third all time in NFL history.
"I did everything I needed to do or I wanted to do in football," Feagles said. "Went to the playoffs, made (two) Pro Bowls, had the longevity, but it would really be sad if I had played 22 years and never had been to a Super Bowl. So in my 20th year, that was pretty exciting for me to be able to not only be in the Super Bowl (XLII with the Giants), but to win one. I think that's probably my proudest accomplishment aside from never missing a game in my 22-year career.
"And that comes from a lot of things. For one, being really lucky and not getting severely injured. And the other thing, just how I took my job and how I did it every day. Came to work and before you know it there was 22 years that I stockpiled. I can't believe how fast it went."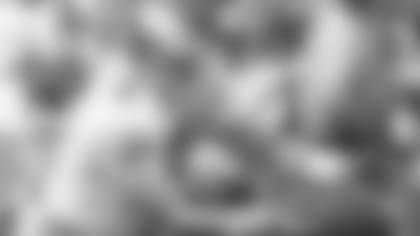 Feagles began planning for his future and stockpiling years toward a second career in real estate while he was still a player. Beginning in 2000, he sold houses or found apartments for teammates and others during the offseason.
"I know through all the years that I was in the NFL, and all the life skills seminars I went to, everybody talked about transitioning out of football, to try to find something that you're going to enjoy to do," Feagles said. "I wanted to have something to fall back on so when I was done playing, that I had some experience.
"And it has helped me today because I have over 15 years of experience in real estate. I use everything that I learned from that and what I did in the NFL as far as my preparation, discipline, hard work and competiveness. All those things go into the job. That's why I enjoy doing it."
As an agent for Keller Williams Village Square Realty in Ridgewood, New Jersey, Feagles has built a business in the same area where he spent the final seven years of his NFL career with the Giants. It's a place where his name recognition is invaluable.
"My name is out there in the community and certainly that always gets me in the door. But once I get in the door, I've got to close the deal," Feagles said. "I just enjoy real estate. I enjoy business. I was in residential for many, many years and now I've transitioned out of that into commercial. I just enjoy working with people. I enjoy having my own schedule. And I enjoy the money. It can be a very lucrative profession."
Real estate isn't his only profession. Feagles is also a pre- and post-game radio analyst for the Giants. Does he find it difficult at times to offer constructive criticism of players who are in the same shoes he was in not too long ago?
"You can't be a homer all the time," laughed Feagles. "Even though we work for the Giants' shows, we're analysts. So we have to be critical. We have to be fair. And a lot of times, because I played so many years I understand what's going on inside the locker room and meetings and on the sidelines. I think I have a great perspective that I can bring to the fans. I try to do the best I can and be as honest as I can without being brutally honest.
"I have learned that there's a lot more to football than just punting. I've really enjoyed learning the game from a fan's perspective and then from an analyst's perspective on how to watch football games. I'm like a typical fan, you always watch the football. But when you're breaking down games and you're talking about it, you have to learn how to watch different facets of the game."
Feagles and his wife, Michelle, make their home in Ridgewood, New Jersey and have four sons. C.J., a University of North Carolina graduate; Blake, a sophomore at the University of Connecticut, where he's on the football team; Trevor, a high school junior; and Zach, a high school sophomore. !