 Philadelphia used its first- and second-round picks in the 1978 NFL Draft four years earlier as part of a trade with Cincinnati to acquire veteran linebacker Bill Bergey.
When the Eagles were finally able to participate in the third round of the draft, they added another linebacker to their roster – Georgia Tech's Reggie Wilkes.
Moving into the starting lineup in just his third game, Wilkes finished the season with 88 tackles and, along with Bergey, co-led the team with five fumble recoveries, which earned him a place on the UPI and Pro Football Weekly All-Rookie teams.
"Of course you are nervous that you'll get out there and not perform at the level that you want to and disappoint teammates you're out there battling alongside of," Wilkes said. "But it was exciting. You're focused on doing the right thing. It wasn't about being afraid because you'll get killed out there if you're afraid. I had a great opportunity to play and took advantage of it."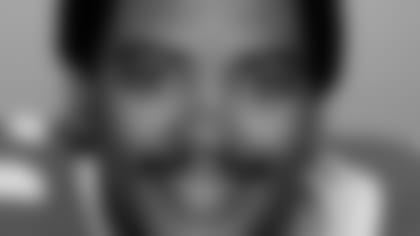 In 1980, the Eagles posted a 12-4 record and captured a victory over the division-rival Dallas Cowboys in the NFC Championship Game. That sent them to Super Bowl XV against Oakland. The Raiders took home the Lombardi Trophy by winning, 27-10.
"I was disappointed," Wilkes said. "People talked about us having sort of a lockdown in preparation for the Super Bowl and not really being able to let our hair down, but when we got out on the field it was just an amazing feeling being a part of such an experience.
"The height of success in professional football is playing in the Super Bowl. There's just no feeling like that. Just to be in something like that and representing your city and your state and your family, if you will, the coaching staff and your teammates, out there on the field ... I'm disappointed that we didn't win the thing, but it was just a great experience and something that I'll never forget.
"Being a part of a winning team that made it to the Super Bowl is probably the sporting event that I'm most proud of because that really showed that we collectively as a defensive unit, offensive unit, special teams, the coaching staff and the fans, all came together to make the thing work. Having played in the Super Bowl was a just an experience that I'll never forget."
Wilkes spent eight seasons with the Eagles and two with the Atlanta Falcons before retiring in 1988. He returned to Philadelphia to embark on a second career with Merrill Lynch.
"I knew I wanted to go into business and so I worked with Merrill my first time around for 10 years and developed a broker business in a several hundred million-dollar range in terms of assets and management," said Wilkes. "And during that stint with Merrill, I developed a relationship with several professional players starting with Lance Johnstone, who was (a defensive end) out of Temple and was a second-round pick of the Raiders (in 1996). That sort of got me on the road of focusing in on a sports entertainment group."
As a Senior V.P. with Merrill Lynch, he heads the Wilkes Group, which provides financial and lifestyle-related advice to 35 clients who are NFL and NBA players and coaches.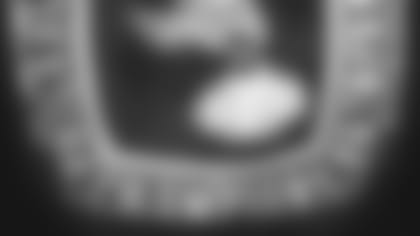 "One of the things that we are advocates of is having a team of advisors to separate the services and have oversight. Where no one person controls everything," said Wilkes. "That way at least eliminates the opportunity for fraud. And our motto has always been when we first start working with a player – 'start at the end at the beginning.' In other words, we try to get them to start thinking about their retirement at the very outset of their careers. What will happen when I retire? Will I have enough money to retire? When can I retire?
"It's not only how much you make; it's how much of a balance can you save as far as financial planning. For guys who have been around longer than others, it's education planning for their kids, estate planning. All of these things are very important to make sure that they are on a solid foundation throughout their careers and then after their career is over.
"I enjoy the relationships that I have with the players and families. It is almost like a locker room situation where you're basically teammates. I'm one part of their team that attempts to do my part to help them be successful. To gain and understand the right solutions so they have better outcomes."
And now 38 years after being drafted by the Eagles, Wilkes is a rookie again. He and his wife, Nina, became first-time grandparents this month. Their daughter, Reina Proctor, the managing director of finance and operations at KIPP Philadelphia Schools, and her husband, Matthew, had a son, Ellis.
Their other daughter, Caroline, who earned a master's degree at Tufts University, is studying for a Ph.D. at Stanford University.